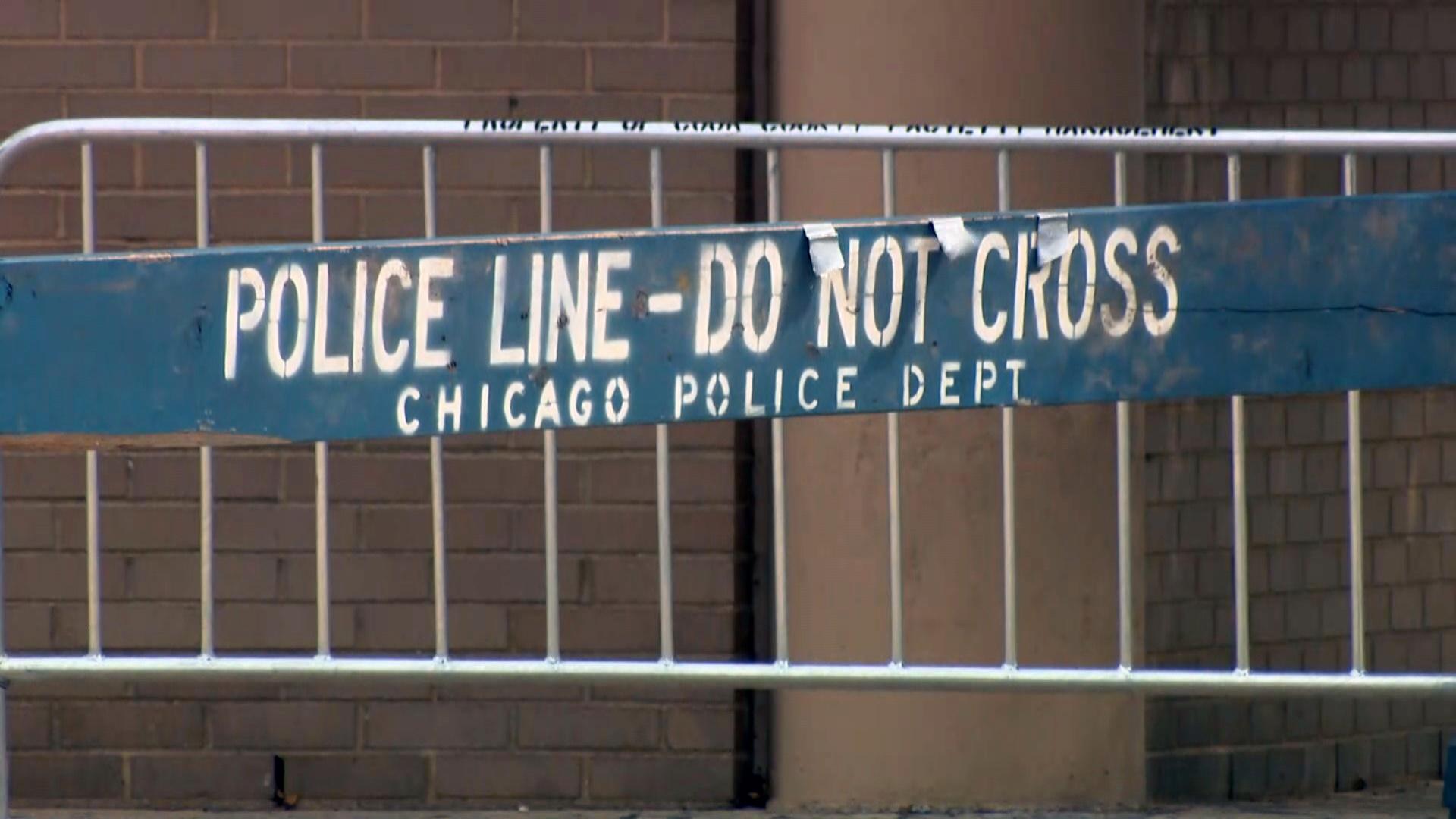 A file photo shows a crime scene blocked off by the Chicago Police Department. (WTTW News)
A Chicago man is accused of fatally shooting his 18-year-old brother following an argument inside their Northwest Side home over the weekend.
Zack Park, 34, has been arrested and charged with first-degree murder stemming from the Saturday afternoon killing of John Park inside their family's North Park neighborhood home.
Park was not present for a bond hearing Tuesday morning, as he's currently being treated for schizophrenia at Ascension Saint Mary, according to Chicago police. Because of his absence, a Cook County judge refused to deny bail, and instead issued a d-bond at $1 million, meaning he must pay $100,000 to secure his release.
According to Assistant State's Attorney Anne McCord Rodgers, the shooting occurred at around 1 p.m. Saturday inside the Park's home in the 5600 block of North St. Louis Avenue.
Rodgers said Park was pacing around the home, knocking on furniture and walls, when his brother asked him to stop. Zack Park refused and began yelling and swearing at his younger brother, Rodgers said.
During that verbal altercation, a third brother who was in the home heard a gunshot, followed by glass breaking and then another gunshot, before Zack Park allegedly left the home.
The third brother, who is visually impaired, called out to John Park, but did not get a response, Rodgers said. He then called a fourth brother, who came to the home and tried to resuscitate John Park and called 911.
When he noticed a spent shell casing next to John Park's body, he realized he'd been shot. Rodgers said John Park had two gunshot wounds to his chest, with evidence showing the shots were fired at close range. He was pronounced dead at a local hospital.
That fourth brother arranged to meet with Zack Park at around 5:45 p.m. that evening, and after they got together, police were contacted and he was taken into custody, Rodgers said.
No firearm was recovered, and Zack Park allegedly told police he'd "gotten rid of" his gun. His right hand also tested positive for gunshot residue, according to Rodgers.
Zack Park has no criminal background, but police were called to the home back in 2017 when family members had to restrain him because he was allegedly carrying a firearm. No one was arrested that day, but police recovered a 9mm handgun with three 30-round magazines and six 17-round magazines, Rodgers said.
Zack Park is due back in court for a hearing Oct. 14.
Contact Matt Masterson: @ByMattMasterson | [email protected] | (773) 509-5431
---