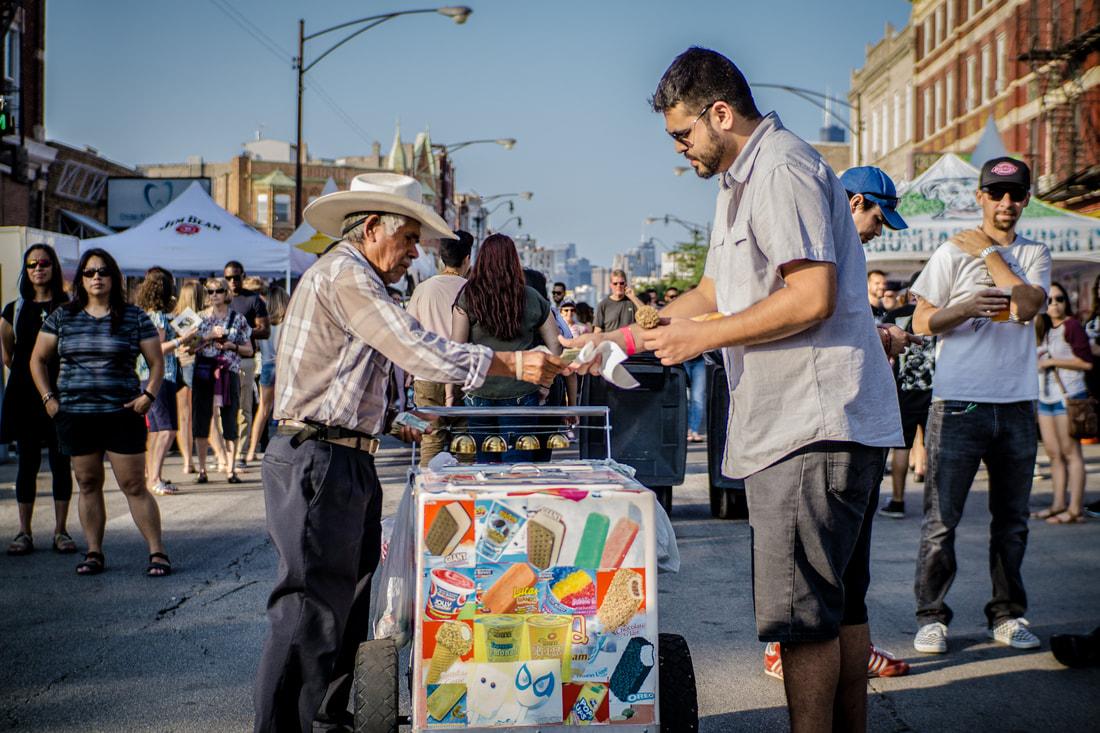 (Photo courtesy of Pilsen Fest)
1. Riot
The multi-day music festival Riot Fest makes its triumphant return to Chicago, featuring all your favorite punk, rock, alternative, metal and hip-hop bands and artists. Headliners for the festival include My Chemical Romance, Portugal the Man, Taking Back Sunday, Yungblud, Ice Cube, Jimmy Eat World and many more.
Details: Noon-10 p.m. Friday through Sunday at Douglass Park, 1401 S Sacramanto Dr. $120 general admission / MAP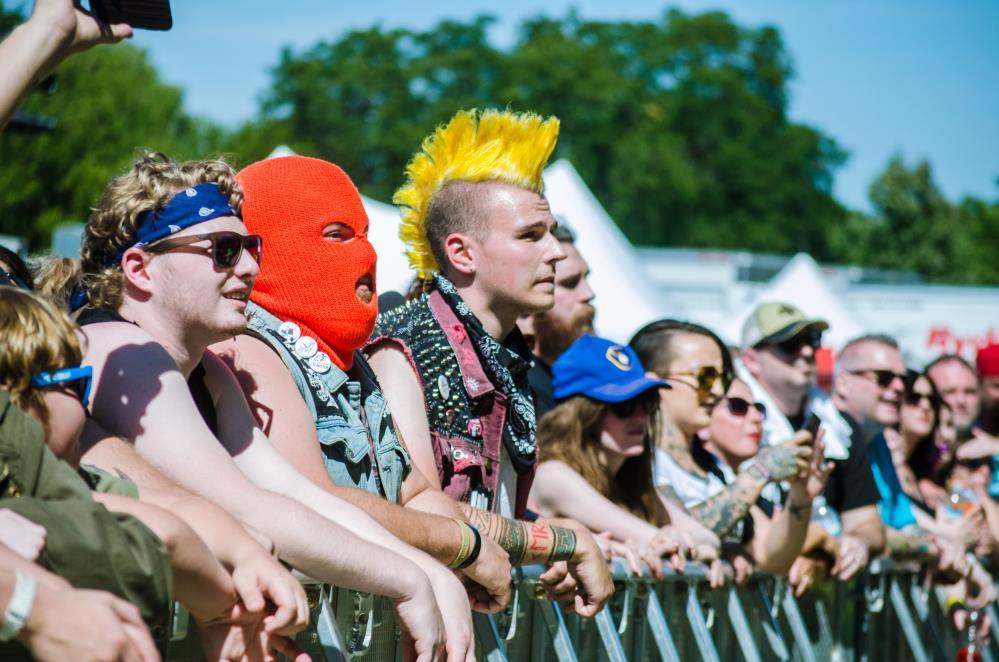 (Photo courtesy of Riot Fest)
---
Find more fests: 2022 Summer Festival Guide
---
2. Bounce
The birthplace of house music is hosting its very own Chicago House Music Festival and Conference, showcasing local and national DJs and live performances highlighting the various elements of house music. The event will be partnering with ReBuild Foundation, House Club Tour Chicago, Vintage House Show and more to raise awareness and appreciate the city's most beloved genre. 
Details: 5-10 p.m. Thursday, 5:30-9 p.m. Friday, 3 p.m.-Dusk Saturday, 3-6 p.m. Sunday at Millennium Park, 201 E Randolph St. Free admission / MAP
---
3. View
The Alamo Drafthouse Cinema is opening their first location in Chicago this fall, and to celebrate, the venue is hosting screenings of "The Lion King" (1994) and "Cats" (2019) at the Lincoln Park Zoo. The event will also include movie giveaways, DJs and two pairs of tickets giveaways to see The Lion King on Broadway in Chicago.
Details: 6-11 p.m. Friday at the Lincoln Park Zoo, 2400 N Cannon Dr. $15 general admission / MAP
---
4. Munch
SeptemberFest: Fall for Chicago is coming, partnering with the city's top restaurants and bars for one night full of unlimited food, drink and entertainment. Guests can expect some savory treats from 2d Restaurant, Adalina, Black Dog Gelato, and exclusive recipes from J.P. Graziano. 
Details: 6:30-11 p.m. Friday at La Scuala, 43 E Ohio St. $119 general admisson / MAP
---
5. Cheers
Tequila drinkers take a trip to Big Star in Wicker Park to celebrate the Cuervo Tradictional Agave Bar coming to the Windy City. The two-day event will be an immersive experience featuring crafted cocktails, sustainable products made from recycled agave, a curation of foods and live music. 
Details: 3-9 p.m. Friday, Noon-9 p.m. Saturday at Big Star, 1531 N Damen Ave. RVSP only / MAP
---
6. Blues
Get your jazz on at the 23rd Annual Englewood Jazz Festival taking place at Hamilton Park, full of celebration and tributes to jazz music. This year's festival brings indoor and outdoor entertainment with special performances by jazz legends and rising stars. 
Details: 6 p.m. Friday, 11 a.m. to the afternoon Saturday at Hamilton Park, 513 W 72nd St. Free / MAP
---
7. Sip
Logan Square's Middle Brow Beer & Wine will be linking up with local brewers like Solemn Oath, Lo Rez, Whiner, Duneyrr and more to throw their annual block party, featuring pizza from Bungalow by Middle Brow, wine, and DJ sets from Whitney and Numero Group. 
Details: 3 p.m. Saturday at Middle Brow Bungalow, 2840 W Armitage Ave. Free admission / MAP
---
8. Feast
The Sam Adams Lakeview Taco Fest is heating up the local nieghborhood, with attendees being able to fill their tortillas with chicken, steak, chorizo, beef or other ingredients like mushrooms, seafood and duck from eight local eateries. The festival will also include special beer and taco pairings, two music stages, Mexican wrestlers and much more.
Details: Saturday and Sunday on Southport Ave., between Addison and Roscoe St. $10 suggested donation / MAP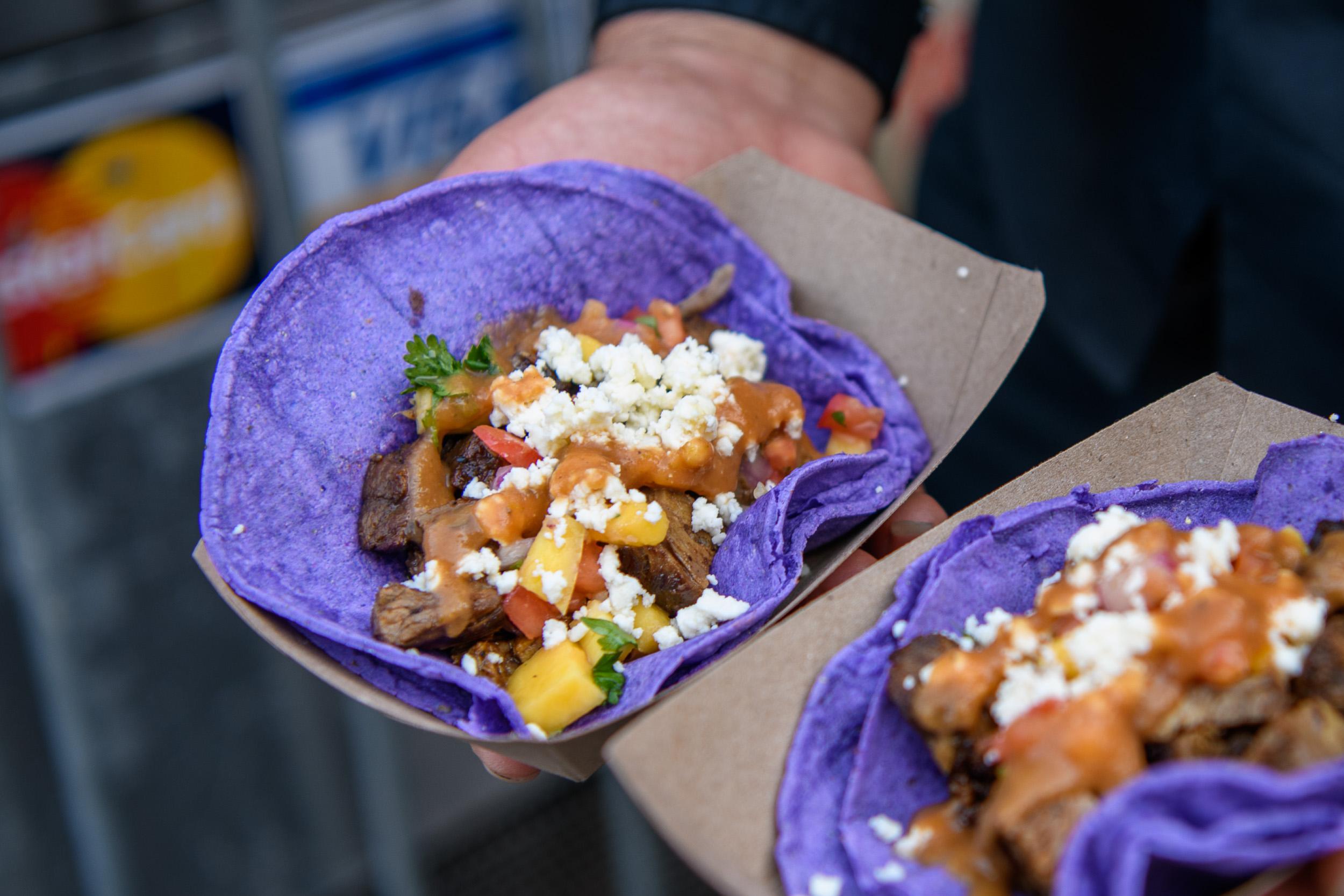 (Photo courtesy of Sam Adams Lakeview Taco Fest)
---
9. Celebrate
Pilsen Fest kicks off during Hispanic Heritage Month, bringing Mexican art, music, and of course, food to the forefront. The outdoor festival will feature renowned local musical acts and artwork from artist Gabriel Villa spread throughout the event. 
Details: Saturday and Sunday on 18th St and Blue Island Ave. Free admission / MAP
---
10. Scoot
The Open Boulevards Series is back and in session. This Sunday, the Bronzeville neighborhood will have a section of the Drexel Boulevard closed off for residents to walk, bike, scoot, socialize and enjoy plenty of other activities.  
Details: 11 a.m.-2 p.m. Sunday on Drexel Boulevard, between 43rd and 45th St. Free / MAP
---
Events listed are subject to change. We recommend double-checking times and locations before you head out the door. Want to share your upcoming events with us for consideration in a future roundup? Send us an email.
---