The NFL season officially kicks off this week and the Chicago Bears are set to start their season Sunday at noon against the San Francisco 49ers.
James "Big Cat" Williams, former offensive lineman for the Chicago Bears from 1991 to 2002, offers his take on the team going into the start of the season.
The NFL Power Rankings have the Bears ranked dead last at #32. What do you make of this? Nowhere to go but up?
Williams: I understand why they're ranked so far back but I think dead last is a little extreme. With as young as this team is, as many new parts as they're going to have, I can understand why they're ranked so low.
Is that incentive for them?
Oh, yeah. Those are definitely things that coaches use to pump players up, but like I always say, if you're in the NFL you shouldn't need much pumping up.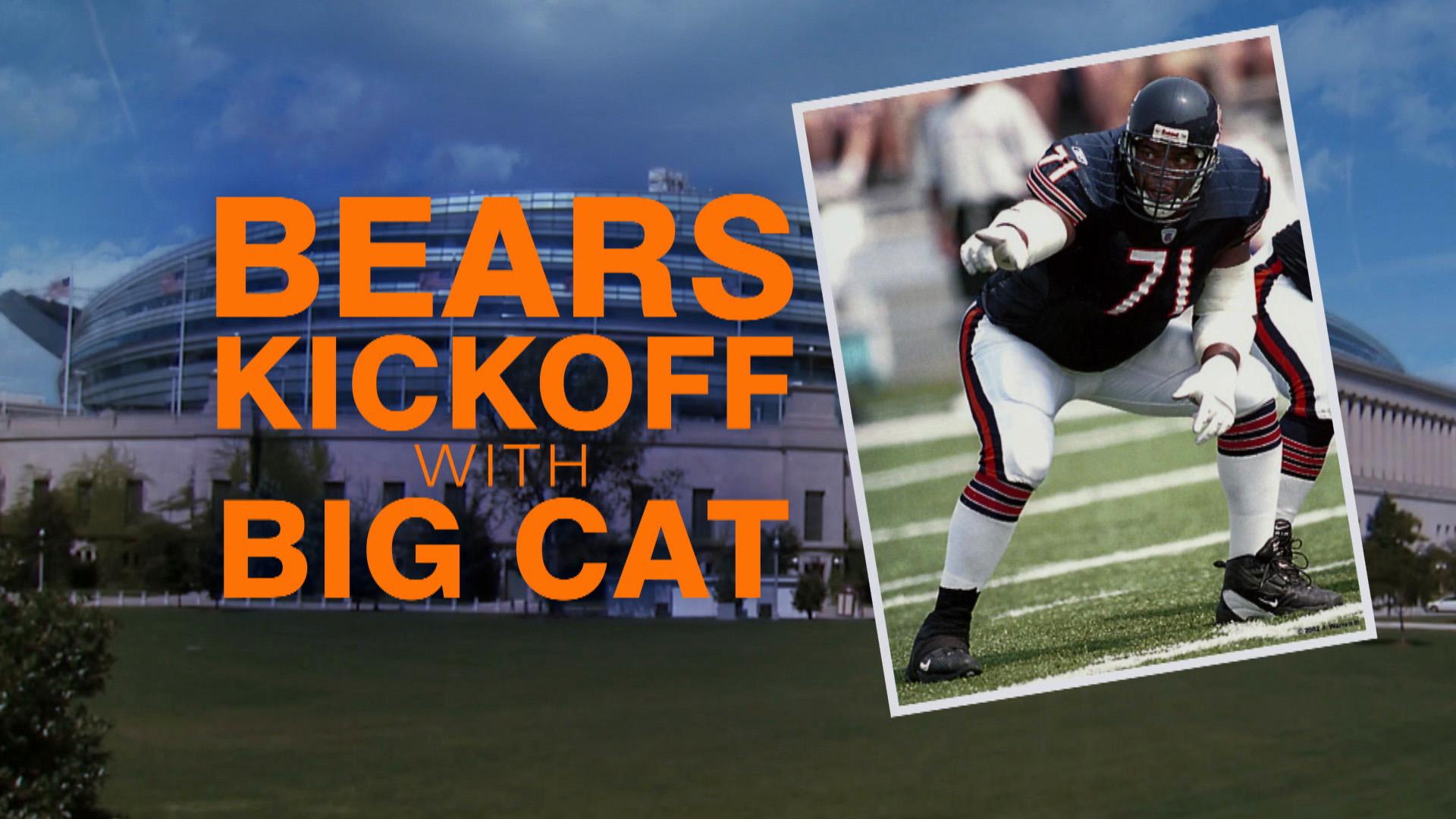 Justin Fields had some good series in the pre-season. Is this the year he proves himself a quality quarterback?
The hope is to see growth. We want to see growth from Justin Fields this year. We know what he was dealing with last year as far as the last coaching regime and from what we've seen in the pre-season, they're going to put him in better situations. They're going to use his talents a lot more than the last regime did.
And the offensive line has a lot to do with his success.
They kind of go hand-in-hand. If the offensive line does well, it gives him the opportunity to show off his talent level. But the offensive line also needs him to play well to look good. Some of the problems he had last year was getting the ball out on time, holding it too long. These things make an offensive line look bad, so if he's able to hit his third step or hit his fifth step and get the ball out, those things will help the offensive line out tremendously.
And what should we look for on defense?
The defense is going to be new. This will be their first year running the 4-3 defense with this personnel, so you've got guys that have moved to different positions, with Roquan Smith probably playing outside linebacker. You're looking for consistency. You're looking for their ability to stop the run. Who are going to be your two inside guys? Are they going to be able to put pressure on opposing quarterbacks up the middle?
You have Smith coming from the outside, and when he's healthy he's shown you what he can do and his ability to come around the corner and put pressure on the quarterback, but you're going to need a push from your two inside guys on third downs and passing situations, but you're also going to be able to have to stop the run. We'll have to see what they choose to do. Are they going to have people designated for run-stoppers and pass rushers or are they going to be able to find a duo that works well in the middle and can do both?
Your thoughts on the Bears potential move to Arlington Heights?
I think for the organization it's great. When you've been playing at Soldier Field where the Park District is in charge of everything and now you have this opportunity to take this billion dollar organization and put it in its own facility and build it the way some of these newer facilities are built, which enables you to do so many more things, especially in a state like Illinois where weather is a factor.
Your prediction for the season?
A - Right now I go with probably an eight wins, nine loss prediction. More importantly is the growth of Justin Fields, the growth of that offense and the growth of the team. We've got a lot of young players, so they can have a losing season and I'd still feel okay about the product as long as things progress the way they should.
---