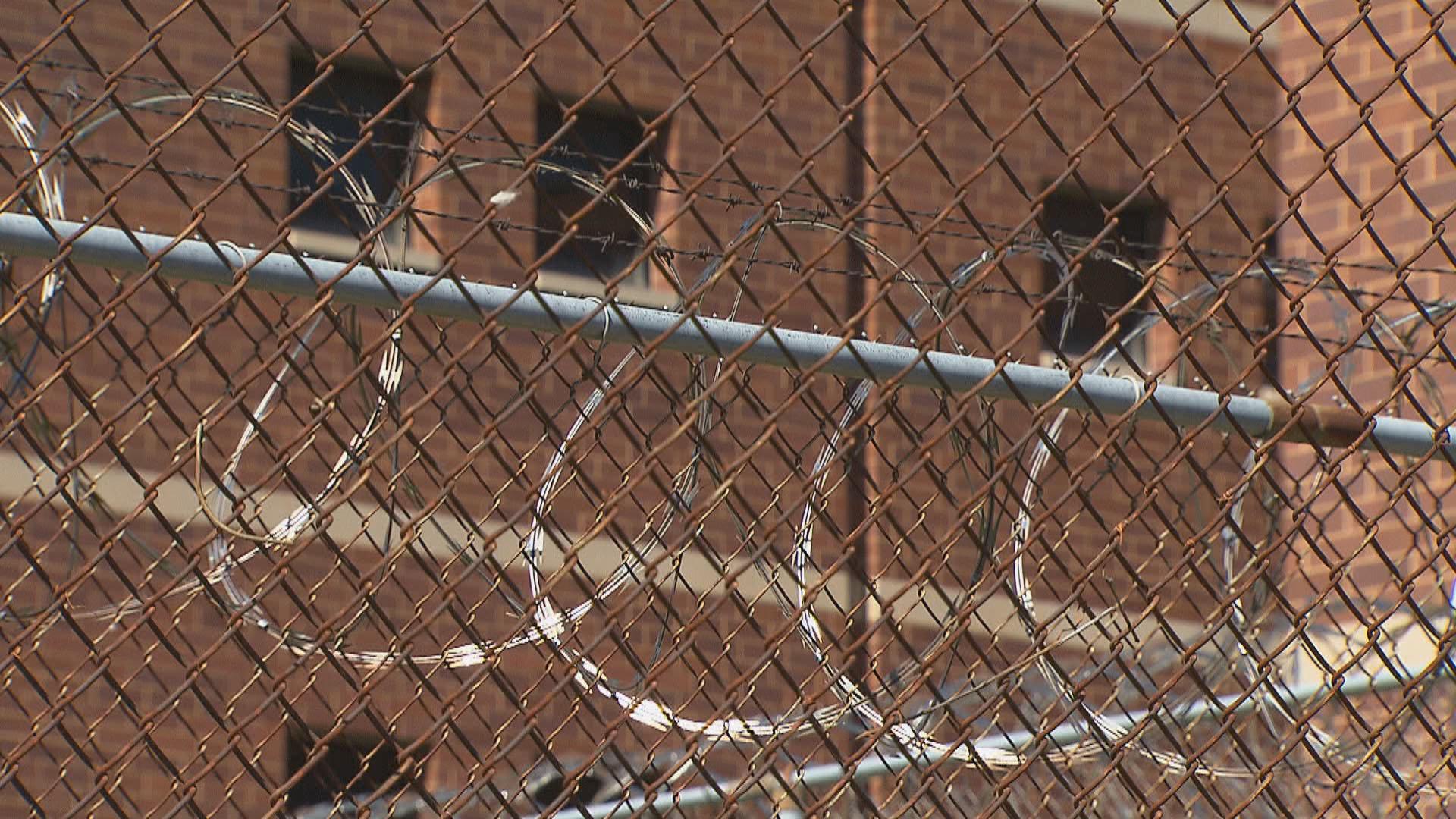 (WTTW News)
The former dean of students at a Little Village high school has been accused of repeatedly sexually assaulting an underage female student over the course of multiple years.
Brian Crowder, 40, was ordered held on a $75,000 D-bond during a court hearing Wednesday after his arrest on a charge of criminal sexual assault. That means he must pay 10% of that amount to be released from jail.
According to Assistant State's Attorney Kevin Deboni, Crowder worked at the Greater Lawndale High School for Social Justice in 2013 when he began messaging a 15-year-old student at the school over Snapchat.
Crowder allegedly began sending the girl videos of himself, including one in which he stated "I want you." During the summer of 2013, he began bringing the girl to his home where they kissed, according to Deboni. But on another occasion, Crowder allegedly gave the girl alcohol and proceeded to sexually assault her.
Deboni said Crowder and the girl had sexual intercourse five to six times per month from that summer until the summer of 2015. During that time, in 2014, the girl became pregnant, and Crowder allegedly posed as her stepfather so he could sign a consent form and pay for her to get an abortion.
This allegedly occurred a second time in 2015, when the girl was a senior in high school. She eventually told a teacher what had been happening, and while that teacher encouraged her to report the abuse, she did not do so at that time, according to Deboni.
The alleged abuse ended in 2015, but Crowder eventually reached out to the victim again in 2019, and when she didn't respond, he found out where she was working and called again at her place of employment, Deboni said.
The victim eventually told a friend about the abuse that same year, and filed a report with the Chicago Police Department in September 2021. Shortly after she did so, Crowder allegedly texted her saying "Goodbye forever."
Crowder was eventually arrested this past March, but Deboni said he was not charged at that time. Investigators obtained medical records of the victim's abortion and found that Crowder was allegedly listed as an emergency contact for one of those procedures.
Police also recovered Snapchat messages between Crowder and the victim, which Deboni said showed the two had a "relationship sexual in nature." Crowder was arrested again Tuesday.
Crowder's defense attorney described his client as a "longtime" CPS employee, but said he currently works elsewhere.
The school said it notified parents last September of a "serious allegation" made against an employee, and after CPS launched an investigation, Crowder was removed from his position.
"Brian Crowder has not worked at Social Justice since September of 2021 and was terminated by the district in November of 2021," the school's principal Omar Chilous said in a letter to families Wednesday. "I know this is difficult news for our entire community, and our counselors, social workers, and psychologists are available for students who need support."
Crowder is due back in court for a hearing September 20.
Contact Matt Masterson: @ByMattMasterson | [email protected] | (773) 509-5431
---