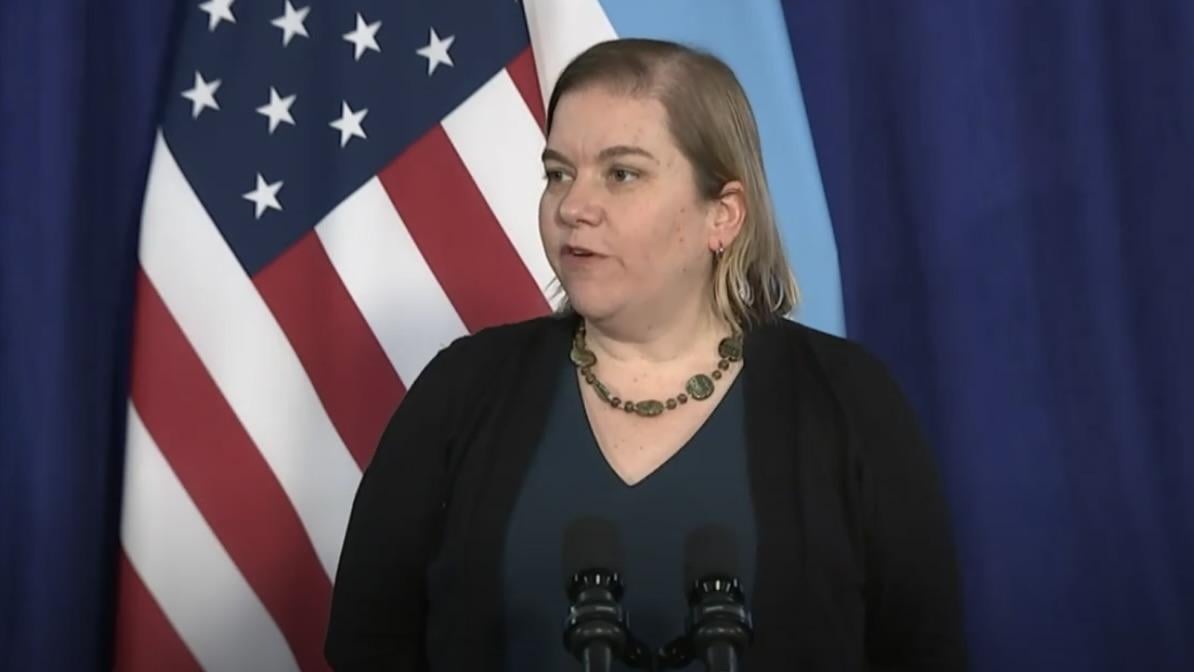 Dr. Allison Arwady, the commissioner of the Department of Public Health, addresses the news media on Wednesday Jan. 19, 2021. (Chicago's Mayor's Office)
Chicago's top doctor announced Thursday she has contracted COVID-19 and was experiencing some cold-like symptoms, including a fever.
Chicago Department of Public Health Commissioner Dr. Allison Arwady, who has been the public face of Chicago's response throughout the continuing COVID-19 pandemic as well as the outbreak of monkeypox, said she would work from home while isolating.
She said despite her symptoms she was feeling well, "which I credit to the fact that I'm fully vaccinated and boosted."
Arwady used the news of her diagnosis after escaping the virus for approximately two and a half years to remind Chicagoans to get vaccinated and boosted to protect against becoming seriously ill from COVID-19.
"The virus is still out there and we have more work to do to put this pandemic behind us," Arwady said in a statement.
Mayor Lori Lightfoot has praised Arwady for her leadership during the pandemic, crediting her leadership with saving the lives of thousands of Chicagoans.
At the height of the pandemic, Arwady hosted online question-and-answer sessions twice a week and frequently briefed the news media alongside Lightfoot. Those sessions are now weekly, and have expanded their focus to include other health issues facing the city as the pandemic entered a less acute phase.
Arwady was not the only high-ranking official to test positive for COVID-19 Thursday, joining 88-year-old Secretary of State Jesse White. White's office said he was experiencing mild symptoms, according to his office.
Ald. Harry Osterman (48th Ward) announced Wednesday he had tested positive for COVID-19 last week.
Contact Heather Cherone: @HeatherCherone | (773) 569-1863 | [email protected]
---