Fernando de Buen, the songwriter and frontman of Chicago band Así Así, writes and sings in Spanish. But the only language his bandmates share with him is the language of music.
"It's funny because the first times they hear the songs, they don't know what they mean. Sometimes it's like a couple of months until they're like, 'hey, what are you singing?' and then we talk about it," de Buen said.
de Buen, who moved to Chicago from Mexico City a decade ago, says that seeming disconnect adds texture to their music, which layers psychedelic, electronic, and surf sounds to create a moody blend of indie rock on their debut album "Mal de Otros," released Aug. 18.
"I feel like they're responding more to the music, and not necessarily to the words, which I think is how most people engage with music. It kind of forces everyone to focus on the music first, and I appreciate that," he said.
The language doesn't present a problem for Así Así's audiences either, de Buen says.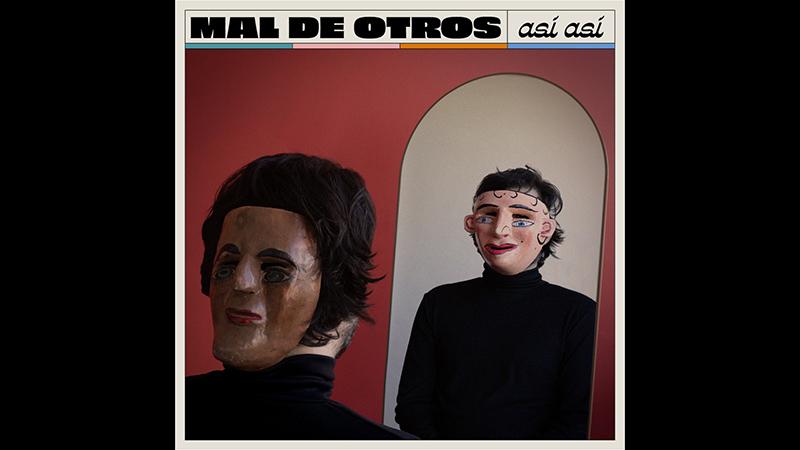 The cover art of Mal De Otros by Así Así (Courtesy Así Así)
"I'm originally from Mexico City, but I moved to Chicago 10 years ago. At first, the reason behind singing in Spanish was practical — I speak Spanish, I learned to write songs in Spanish and so that's how I can write songs. I've tried to write in English and I just can't, it's terrible, like really bad," he said. "But then also, when we were writing this record and when Así Así started playing, there was a very active voice against diversity, and I think we also took a stance of, no, actually it's okay to sing in Spanish. There's a lot of people who speak Spanish in the world and in this country and it's just singing in Spanish because why not, you know? I'm from Mexico, so why shouldn't I? It just makes sense."
de Buen says a lot of online back-and-forth happened to create "Mal de Otros" as the band worked through the pandemic, but it wasn't until they finally entered the studio that his songs truly came to life.
"We would sit down on Zoom sharing audio on the computer and just record the demo and build it up and do different arrangements," de Buen said. "Then when we came here to the studio to record it, it went from being this thing recorded in segments over Zoom in bedrooms to the full band and now it has a much more lush sound because of that, I think."
---