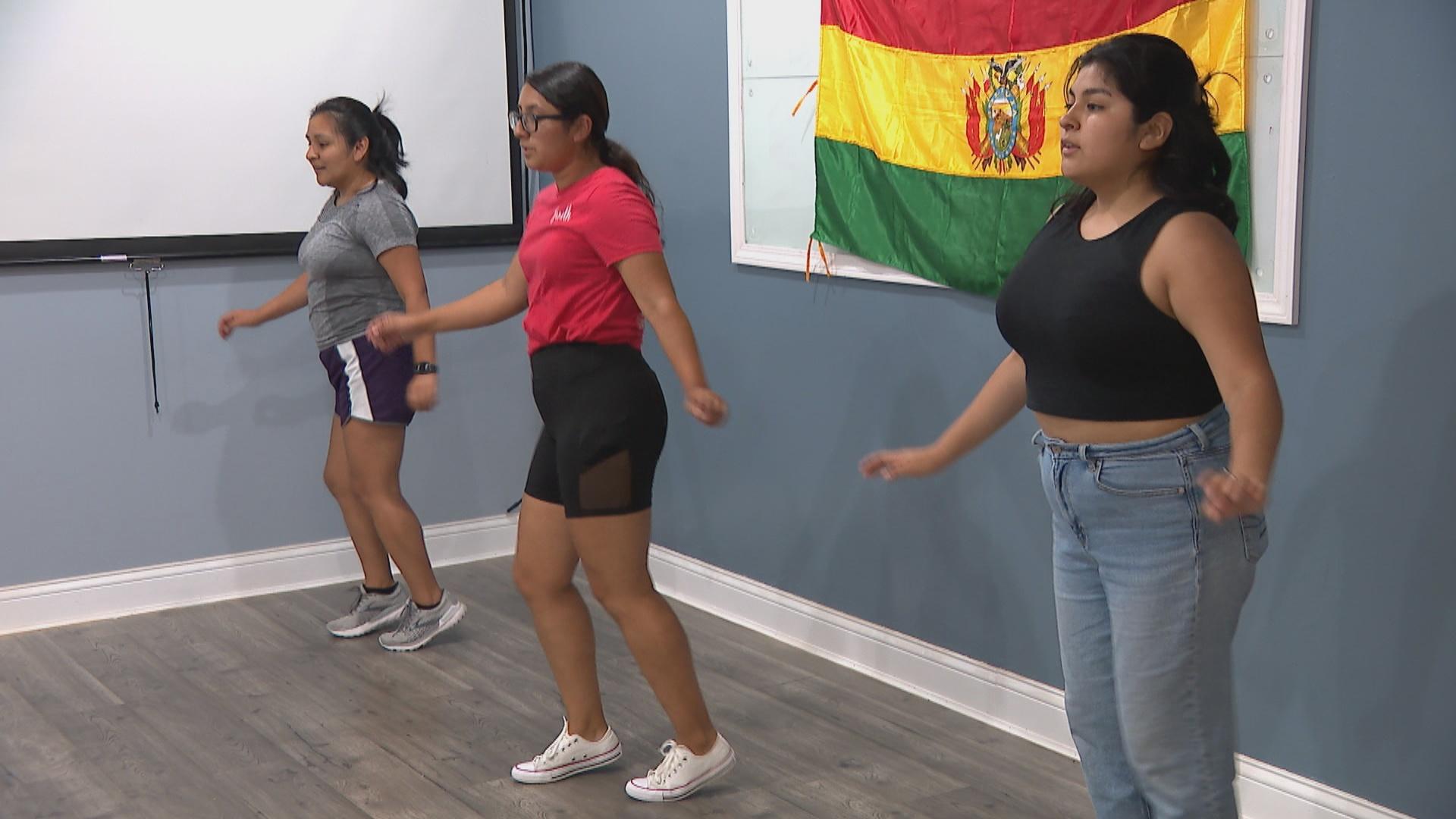 Dancers prepare for the Renacer Bolivia Summer Festival, set to take place Aug. 7. 2022. (WTTW News)
While Chicago's Bolivian community remains among the smallest of Latino communities, it is tightly knit.
The nonprofit Renacer Bolivia brings together Bolivianos from all over Chicagoland to celebrate the culture and history of their native country.
"What I love about being Bolivian, is everything -- the food, música, dance, art, and the beauty that the country has to offer," said Renacer Bolivia's Miriam Bigurra. "The mission of Renacer Boliviano is to help the needy in Bolivia, our community in the United States of America and to disseminate the Bolivian culture."
Renacer Bolivia invites all to join them in their summer festival on Sunday, Aug. 7, their first festival since the pandemic began. The organizers say all funds go to Bolivians in need.
"People can expect a day of entertainment, eating some delicious Bolivian dishes and enjoying our music," said Bigurra.
The Renacer Bolivia Summer Festival takes place in Schiller Woods, 10 am – 6 pm, on Sunday, August 7.
---