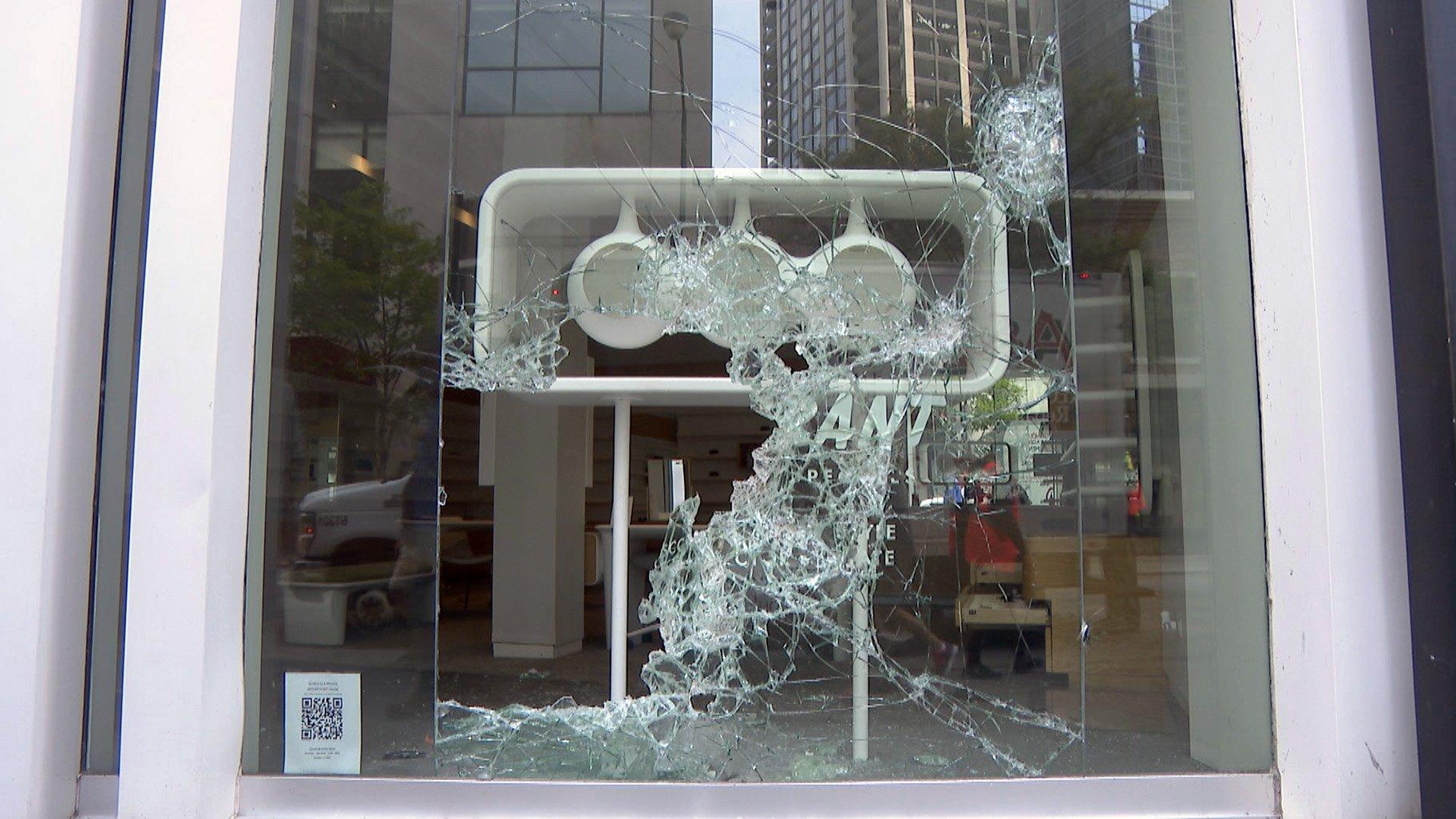 (WTTW News)
For the fifth consecutive month, the Chicago Police Department reported a decline in homicides from the same period a year prior.
In July 2022, homicides were down nearly 38% from July 2021: 67 homicides versus 108, according to data provided by the department. 
The number of shootings likewise dropped significantly, down from 459 in July 2021 to 345 in July 2022. Officials credited a strategic focus on the police beats that account for the majority of the city's violence. In those 55 beats, homicides and shootings have fallen nearly 26% and 33%, respectively, according to police.
Despite the declines, homicides and shootings are still above 2018 levels.
The decrease in homicides and shootings hasn't translated into a reduction in other crimes. Robbery, burglary theft and carjackings are all on the rise from 2021.
Speaking at a press conference Monday morning, Superintendent David Brown said his team would be diving deeper into those categories to determine causes. There's a "lot of work to do before getting down to pre-pandemic levels" of crime, he said.
Solutions will require a combination of law enforcement and community-based efforts, he said, including partnerships like this week's National Night Out events.
The police department's resources are already spread thin, Brown said, and deploying even more officers to the Chicago Transit Authority, the Loop and Downtown would be a "challenging proposition."
To that end, Brown did note that officer recruitment efforts have picked up in recent months, which will bolster the department's ranks once those candidates have completed their training.
Specifically addressing concerns about carjackings — which the department tracks as vehicular hijacking, motor vehicle theft and possession of a stolen vehicle — Brown said the most disturbing trend has been the involvement of juveniles, some of the perpetrators as young as 11 years old.
"Our officers will make an arrest regardless of age," Brown said, but there's "just not a consequence when they go through the court system. It's a really fast revolving door."
Contact Patty Wetli: @pattywetli | (773) 509-5623 |  [email protected]
---