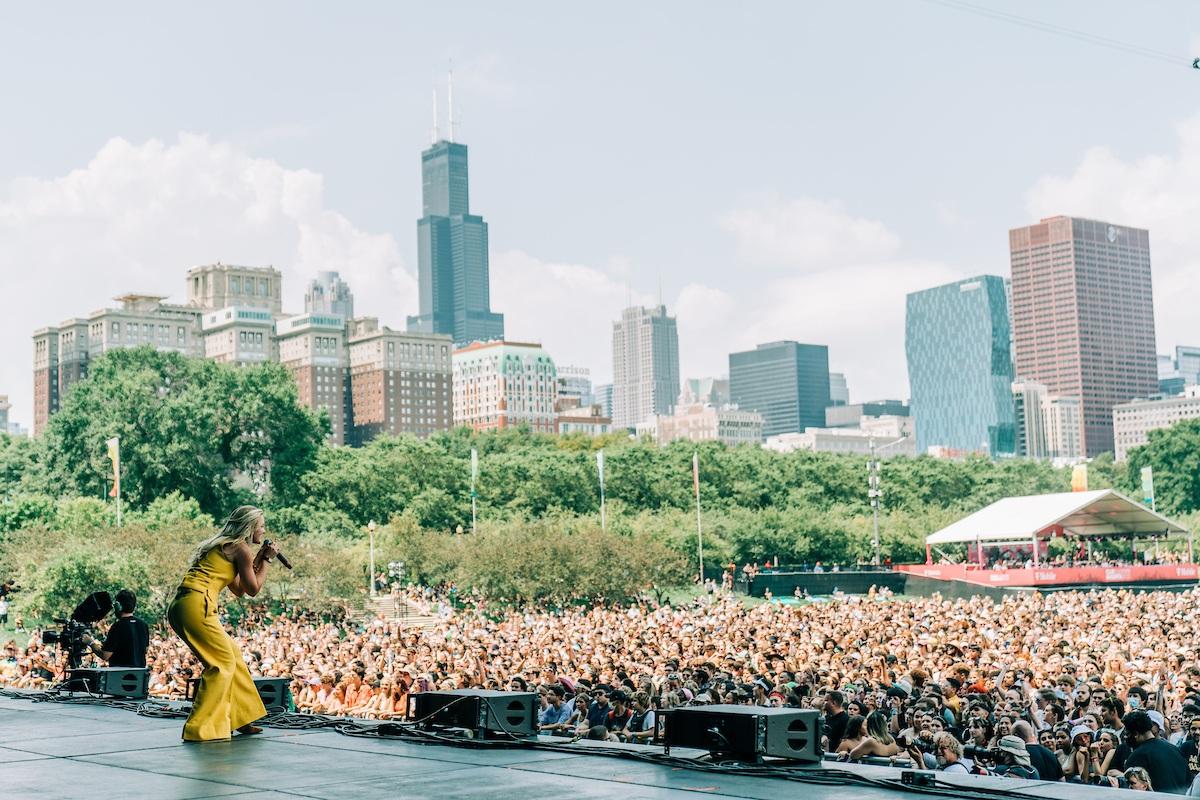 Aly & AJ (Photo by Sydney Gawlik for Lollapalooza 2021)
1. Rock
More than 170 hip-hop, rock 'n' roll, indie, rap and electronic artists perform for massive crowds at Lollapalooza. Headliners: Metallica, Lil Baby (Thursday), Machine Gun Kelly, Dua Lipa (Friday), Kygo, J. Cole (Saturday), J-Hope and Green Day (Sunday). Expect a "full and complete airport-style search," that may include a full body pat-down and magnetometer screening before entry.
Details: Noon-10 p.m. Thursday-Sunday at Grant Park. Main entrance: Michigan Avenue and Ida B. Wells Drive. Tickets start at $125 for single day; $220 for two-day; $350 for four-day general admission / MAP
---
Find more fests: 2022 Summer Festival Guide
---
2. Venture
A traditional lion dance, K-pop entertainment, martial arts demonstrations, copi (formerly known as Asian carp) fish ball eating contest and cuisine from neighborhood restaurants are part of the fun at the Chinatown Summer Fair.
Details: Noon-10 p.m. Saturday; 10 a.m.-7 p.m. Sunday along Wentworth Avenue between Cermak Avenue and 24th Place. Free / MAP
---
3. Let Loose
Fiesta del Sol transforms a mile-long stretch of Cermak Road into a party, with live music, Mexican folkloric performances, kids activities, and an art expo.
Details: 5-10 p.m. Thursday; 11 a.m.-11 p.m. Friday-Sunday along Cermak Road between Ashland Avenue and Morgan Street. Free / MAP
---
4. Focus
"A Mild Goose Chase" takes audiences on a 45-minute adventure as Sheila overcomes obstacles and challenges while searching for her friend Rutabaga who was lost during a storm.
Details: 6 p.m. Thursday at the South Shore Cultural Center, 7059 S. South Shore Drive. Free / MAP; 6 p.m. Friday at Fuller Park, 331 W. 45th St. Free / MAP
---
5. Shop
Antiques, vintage and modern goods, art, jewelry, décor and handmade items from all over the world are among the wares for sale at Randolph Street Market. 
Details: 10 a.m.-5 p.m. Saturday and Sunday at 1341 W. Randolph St. $10-$15 / MAP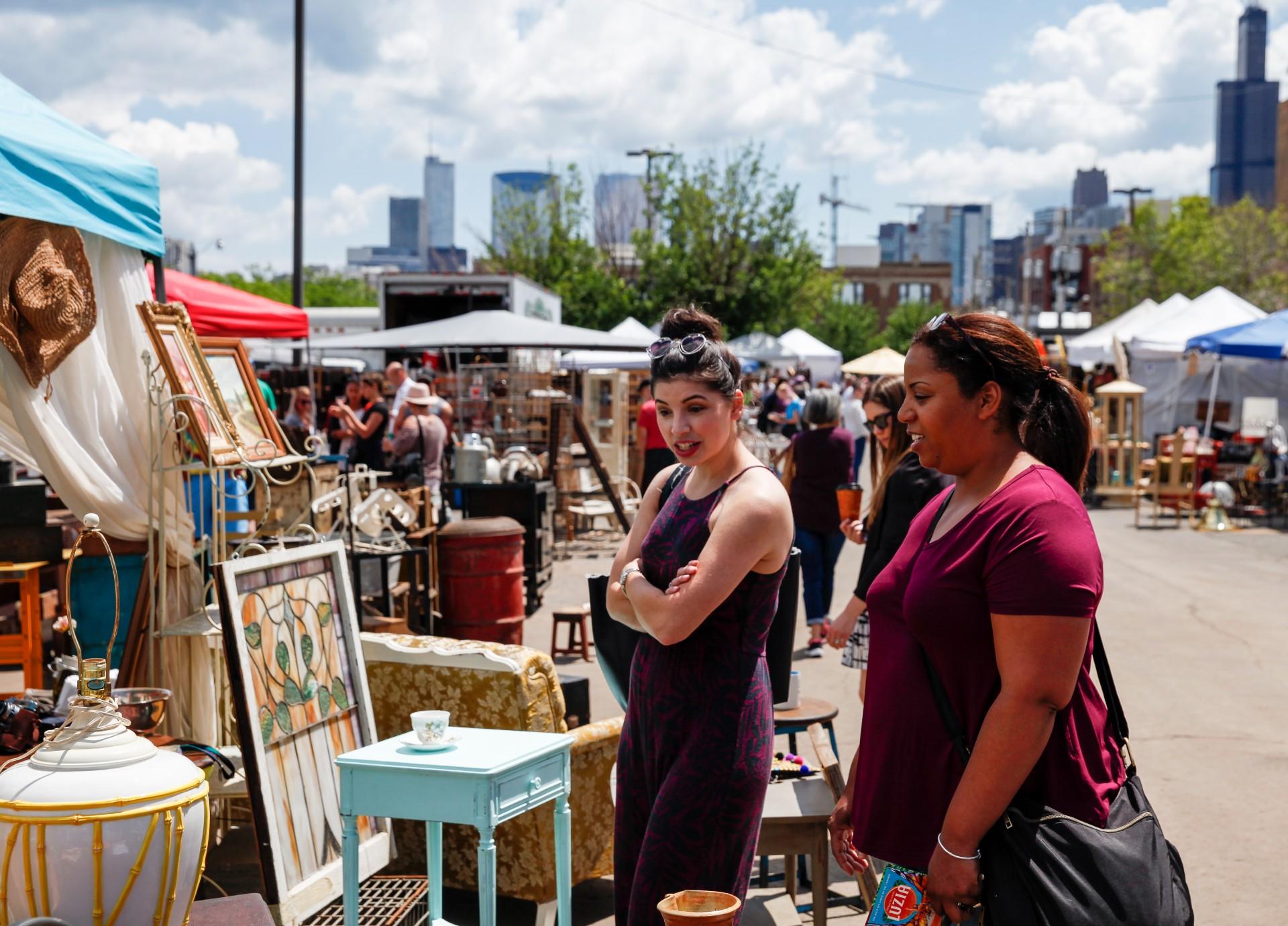 (Courtesy of Randolph Street Market)
6. Skim
Looking for a late summer beach read? Stop by the Newberry Book Fair, where thousands of books spanning genres from fiction to philosophy and beyond are for sale. BYO shopping bags and a credit or debit card for purchases.
Details: 10 a.m.-6 p.m. Friday-Sunday at the Newberry Library, 60 W. Walton St. Free / MAP
---
7. Tune in
More than 100 feature-length and short films hit the big screen for the Chicago Underground Film Festival. Dedicated to showcasing the work of film and video makers with independent visions, the fest seeks to promote works that "dissent radically in form, technique or content from the 'indie' to the mainstream."
Details: Screenings Wednesday-Sunday at the Logan Theatre, 2646 N. Milwaukee Ave. $12 per program; $150 festival pass / MAP
---
8. Absorb
Catch the latest installment in the Epiphany Center for the Art's Acoustic Music Series with a performance by Picosa, a Chicago-based ensemble featuring flute, clarinet, violin, cello and piano.
Details: 2 p.m. Sunday at Epiphany Center for the Arts: The Courtyard, 201 S. Ashland Ave. $20; $10 for students with ID / MAP
---
9. Glimpse
"Frida Kahlo, Her Photos" features more than 200 images from the famed artist's personal collection, revealing intimate parts and relationships of her life. Snapshots include images taken by photographers Lola and Manuel Alvarez Bravo, Brassai and Edward Weston.
Details: 10 a.m.-5 p.m. Tuesday-Sunday (open till 8 p.m. Wednesday) through Aug. 7 at the National Museum of Mexican Art, 1852 W. 19th St. Free / MAP
---
10. Come Together
Groovy tunes, tasty foods and family fun is on tap for the annual Jeff Fest. Entertainment includes music by Pink Floyd Tribute band Echoes of Pompeii and Bruce in the USA, a tribute to The Boss – aka Bruce Springsteen, as well as performances by The Chicago Ballet Center and Jefferson Park Songwriters Group.
Details: 5-10 p.m. Friday; 2-10 p.m. Saturday and Sunday at Jefferson Memorial Park, 4822 N. Long Ave. $6-$7; kids 12 and under free with an adult / MAP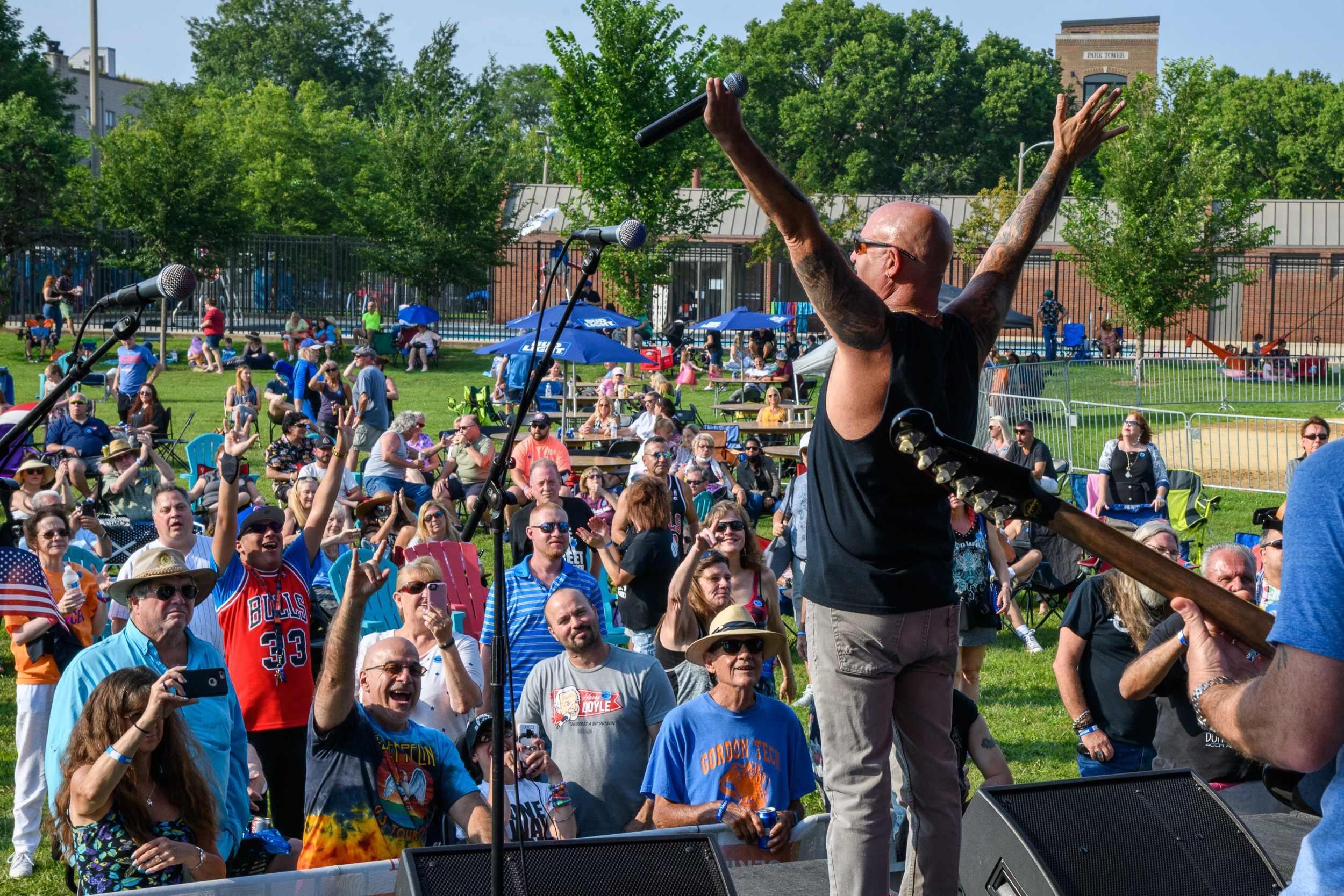 (Credit: Special Events Management)
Events listed are subject to change. We recommend double-checking times and locations before you head out the door. Want to share your upcoming events with us for consideration in a future roundup? Send us an email.
---