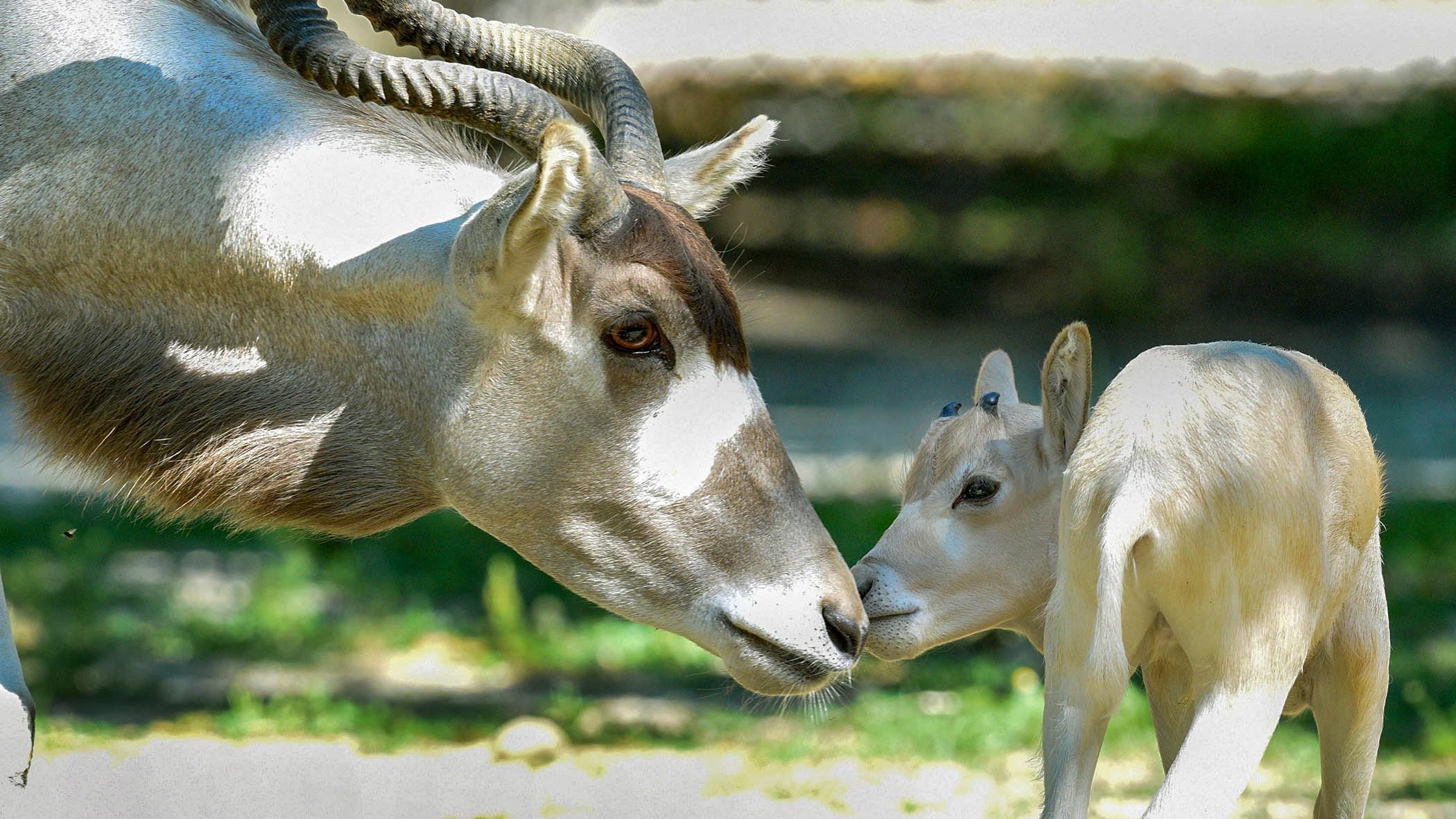 A baby addax calf, born July 2, with his mom, Simone, at Brookfield Zoo. (Jim Schulz / CZS-Brookfield Zoo)
Every new arrival at Brookfield Zoo is special, but the recent birth of an addax antelope is cause for global celebration.
The critically endangered addax is on the brink of extinction in its native Saharan Africa, its population decimated by poaching and the oil industry. Fewer than 100 are estimated to exist in the wild, with a 2016 survey by the International Union for Conservation of Nature turning up just three.
The male calf born at Brookfield on July 2 is the result of an addax species survival plan, a cooperative population management and conservation program in which the zoo is a participant. Currently, there are 163 addax living in 22 accredited North American institutions, according to Brookfield Zoo.
The newcomer is still spending most of his time in a nesting area behind the scenes but has begun to venture outdoors, the zoo said.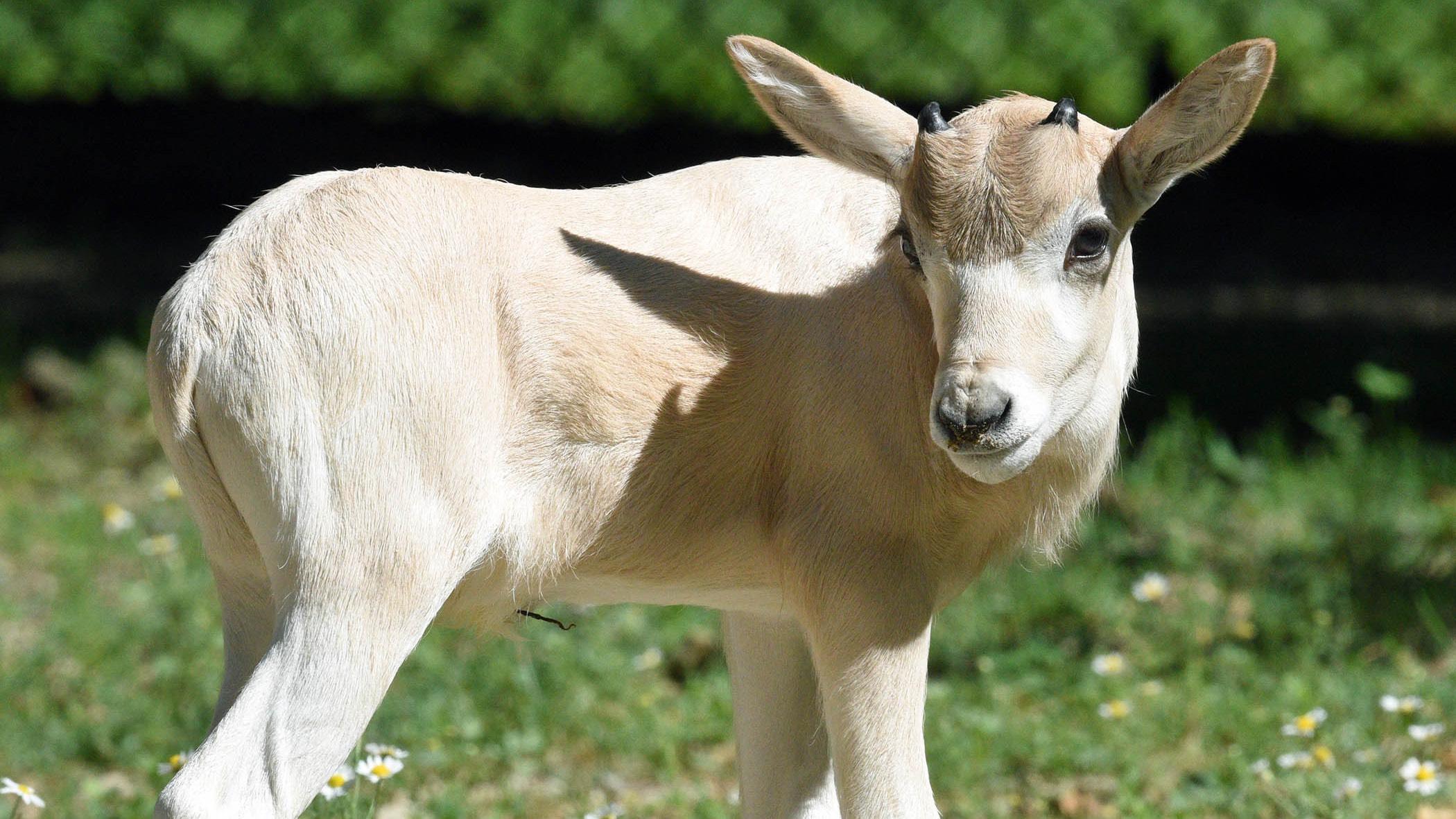 Addax calf, born July 2, at Brookfield Zoo. The antelope species is critically endangered in the wild. (Jim Schulz / CSZ-Brookfield Zoo)
The addax can be identified by a number of unique characteristics, not the least of which are the animals' twisted screw-like horns — sported by both males and females — capable of growing to three feet in length.
While sometimes described as "horse-like," the addax in some ways has more in common with the camel, such as splayed hooves that make it easier to travel on sand and an ability to go long stretches without water. Other adaptations for life in the desert include white haircoats to reflect the rays of the scorching Saharan sun.
Contrary to the perception of antelopes as speedsters, the addax is actually relatively slow, a trait that's contributed to the animal's decline, making it easy prey for human hunters and other wildlife predators. 
Though conservationists' goal is still to preserve the remaining viable addax population that exists primarily in Niger, organizations including the Chicago Zoological Society have provided support for the reintroduction of zoo-born addax into protected reserves, according to Brookfield Zoo.
Contact Patty Wetli: @pattywetli | (773) 509-5623 |  [email protected]
---