As anyone who's gone grocery shopping recently knows, food prices are on the rise.
Bureau of Labor statistics show the costs of meat, poultry, fish and eggs have risen more than 14% in the last year. Coupled with inflation elsewhere, those higher food bills are putting many people in a tough financial spot.
In Chicago, 28% of Latino families with kids are facing food insecurity according to a 2020 study. And families that rely on schools to provide meals for their children are feeling an extra pinch with kids at home during the summer break.
Dr. Evelyn Figueroa, director of the Pilsen Food Pantry, says the increase in need has been unmistakable.
"We operate constantly at capacity and have had to really juggle to get more food and respond to increased needs from community members," Figueroa said. "In January we were operating at about 300 clients per week and it started bumping up in February and then has been basically sustained since April."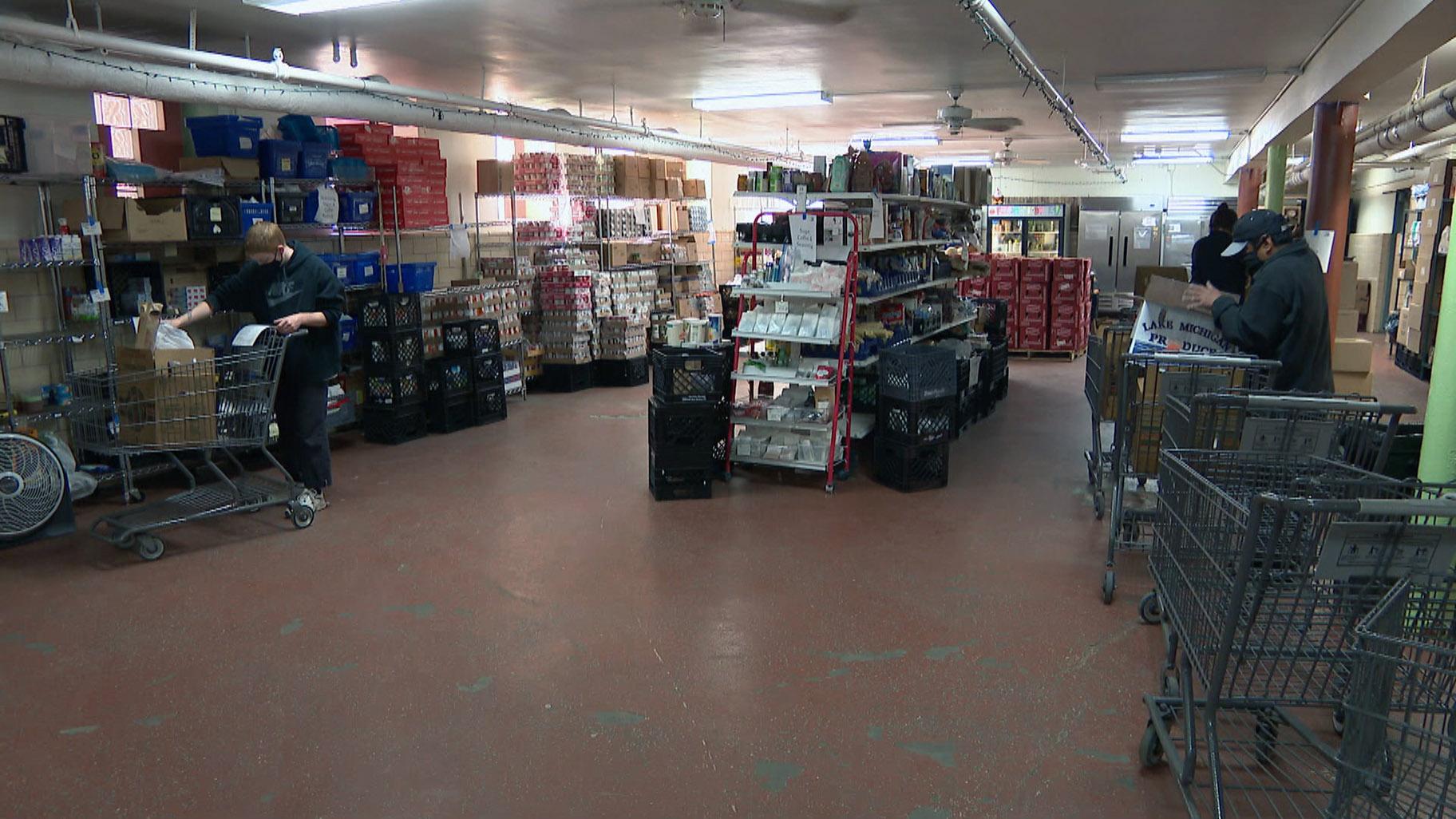 Pilsen Food Pantry (WTTW News)
Casa Catalina coordinator Michelle Ramirez said the Back of the Yards pantry she helps operate for Catholic Charities has seen a similar uptick in need.
"We've seen just from May to June, we increased 200 clients coming through the door," Ramirez said. "We attribute that to kids being at home now and families really having to stretch their groceries, their money. We anticipate that number is probably going to go up again in July and August just because again kids are home, they're not receiving meals at school."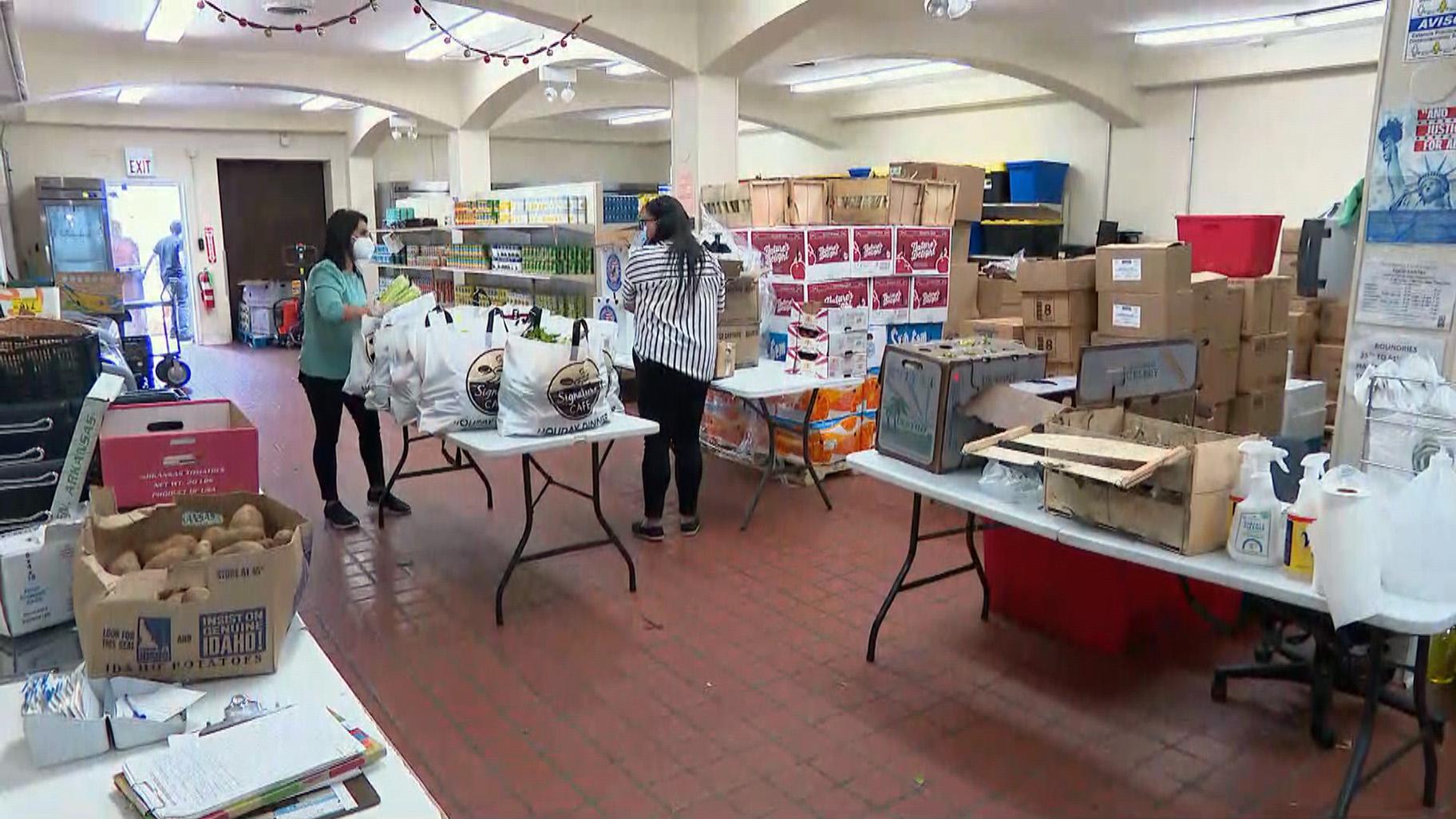 Casa Catalina (WTTW News)
New Life Centers opened Pan de Vida Fresh Market in Little Village last month. The market is an outgrowth of New Life's pandemic food support efforts, which administrative coordinator Diana Franco said were primarily pre-filled food boxes. Now at Pan de Vida, shoppers are given their choice of options.
"Going into our fresh food market, they are able to choose now. They can choose whether they want eggs, no eggs, whether they want meat or no meat," Franco said. "Not only are we a food pantry, but we are able to help out families, kids, teens with programs that we have during the winter, fall and summer. So we were aiming to help more people out with food and other resources and to get to know our neighbors."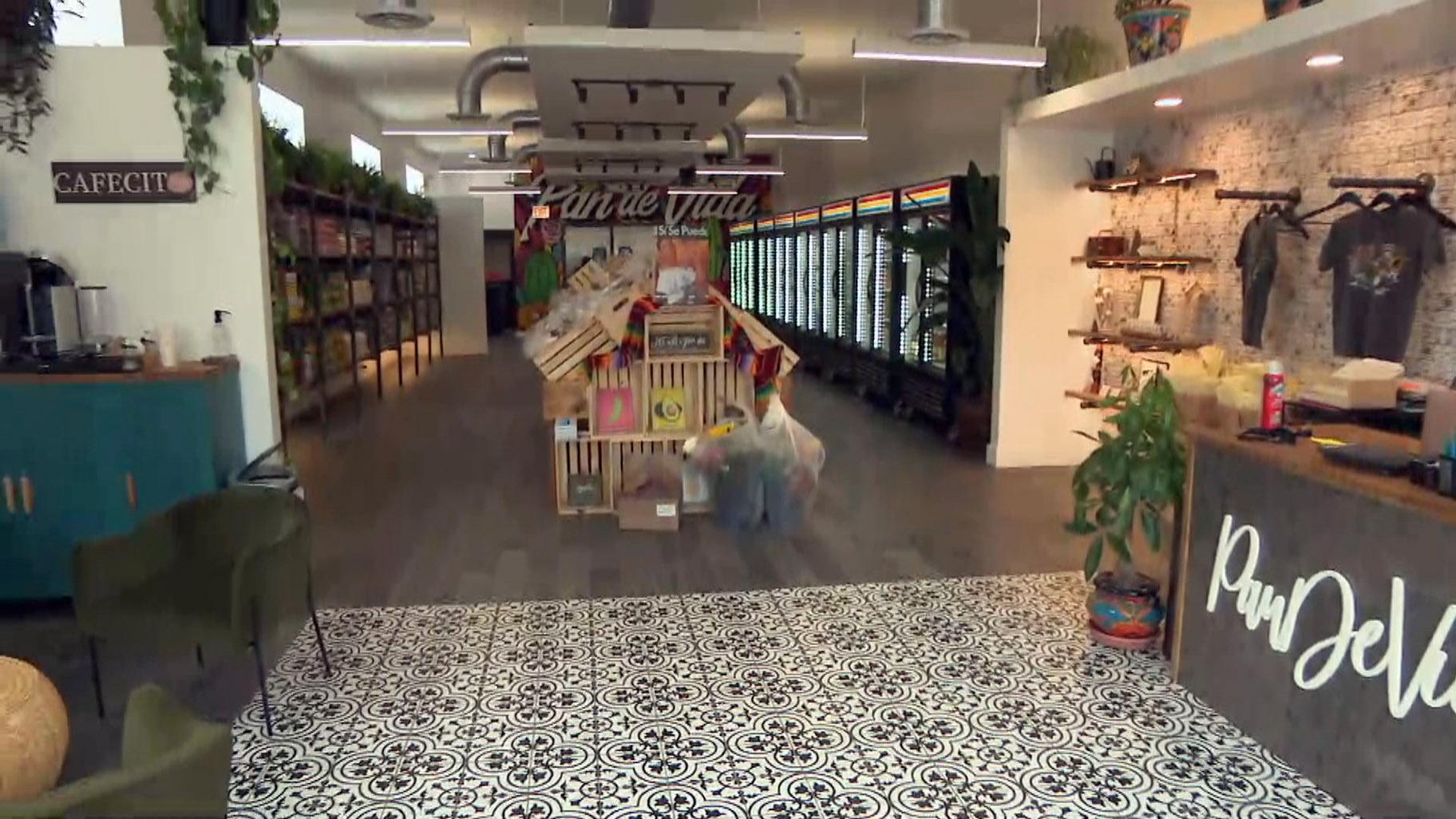 Pan de Vida Fresh Market (WTTW News)
Figueroa said just like families, food pantries are also feeling the effects of inflation.
"We already have to purchase some of the produce for our food pantry even though 40% of food that we produce globally is thrown away," Figueroa said. "We do over 40 different trips to pick up food from grocery stores every single month, we still buy $650 of produce every single week. And because of these increased prices … especially the staples that people expect to get — the potatoes, onions, carrots, lettuce, tomatoes, apples, oranges, these are things that are pretty palatable to everyone that everybody will accept. Those things have been harder for us to afford … So we've been really hitting up our donors to help us make that difference."
---