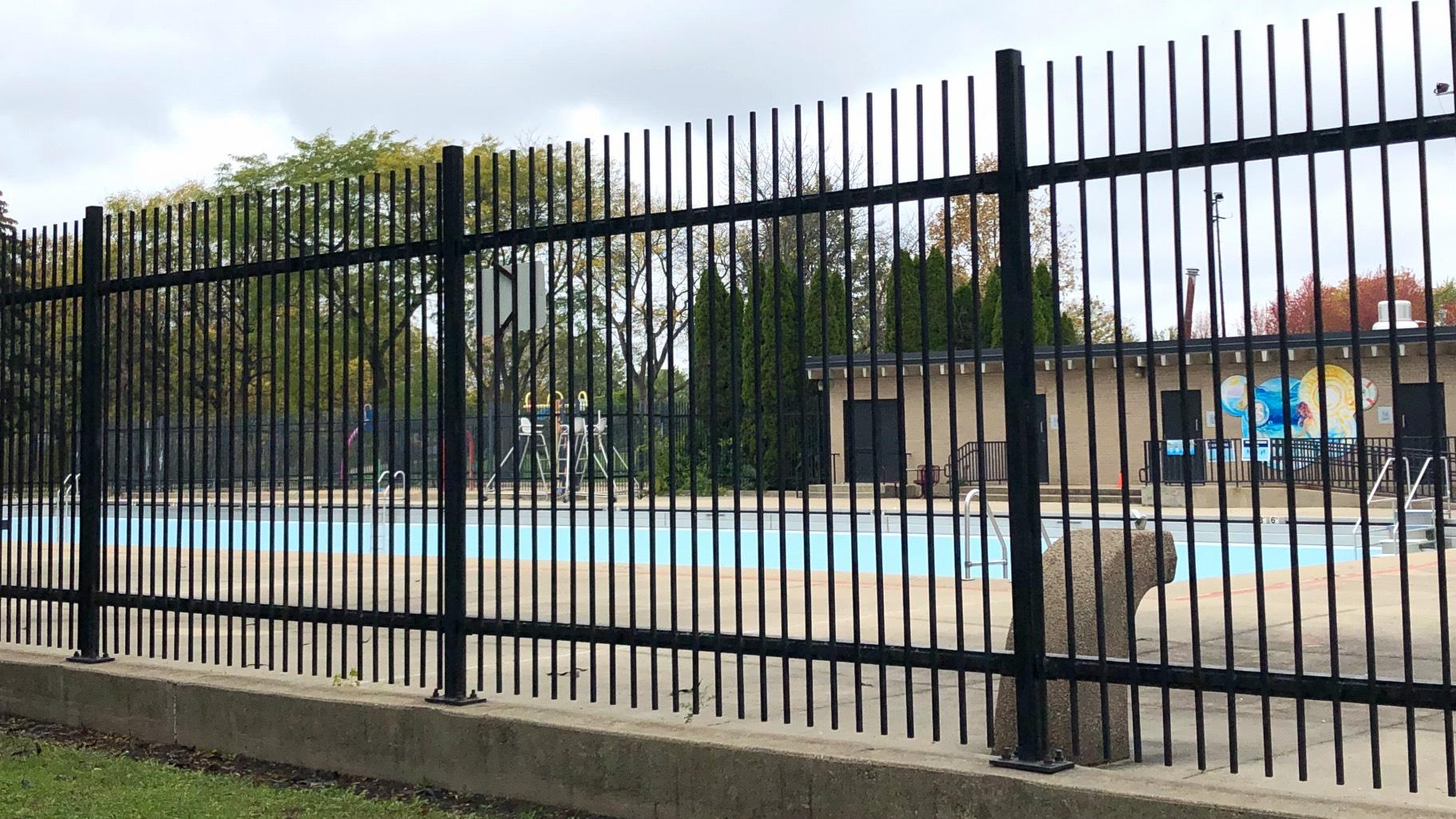 The Chicago Park District's River Park, located in Lincoln Square. (Patty Wetli / WTTW News)
Pools operated by the Chicago Park District will open at least 11 days late because of a shortage of lifeguards, officials said Friday morning.
Park District officials acknowledged to WTTW News that it had not been able to hire enough lifeguards to allow its 49 outdoor pools to open as scheduled on June 24, blaming a "national shortage" and "several other factors." 
Beaches opened as scheduled on May 27 and were the only source of relief for Chicagoans during this month's intense heat wave that broke records that stood for more than three decades.
Those "other factors" include the revelation that the leadership of the Chicago Park District failed to investigate dozens of complaints of lifeguard abuse, assault and harassment at Chicago's pools and beaches. The scandal prompted the ouster of the district's commissioner, board president, chief programs officer, assistant director of recreation and the manager of the park district's beaches and pools unit.
Chicago Parks Superintendent Rosa Escareño has led the agency since October, and pledged to help the district emerge from the scandal. Escareño created the Office of Prevention and Accountability, which has a $600,000 budget and is charged with preventing misconduct and investigating allegations of misconduct by park employees and patrons.
The city's pools are now set to open on July 5, after the Independence Day holiday weekend, officials said. However, it is unclear whether the district will be able to hire enough staff by then.
"Over the next week, we will continue to evaluate staffing numbers to determine a plan for summer pool operations," according to a statement released by the park district.
Michele Lemons, a spokesperson for the Chicago Park District, declined to tell WTTW News how many vacant seasonal lifeguard positions the district is trying to fill and how many permanent lifeguard positions are vacant. WTTW News filed a Freedom of Information Act request to obtain that data.
Efforts to boost the number of lifeguards with an advertising campaign and $500 signing bonuses failed to prevent the opening of the pools from being delayed. Lifeguards are paid $15.88 an hour, just slightly more than the city's minimum wage of $15 per hour.
Less than 24 hours before acknowledging the pools would not open on time, park district officials increased the signing bonus to $600.
Officials also temporarily relaxed the residency requirement for lifeguard applicants, and offered $500 bonuses to park district employees who refer qualified lifeguard candidates, who must pay $80 to complete an American Red Cross lifeguard training course and be fully vaccinated against COVID-19.
Contact Heather Cherone: @HeatherCherone | (773) 569-1863 | [email protected]
---