A new state law will soon require water rescue equipment along Lake Michigan in Illinois.
The Lake Michigan Rescue Equipment Act, signed into law by Gov. J.B. Pritzker on Thursday, means lifesaving equipment like life rings are mandated at all access points to the lake, as well as warning signs in more dangerous areas. The law is the culmination of a years-long effort that came to a head after the drowning death of 19-year-old Miguel Cisneros near Pratt Pier in Rogers Park in Aug. 2021.
The Chicago Park District began putting up some life rings due to public pressure after Cisneros' death. But once the law goes into effect next year, that equipment will be required anywhere people can enter the lake.
Miguel Cisneros' mother, Maria Diaz, said that the law's passage has given her a measure of peace after enduring a terrible loss.
"When we found out that it had actually been put into use this week, when a person was saved on North Avenue Beach – that made my day happier," said Diaz. "I know Mikey's legacy is being carried on and that makes me feel very, very happy."
"I know nothing will bring Mikey back, and from what I heard last year there were talks with the Park District about installing life rings, and the idea just got pushed away kind of as not needed earlier in the summer," Diaz continued. "And if it had been installed, my son would be here."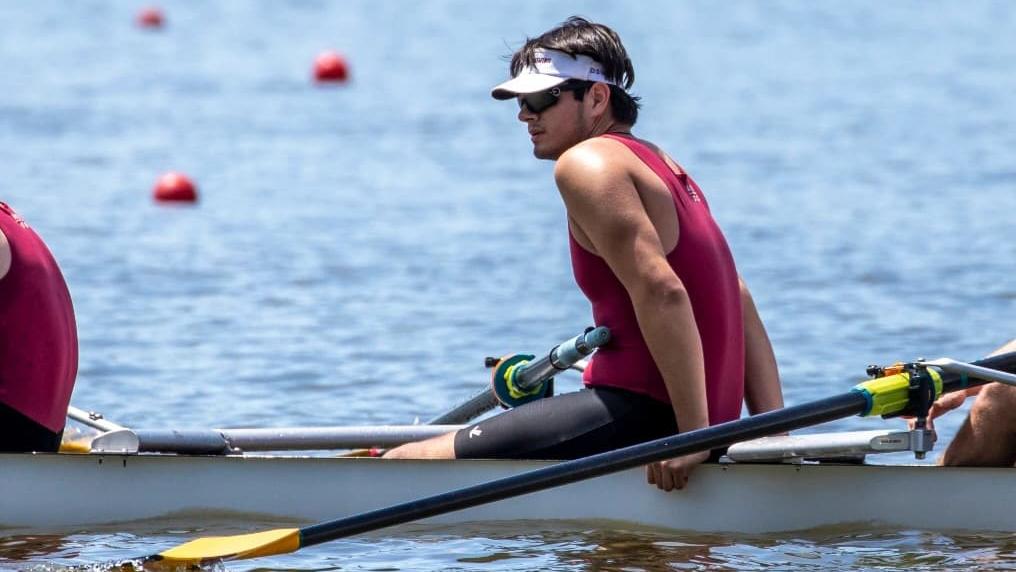 Miguel Cisneros drowned near Pratt Pier in Rogers Park in Aug. 2021. (Courtesy of Maria Diaz)
Ald. Maria Hadden represents the 49th Ward, which encompasses parts of Rogers Park as well as 1.75 miles of lakefront. Hadden said without direct oversight or control over the Park District, which is responsible for the city's beaches, her role is to magnify the voices of the community when they call for action.
"The role that's been most useful has been as very vocal advocate and supporter of community members, and then pushing for things like hearings through our legislative body in order to add pressure," Hadden said. "It's sometimes challenging to not be able to change the rules yourself or make people take the immediate actions … but it's been a real honor to be able to advocate for residents in our community more broadly on this issue and to see us get this win."
Diaz said while the law is an encouraging development, there is plenty more to be done.
"I would start with education, even in our public schools, teaching kids how to survive or gain some time extra time in the water," Diaz said.
Water safety advocate Halle Quezada, who is also a CPS teacher, agreed that helping prevent people from getting into dangerous situations in the lake is another way to prevent drowning deaths.
"A lot of people have the misconception that water safety is common sense and they're like, it's a lake. How bad could it be? There's so many hidden dangers. There's so many drowning survival strategies that we as a community just don't know," Quezada said. "The key to teach people is really a captive audience because if you think you already know, you're not going to sign up. Captive audiences we find at schools, we find at camps and we actually do have a sponsor in the House and the Senate for another bill that would add water safety education to an existing safety education law."
The law includes requirements for signage at high-incident areas of the lake, which Hadden said is a crucial part of prevention.
"I think that it's effective at helping people to be able to better calculate their risks. As we've seen too many times, both in the case of Miguel's tragedy, but also other residents, especially at that pier is a great example of a very high risk area. You can go out there on a day, like a couple of days ago I was out there and it doesn't feel high risk, it doesn't look high risk," Hadden said. "So the signage is so important because we make better decisions when we have more information and that is an easy thing we can do, tell people what the risks are as we work on this multilayered approach to help them be safer and make better decisions."
For those looking to begin immediately teaching their families about water safety, Quezada has one technique to learn right away.
"No matter what body of water you're in, being able to flip on your back and float will buy you time. It can help you control the panic and we know panic kills - it can keep your head above water so you can breathe," Quezada said. "So if you're looking to protect you and your family right now, top priority would be teaching and practicing that flip and float."
---