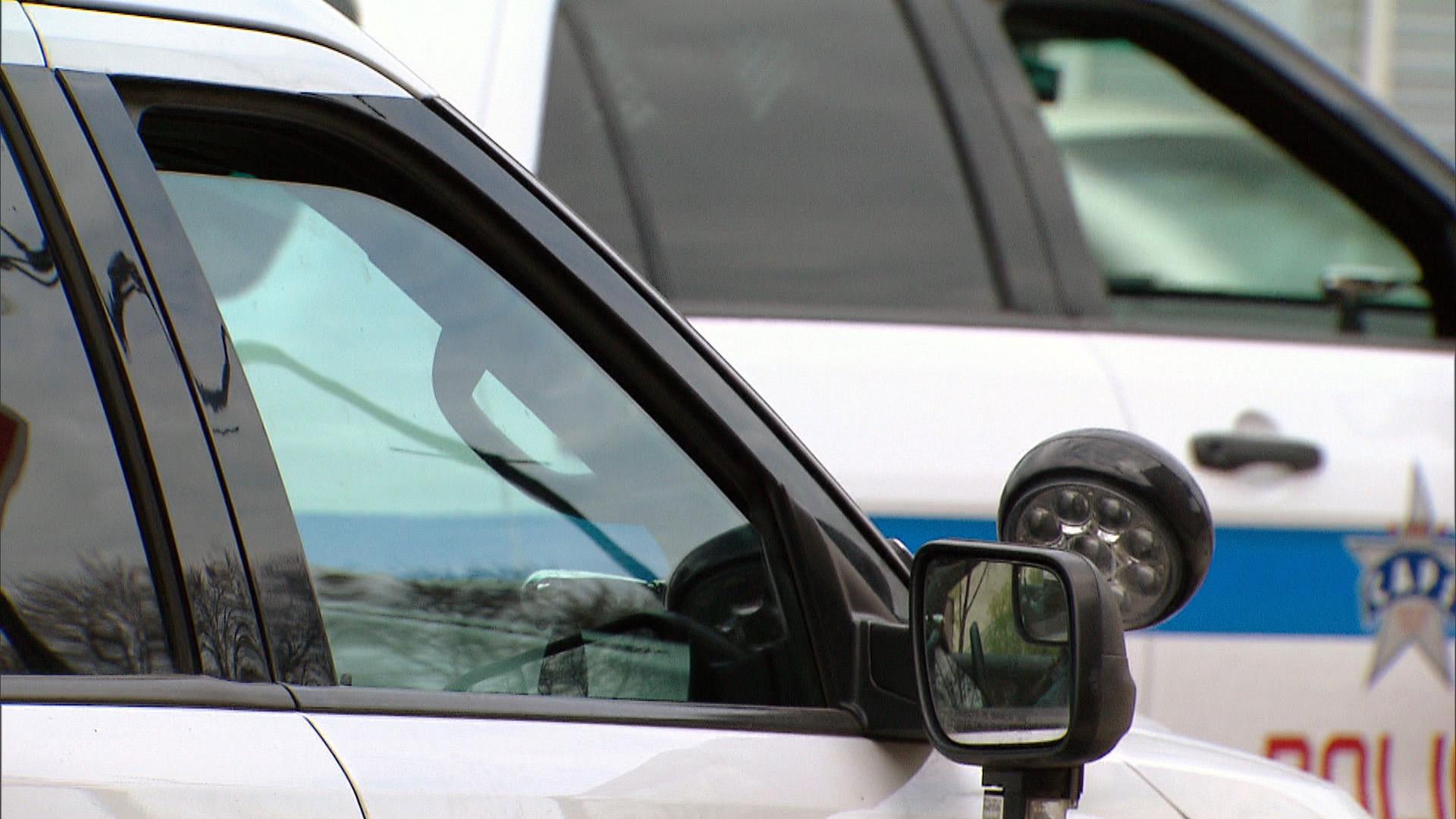 (WTTW News)
The man accused of shooting and wounding a Chicago police officer allegedly claimed he feared for his life when he opened fire during a traffic stop in an Englewood alleyway Sunday afternoon.
Jerome Halsey, 27, has been charged with two counts of attempted first-degree murder, as well as individual counts of aggravated battery with a firearm and aggravated assault. He did not appear at a hearing Tuesday because he remains hospitalized after he was shot twice by police during the encounter.
During that hearing, Judge Charles Beach said he didn't believe he could hold Halsey without bail, because Halsey was not present in court. He instead set bail at $1 million cash.
"These officers were doing their job and approaching this defendant," Assistant State's Attorney James Murphy said. "And instead of just taking the ticket or possibly just getting a warning, this defendant comes out shooting."
The incident occurred just after 2 p.m. Sunday in the 6900 block of South Sangamon Street. Murphy, a trio of uniformed CPD officers were on patrol nearby in an unmarked SUV when they saw Halsey driving "erratically" on 71st Street and began following, though their emergency lights were not activated.
Halsey's brake lights were not working, Murphy said, and he allegedly turned into an alley and drove away at a high rate of speed while the officer pursued. He eventually pulled onto Sangamon and turned into a dead-end alley, where he was boxed in by police.
The three officers exited their SUV with their guns drawn and approached Halsey's vehicle, and as one of the officers got within feet of the driver's side door, Halsey allegedly opened that door and began firing a 9mm handgun.
That officer was struck, but was able to fire back at Halsey while he staggered backward for cover, according to Murphy. A second officer fired 10 shots at the defendant, while the third officer rendered aid to their wounded partner, who had been shot in the shoulder, forearm and armpit.
Halsey was shot twice, in his chest and thigh, and fell to the ground, Murphy said. Both he and the wounded officer survived their injuries and were transported to area hospitals.
Murphy said the entire incident was captured both on the officers' body worn cameras, as well as surveillance cameras in the area.
In addition to the 9mm handgun recovered at the scene, police allegedly recovered two fully loaded extended magazines inside Halsey's vehicle.
While being treated at Christ Hospital, Halsey told investigators that the officer had stopped him "for no reason," and that he only fired because the officers had their guns drawn first and he feared for his safety, according to Murphy.
"The defendant in his statement afterwards does indicate that he knew it was police, and even though his claim is the police were stopping him for no reason, that is not the case," Murphy said. "We have another situation where an individual doesn't believe the law applies to them, which in this case, the defendant was breaking the law."
A hearing was set for next Monday to check on Halsey's condition and reconsider bond before the case moves forward.
Contact Matt Masterson: @ByMattMasterson | [email protected] | (773) 509-5431
---