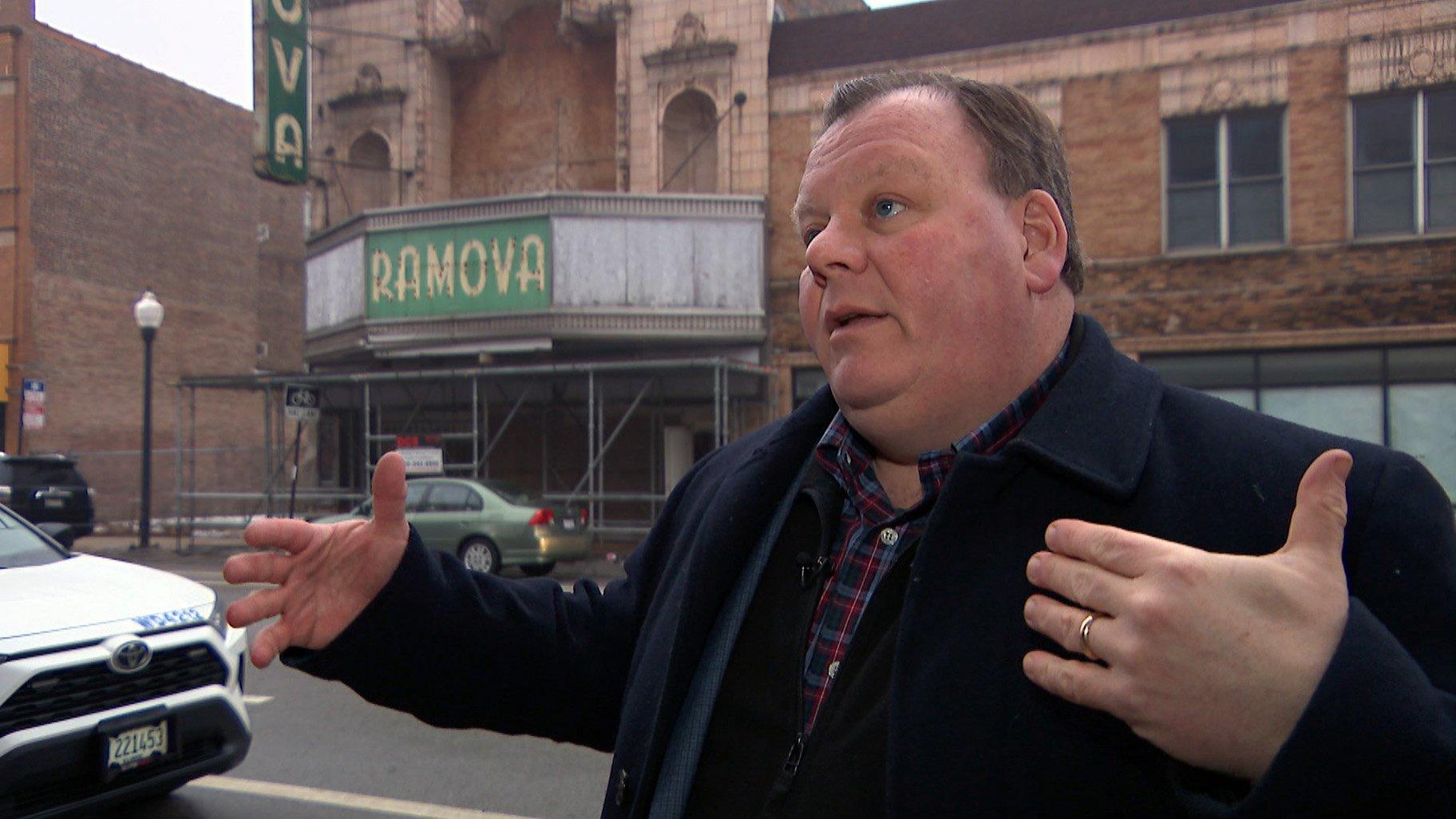 A file photo shows Ald. Patrick Daley Thompson, nephew to former Chicago Mayor Richard M. Daley and grandson of Richard J. Daley. (WTTW News)
Former Ald. Patrick Daley Thompson (11th Ward) should spend two years in prison for lying to federal bank regulators and filing false tax returns, federal prosecutors urged a judge late Monday.
Daley Thompson was convicted on seven charges in February, forcing his removal from the Chicago City Council. He is scheduled to be sentenced July 6 by U.S. District Court Judge Franklin Valderrama.
Daley Thompson was once considered the heir to the political empire built by his grandfather, former Mayor Richard J. Daley, and his uncle, former Mayor Richard M. Daley. Daley Thompson was replaced on the City Council by Ald. Nicole Lee (11th Ward).
Daley Thompson's attorneys asked Valderrama to sentence him to probation, telling the judge that he has been punished enough by suffering "tremendous public humiliation," the loss of his position on the City Council and his law license.
Federal sentencing guidelines call for Daley Thompson to spend between 24 and 30 months behind bars, according to Assistant U.S. Attorney Michelle Peterson. Because Daley Thompson has no other criminal record, the lower end of the recommended sentence is appropriate, Peterson wrote.
However, Daley Thompson's punishment "must be sufficient to account for the seriousness of the offense and the need to deter others," Peterson wrote.
Prosecutors argued that Daley Thompson repeatedly lied to get out of repaying the $219,000 he borrowed from Washington Federal Bank for Savings. The Bridgeport bank failed in 2017, and federal bank regulators began working to collect that debt from the alderperson.
Daley Thompson's attorneys told the jury he was "disorganized," "frazzled" and "sloppy" when it came to filing his annual tax returns and keeping track of his debts, but did not purposefully file false tax returns or lie to bank officials.
Daley Thompson's weeklong trial did not shed any light on why Washington Federal lent Daley Thompson a total of $219,000 in three installments starting in 2011, but never demanded payment even as interest accrued. Daley Thompson made just one payment on his initial loan of $110,000 — $389.58 in early 2012, officials said.
"The government can discern no reasons for defendant's preferential treatment other than his status in the community and his role as an elected official, namely the alderman of the ward in which Washington Federal was located," Peterson wrote.
Daley Thompson "repeatedly chose to maintain this irregular and cozy arrangement with Washington Federal," which "allowed him to periodically obtain substantial amounts of money without any loan paperwork or other obligation to pay back the funds by a date certain," Peterson wrote.
Federal prosecutors asked Valderrama to impose a sentence on Daley Thompson that holds him accountable for those decisions, despite his "unusual background for a federal criminal defendant — unlike many defendants, he has had many advantages in life: a loving family, an excellent education, and a well-paying career."
"[Daley Thompson's] crimes were not borne out of need. Instead, he simply thought he could get away with paying less than what he owed, and was willing to lie to accomplish that goal," Peterson wrote. 
Daley Thompson has maintained his innocence in court filings made after the jury's verdict, with his attorneys telling the judge that he did not make false statements, but if they were "at the very least [they] were made unknowingly and without intention to deceive."
Peterson rejected that contention.
"Defendant's criminal conduct was repetitive and willful," Peterson wrote. "The defendant's dishonesty was not a single lapse of judgment, but rather, involved years of deceit. He simply thought he could get away with paying less than what he owed. The sentence imposed must show otherwise."
Contact Heather Cherone: @HeatherCherone | (773) 569-1863 | [email protected]
---