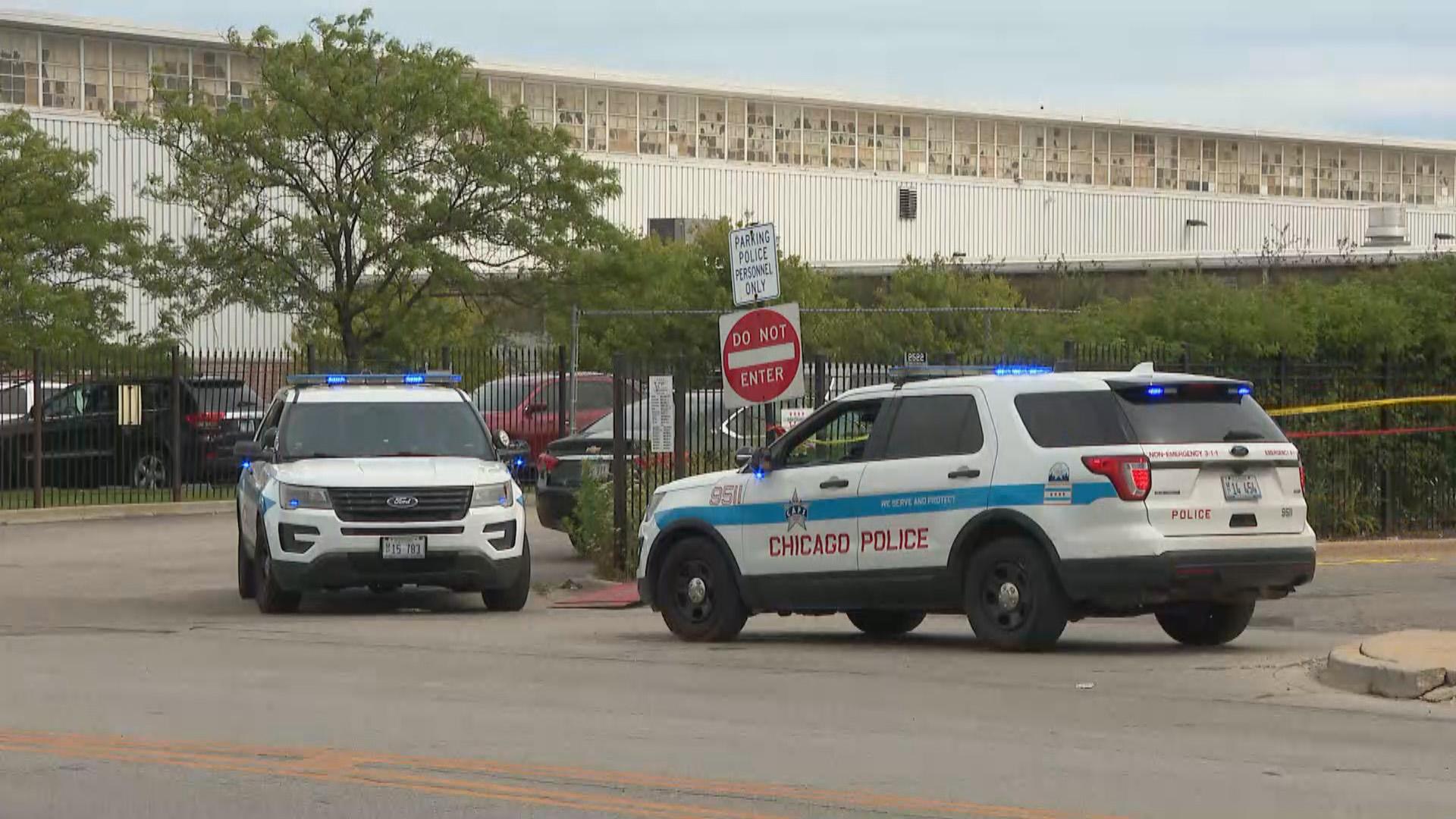 (WTTW News)
A proposal from Mayor Lori Lightfoot to crack down on violence by extending the city's teen curfew advanced Friday over the objections of Chicago City Council members across the political spectrum.
The 14-3 vote by the Chicago City Council's Public Safety Committee tees up a showdown over the controversial measure by the full City Council, which is set to meet twice next week on Monday and Wednesday. 
The changes would extend the curfew on weekends by an hour and expand it to include 17-year-olds. 
Read the mayor's full proposal here.
Lightfoot proposed the change to the city's 30-year-old teen curfew after the murder of 16-year-old Seandell Holliday just before 7:30 p.m. May 14 in the heart of Millennium Park amid what Lightfoot called "chaos and unnecessary violence." A 17-year-old has been charged in connection with his death.
Lightfoot wants the curfew to start at 10 p.m. seven days a week and apply to all Chicagoans younger than 18.
"We need to do something," Ald. Ariel Reboyras (30th Ward) said.
Alds. Roderick Sawyer (6th Ward); Raymond Lopez (15th Ward) and Matt Martin (47th Ward) voted against the proposal. Lopez is running for mayor, Sawyer has said he is weighing a mayoral campaign.
Deputy Mayor for Public Safety John O'Malley and Chicago Police Department Lt. Michael Kapustianyk told alderpeople the expansion and extension of the curfew would give officials another tool to fight crime.
O'Malley was repeatedly pressed by members of the City Council's Progressive Caucus to share evidence backed up by data that teen curfew laws had been effective in reducing violence or crime. O'Malley acknowledged he had no evidence to show that the proposal has worked in other cities and states.
O'Malley told Martin that he was not familiar with a study of the impact of the decision by Washington, D.C., officials to move its teen curfew from midnight to 11 p.m. in 2015. That change increased gun incidents by 150% during the additional hour of curfew, according to the study.
O'Malley said he has been in New York City all week and apologized for "not being totally up to speed." 
O'Malley appeared caught off guard by the intensity of the opposition to the change.
"Maybe I'm missing something here, that it's a bigger ask or a bigger step than we're being asked to take," O'Malley said.
Ald. Mike Rodriguez (22nd Ward) said city officials should only make decisions based on empirical data.
"We should not be acting on hunches," Rodriguez said.
Rodriguez said he was concerned it would lead to violations of the federal court order requiring the Chicago Police Department to make changes to its operations to ensure the constitutional rights of Black and Latino Chicagoans are not routinely violated.
Ald. Andre Vasquez (40th Ward) said the extended curfew would be used to police Black and Latino teens in Chicago who seek refuge in Chicago's public parks.
The number of documented violations of the city's teen curfew dropped 85% between 2021 and 2018, Kapustianyk said, telling alderpeople that he did not know the reason behind that decline.
If an officer determines a teen has violated the city's curfew, they are required to take them home and release them to the custody of a responsible parent or guardian. The parents of teens who violate the curfew can be cited and forced to appear before a hearing officer representing the city. The teens themselves are not cited or charged with a crime if and when they violate curfew, officials said.
The proposal also drew fire from indicted Ald. Ed Burke (14th Ward), who blasted the city's law as ineffective and unenforced.
"One might ask before amending an ordinance, why amend an ordinance that doesn't even seem to be enforced, or if it is enforced is not effective?" Burke said.
The city's curfew for minors has been on the books since 1992, and applies to teens between the ages of 12 and 16. That law requires Chicago teens to be home by 10 p.m. Sunday through Thursday and 11 p.m. Friday and Saturday.
The year 1992 was one of the most violent years in Chicago history, with the city recording 940 murders. In 2021, Chicago recorded 800 murders.
The mayor's proposal would add another exemption to the city's existing curfew law, which now has four exemptions. 
The law exempts teens from the curfew if they are "exercising First Amendment rights protected by the United States Constitution, such as the free exercise of religion, freedom of speech, and the right of assembly"; going to or from a job or employment activity; being involved in an emergency situation; or running errands at the direction of a parent or guardian."
Lightfoot wants to exempt teens "participating in, or returning home immediately after, a ticketed or sponsored event and has documentary evidence of their attendance at such event, e.g., a ticket stub or wristband with the event name preprinted on it" from the curfew.
That would apparently allow teens to attend Lollapalooza, which is set to take place July 28 through July 31 in Grant Park, and other summer festivals and concerts.
The city's curfew law authorizes Chicago police officers to "to take such minor into custody until such time as the minor's parent, legal guardian, or other adult having legal care or custody of the minor is located and notified of the violation, and takes custody of the minor from the police. If no such person can be located within a reasonable period of time, the minor shall be referred to the appropriate juvenile authorities."
Lightfoot's proposal makes no changes to the way Chicago police officers are authorized to enforce the curfew.
Contact Heather Cherone: @HeatherCherone | (773) 569-1863 | [email protected]
---