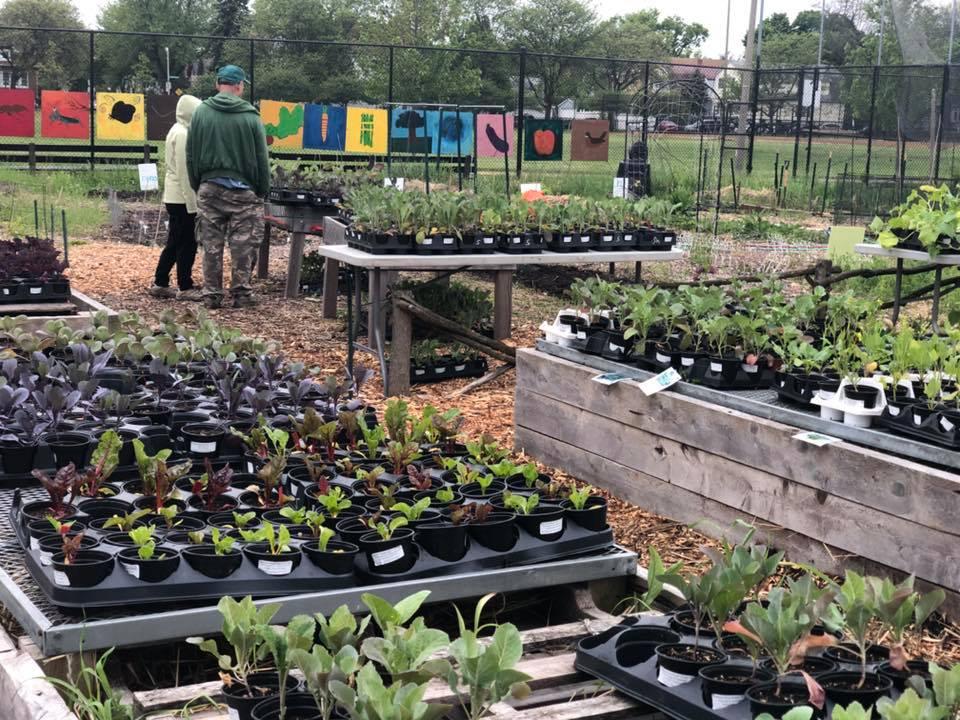 (Credit: Chicago Park District)
1. Dig in
More than 150 varieties of organically grown vegetables, herbs and edible flower seedlings are available for purchase at the Kilbourn Park Greenhouse Annual Plant Sale. Organizers advise brining a box or container to transport your purchases.
Details: 9 a.m.-2 p.m. Saturday and Sunday at Kilbourn Park Organic Greenhouse, 3501 N. Kilbourn Ave. Free / MAP
---
2. Beam
Switch on Summer and watch as the iconic Buckingham Fountain is turned on for the season. Enjoy live music, family-friendly activities, giveaways and special guest appearances, including WGN-TV chief meteorologist Tom Skilling.
Details: Noon-3 p.m. Saturday at Buckingham Fountain, 301 S. Columbus Drive. Free / MAP
---
3. Gaze
For the first time in three years, a total lunar eclipse will be visible in Chicago. Catch a glimpse via telescope at Lunar Eclipse #LookUp, hosted by the Adler Planetarium. Learn more about the upcoming celestial show from Chicago astronomer Joe Guzman.
Details: 9 p.m. Sunday at the Adler Planetarium, 1300 S. DuSable Lake Shore Drive. Free / MAP
---
4. Pluck
The annual Chicago Jazz String Summit features workshops, educational programs and live performances with the goal of encouraging and inspiring a new generation of improvising string musicians.
Details: 8 p.m. Friday and Saturday at Constellation Chicago, 3111 N. Western Ave. $20 / MAP
---
5. Frolic
A petting zoo, face painting, balloon sculpting, bounce houses and live entertainment from Scribble Monster are on tap for Spring Fun Fest.
Details: 1-5 p.m. Saturday at Parkway Bank Park, 5501 Park Place, Rosemont. Free / MAP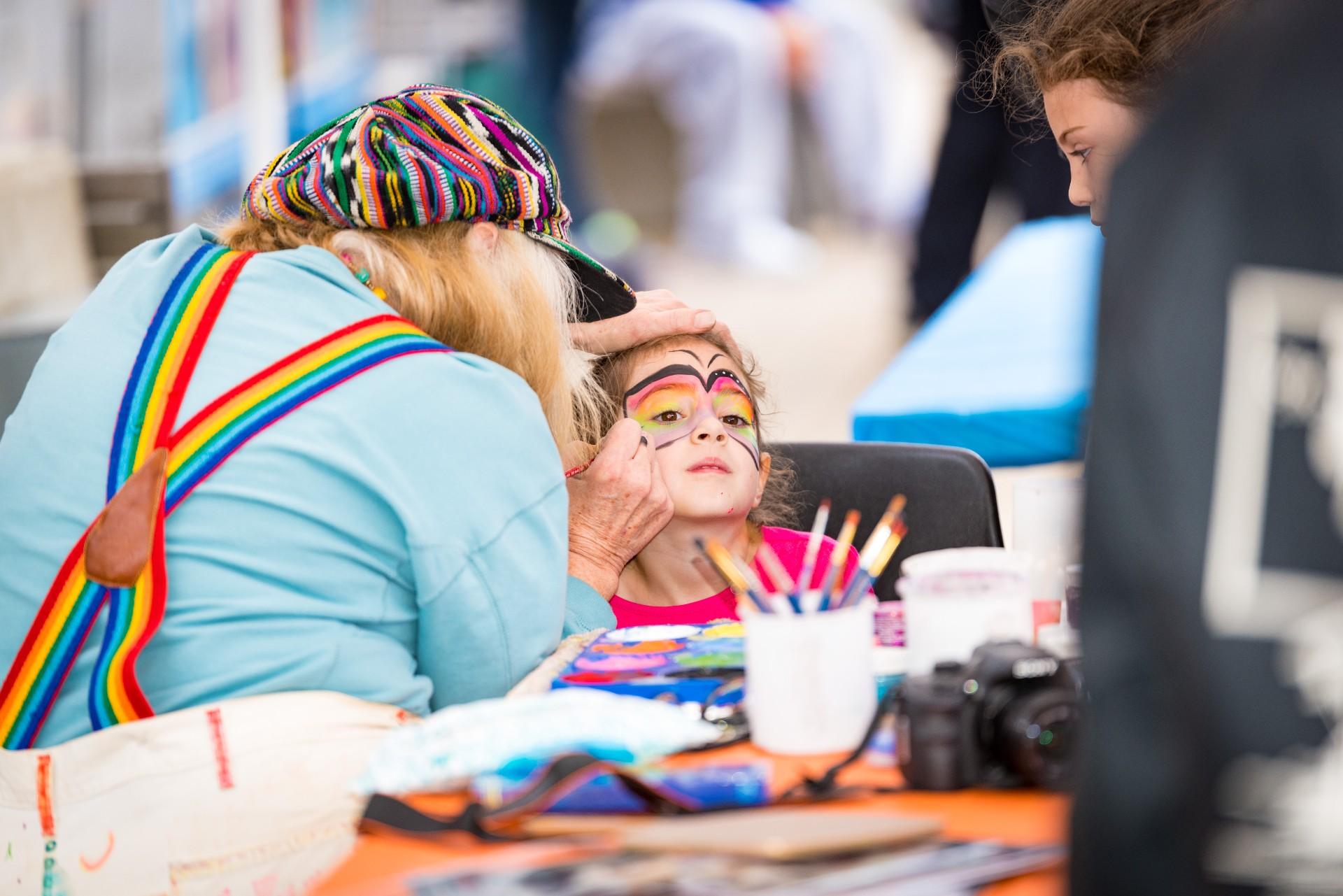 (Credit: Village of Rosemont)
6. Search
World Migratory Bird Day will be commemorated at "The Big Sit" Birdwatching event, where participants will see how many birds they can spot or hear without leaving a 17-foot wide circle. Binoculars and guidance will be provided.
Details: 8 a.m.-noon Saturday at the Cook County Forest Preserves Trailside Museum of Natural History, 738 Thatcher Ave., River Forest. Free / MAP
---
7. All aboard!
At Pullman Railroad Days, you can see four historic Pullman cars from different eras, including the final passenger car built by the Pullman-Standard Company in 1981. Learn what it takes to operate a railroad using a locomotive stimulator or pop on a pair of virtual reality goggles to see how advanced technology fuels the country's freight railroad.
Details: 9 a.m.-5 p.m. Saturday and Sunday at the Historic Pullman Foundation Exhibit Hall, 11141 S. Cottage Grove Ave. $20-$25; Free for kids under 10 / MAP
---
8. Mingle
More than 70 contemporary authors, poets and playwrights converge to celebrate the written word at the 2022 American Writers Festival, including novelist Rebecca Makkai and screenwriter and playwright Aaron Sorkin.
Details: 10 a.m.-6 p.m. Sunday at the American Writers Museum, 180 N. Michigan Ave. (MAP) and Chicago Cultural Center, 78 E. Washington St. (MAP). Free
---
9. Screen
Twenty-one new feature films and a pair of short film programs make their Windy City premiere at the Chicago Critics Film Festival. The festival opens Friday with a screening of Sundance Audience Award winner "Cha Cha Real Smooth."
Details: Screening times vary Friday-May 19 at the Music Box Theatre, 3733 N. Southport Ave. $15 per film; $150 festival pass / MAP
---
10. Raise a glass
Dozens of brews are on tap at Ballpark Brew Fest, including sudsy beverages by Revolution Brewing, Goose Island, Sketchbook Brewing and dozens of other breweries, meaderies and cider makers.
Details: 2-6 p.m. Saturday at 1999 S. Springinsguth Road, Schaumburg. $49; $79 VIP (one-hour early admission); $10 designated driver ticket / MAP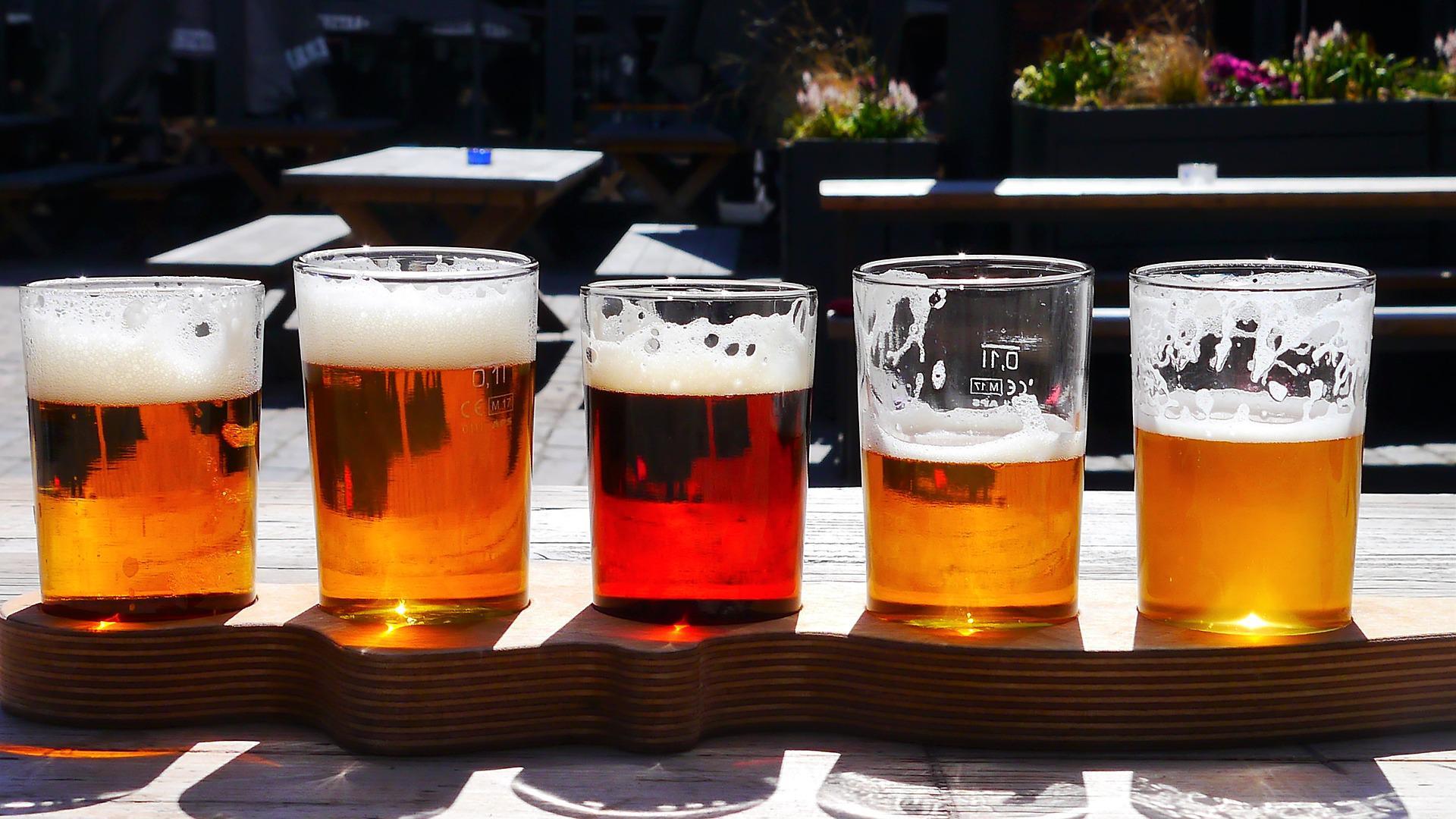 (Peter Kraayvanger / Pixabay)
Events listed are subject to change. We recommend double-checking times and locations before you head out the door. Want to share your upcoming events with us for consideration in a future roundup? Send us an email.
---