If you're looking to expand your wine palate then Picnic Wine and Provisions is an inviting place to start.
"I love wine because of exploring it and the adventure of it with food," said owner Liz Ahearn. "You don't have to know all the certain words, it's whatever you think about wine. Whatever, memory it triggers is right and it's so fun to explore that with people."
Ahearn opened her Rogers Park business, 7301 N. Sheridan Road, seven months before the pandemic hit. Like many other shop owners, she's had to get creative. Despite the challenges, she has managed to keep her business growing. 
"It was like a whole freeze and refiguring out what the business plan was. I didn't have an online store," Ahearn said. "I had to really quickly shift but it also allowed me to stop for a minute and revisit what I was trying to do."
Ahearn carries a variety of wines from all around the world. Whether you crave a bold red or want to explore a crisp white, for Ahearn, it's all about introducing a new grape to customers walking in.
Her story started back in 2017 when a loved one tragically died in a motorcycle accident. That's when she had a revelation of wanting to do more outside corporate America.
"I think the idea of wine and picnic came about because of my traveling and learning to love wine," Ahearn said. "Also, exploring wine and food when I travel, it's the thing I love most. If you can't get anywhere, you can get there through a bottle of wine."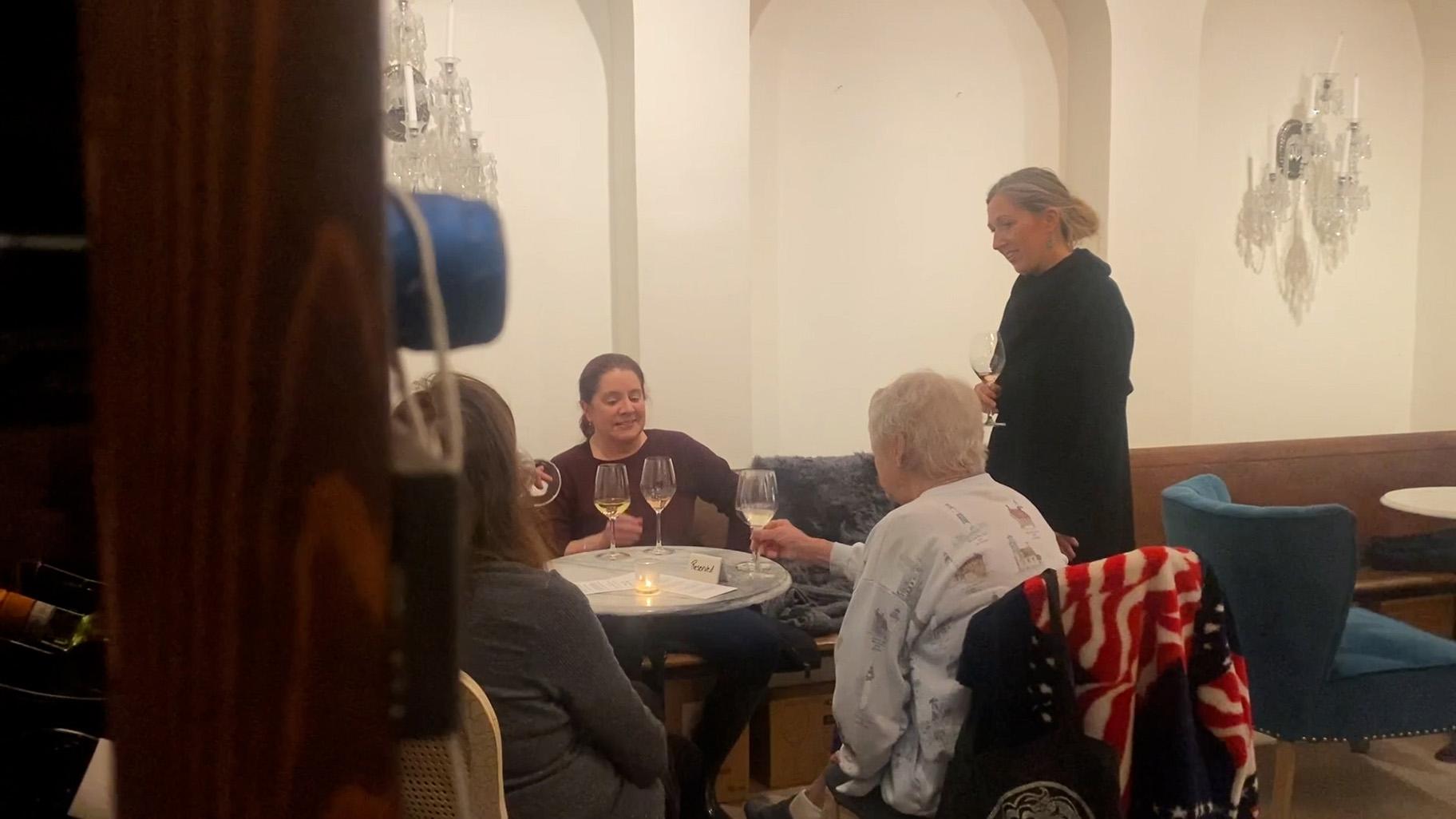 Liz Ahearn opened Picnic Wine and Provisions in Rogers Park seven months before the pandemic hit. (Joanna Hernandez / WTTW News)
Since Ahearn has opened she's hosted books clubs, poetry nights and weekly wine tastings that take place every Thursday. Events, she says, are aimed to bring people together while enjoying a glass of wine and cheese.
"People talk about learning wine and being scared to learn wine or thinking that's a technical scary thing to do, but it's not. It's about the journey," Ahearn said.
If you ask wine consultant Jerry Galante, he will tell you the easiest way to start drinking wine is learning what you're sipping on.
"If you do enjoy it, then you'll go, 'Where is from? What is that grape?,'" Galante said. "And then you will start knowing what your profiles are."
The warm, cozy vibe is what Ahearn hopes continues to bring customers back. She says people can expect live music and picnics on the lawn in the summer.
"It's amazing how many people have never been in and then they keep coming back," Ahearn said.
---