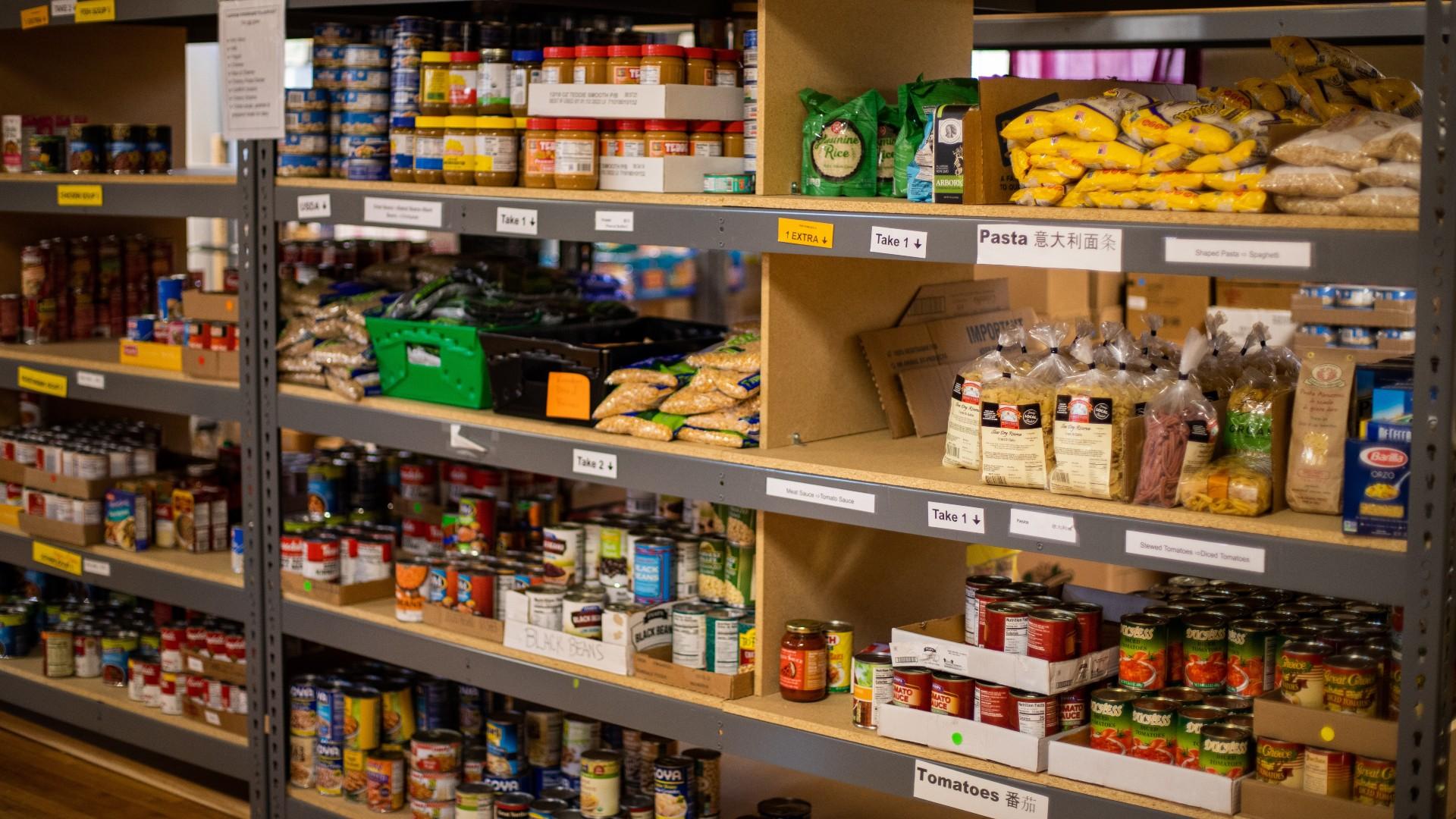 (Photo by Aaron Doucett / Unsplash)
One of the many devastating effects of the COVID-19 pandemic was a sharp rise in food insecurity.
Before the pandemic, the Mission of Our Lady of the Angels' food pantry served about 700-1,000 West Humboldt Park families a month. That quickly rose to 4,700 families a month amid the pandemic, according to Sister Stephanie Baliga, who manages the food pantry.
"Right now, we serve about 3,000-3,500 families," Baliga said. "We believe we'll be stable there indefinitely partly because we adapted and grew a lot during the pandemic … and the need is extraordinarily high."
To help organizations like the Mission of Our Lady of the Angels cope with the surge in demand amid rapidly changing conditions, the Thierer Family Foundation developed an online tool that allows organizations to quickly communicate changes with their clients.
Food pantries and food banks can detail their hours of operation, types of food they provide, languages spoken and whether they offer food delivery on OpenShelf's searchable map, and organizations can make changes to that information in real-time.
"OpenShelf is an online tool to help people find food that fits their needs," said Ashley Friend, external relations director of the Thierer Family Foundation. "For example, I can filter that I'm looking for a pantry that is open Wednesday and speaks Mandarin."
Organizations can list any additional resources they provide as well on OpenShelf such as mental health counseling, case management, housing supports or immigration or employment services.
"We found hunger doesn't exist in a vacuum," Friend said. "Every pantry we worked with has additional services but struggle to get the word out about them to communities."
In addition to its food pantry, the Mission of Our Lady of the Angels distributes diaper and baby items monthly as well as clothing and household goods.
"(OpenShelf) is a way for us to have a website for our neighbors, a way to communicate with our neighbors and to have a way to be able to showcase our services in an organized fashion in one place," said Baliga.
Organizations can also use a text messaging service provided by OpenShelf, which Baliga says once implemented at Mission of Our Lady of the Angels it will be easier to inform clients of changes to the pantry's hours instead of calling everyone.
Since its launch in December with about two dozen Austin area organizations, OpenShelf is looking to expand to two additional neighborhoods this year, according to Friend. "Our goal is to keep growing and expanding, and to bring resources to people."
For more information about OpenShelf, visit its website.
Contact Kristen Thometz: @kristenthometz | (773) 509-5452 |  [email protected]
---