Video: A porcupette was born at Brookfield Zoo on March 19, 2022. (Provided by Brookfield Zoo)
---
Brookfield Zoo is celebrating the arrival of an adorable baby porcupine. 
The little one was born March 19 to Lucia and Eddie, who make their home in the Hamill Family Play Zoo.
What do we know about the newcomer?
For starters, we learned that baby porcupines are called "porcupettes." Brookfield's newborn has yet to be named and its sex is still a mystery — it can take up to six months to tell if a procupette is a boy or a girl. Thanks to DNA sampling, the National Zoo in D.C. determined that its porcupette, born in January, was a boy, which has since been named Fofo.
Like Fofo, Brookfield's arrival is a prehensile-tailed porcupine. These creatures are found in South America and live in high-elevation rain forests, spending the majority of their time in trees.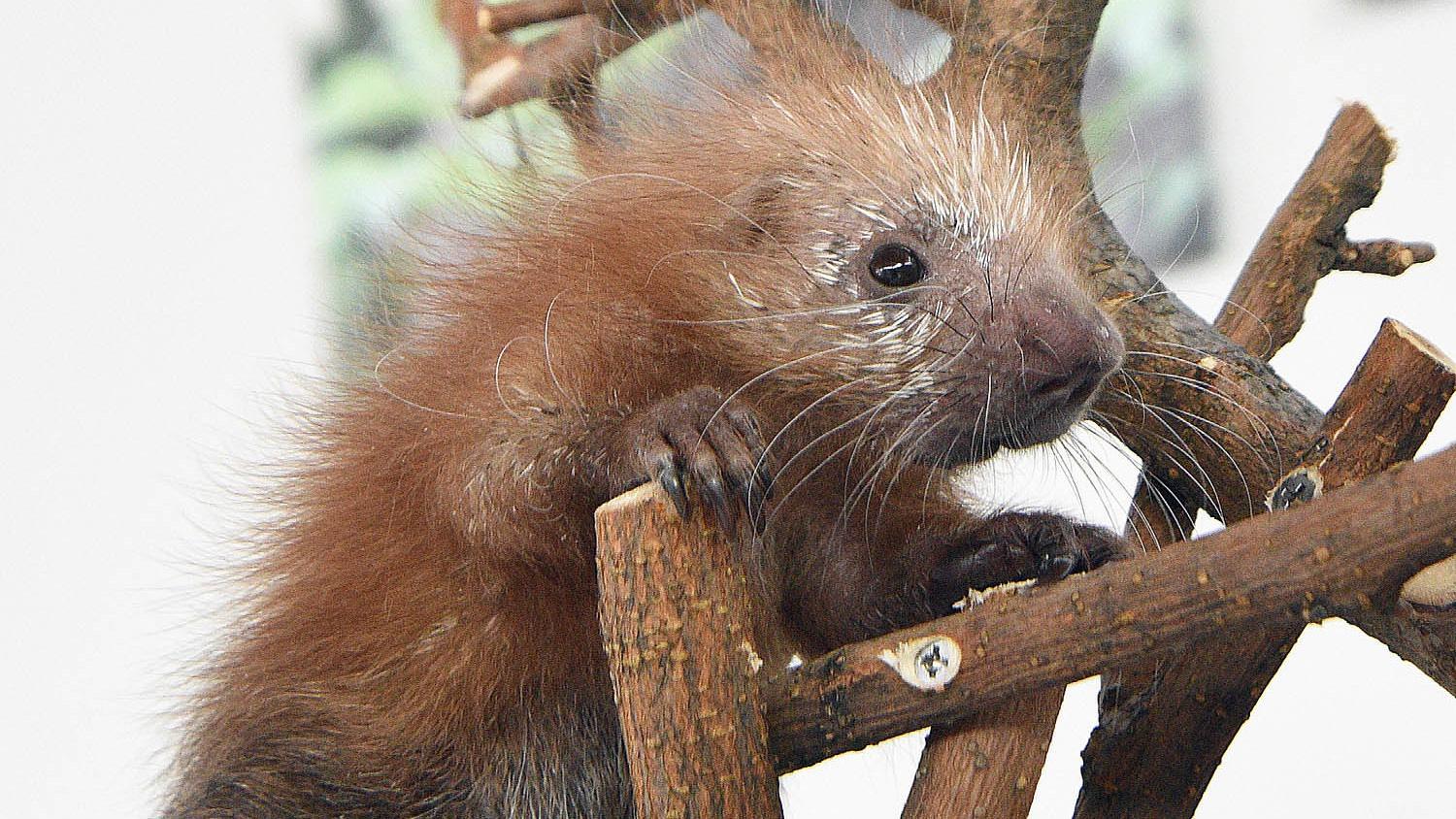 Brookfield Zoo's porcupette, born March 19. (Jim Schulz / CZS-Brookfield Zoo)
How do mama porcupines survive such a prickly birth? Ouch!
Porcupettes, which typically weigh just under a pound at birth, are born with soft and bendable quills that protect the mom during the birthing process. It takes a few days for the quills to harden into the animal's signature sharpness.
Speaking of quills, it's a myth that porcupines shoot their quills, which are just modified hairs. Like all hairs, quills do shed. The super sharp barbs at the tip of each quill can hook into anything that gets too close.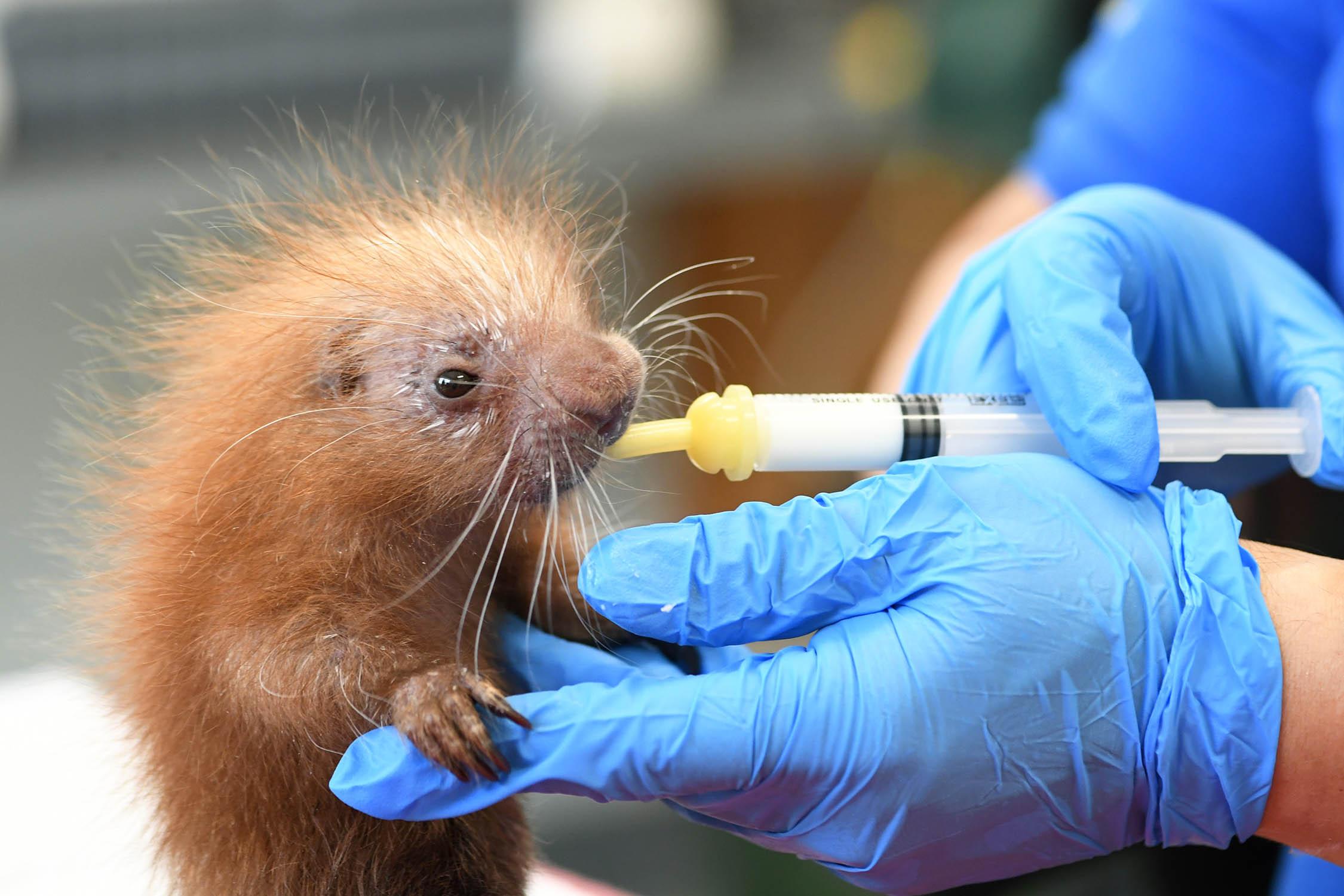 Porcupettes, like this newcomer at Brookfield Zoo, are born with rust-colored quills as camouflage. The flexible quills gradually harden and turn black and white. (Jim Schulz / CZS-Brookfield Zoo)
Is the porcupette ready for visitors?
Not quite yet. The newborn is being hand-reared by the zoo's animal care staff after it was observed Lucia wasn't providing proper maternal care. It's being bottle-fed a formula developed by the zoo's director of nutrition. Once the porcupette is weaned, typically at 10 weeks, it will be introduced to the public.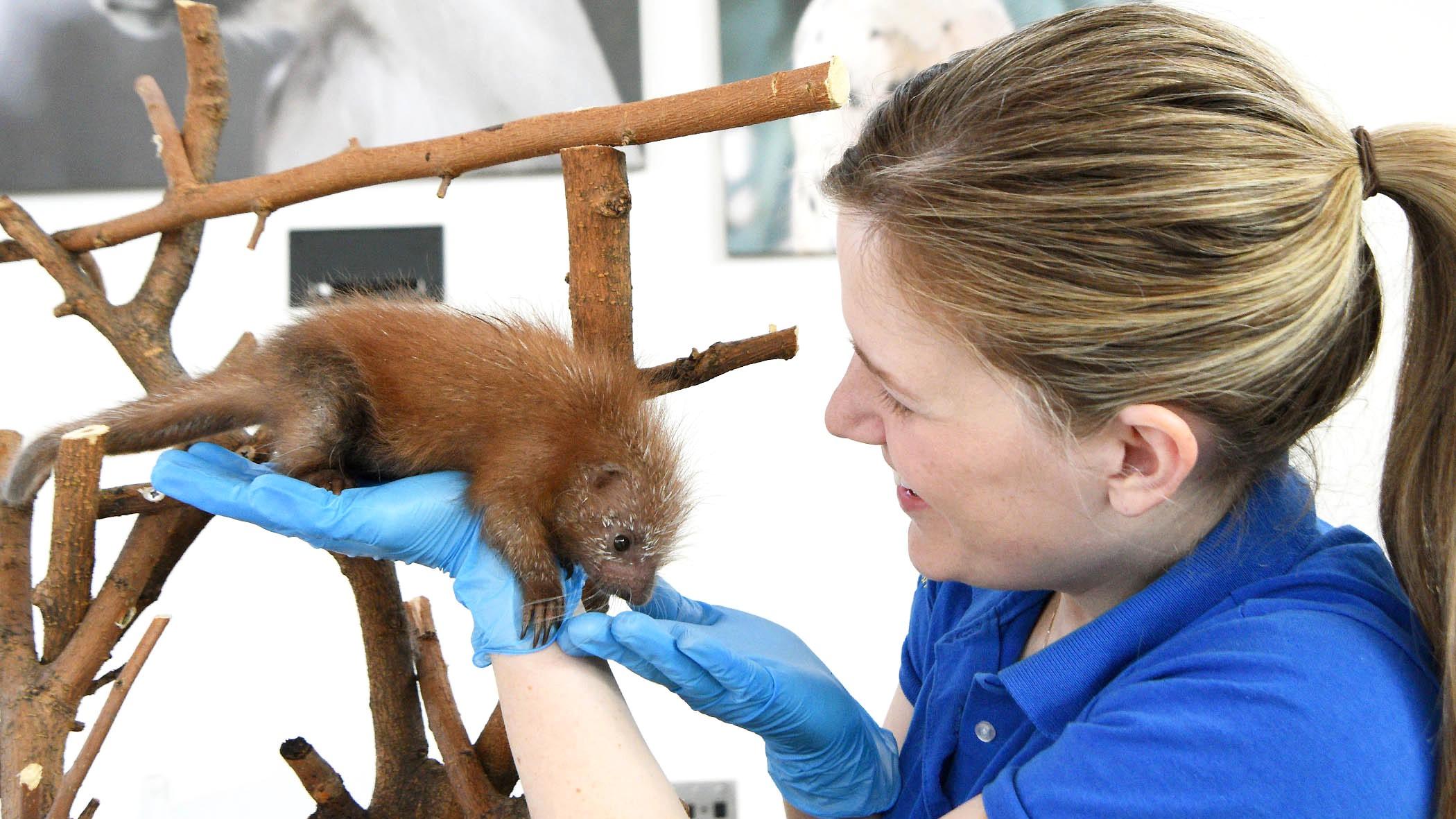 Maggie Chardell, a lead animal care specialist for the Chicago Zoological Society, is among the team hand-rearing the newborn porcupette. (Jim Schulz / CZS-Brookfield Zoo)
Contact Patty Wetli: @pattywetli | (773) 509-5623 |  [email protected]
---