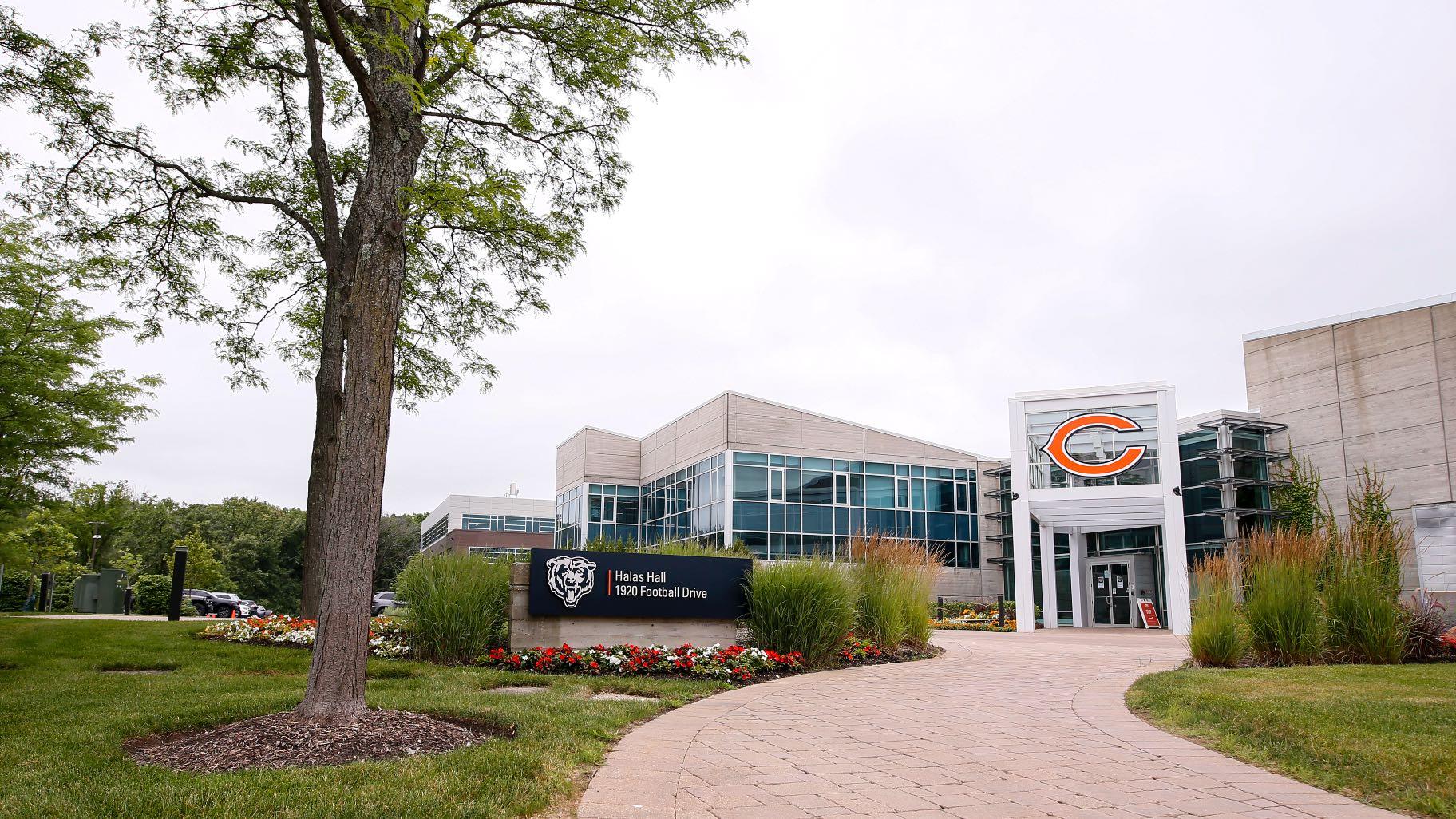 Halas Hall in Lake Forest. (Courtesy of Chicago Bears)
The Chicago Bears know what it's like to do battle against a persistent, thorny opponent.
Now the organization is taking its on-field experience and putting it to use off the field. The team is partnering with the Lake County Forest Preserves in the fight against invasive buckthorn, officials with the preserves announced Wednesday.
The Bears' Halas Hall headquarters abuts the 687-acre Middlefork Savanna Forest Preserve, where forest preserve staff are on a mission to eradicate buckthorn. The Bears will pitch in by working to eliminate the shrub from their property.
"We hope this partnership can help educate our fellow neighbors and fans in the area on the environmental impact this invasive species can have so they too can take action," John Bostrom, Chicago Bears senior advisor of operations and s­­afety, said in a statement.
The Bears and the Forest Preserves are in the process of developing an action plan for Halas Hall, according to the statement.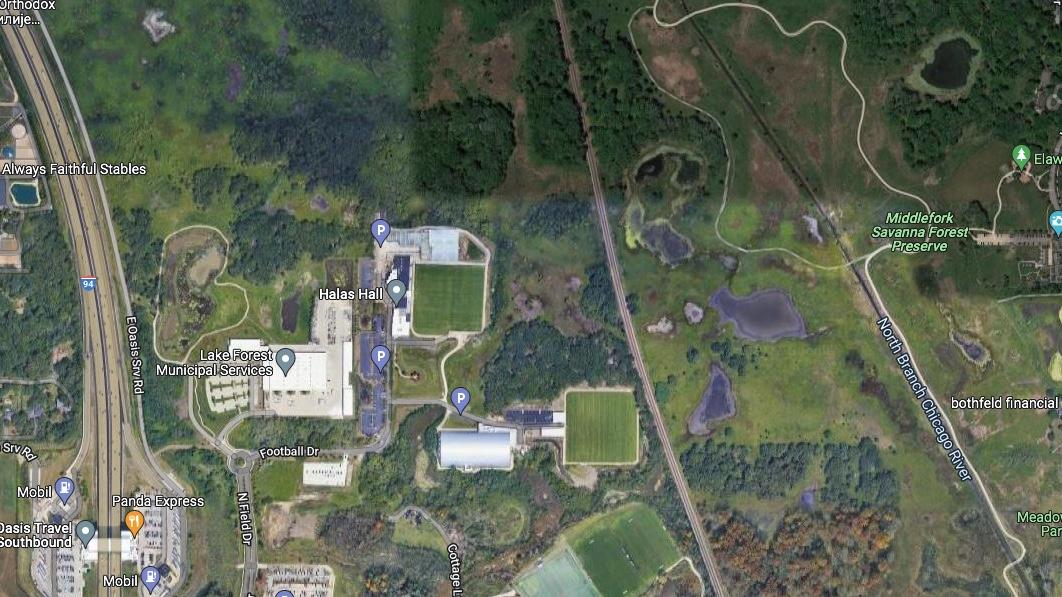 A satellite view showing the proximity of Halas Hall to Middlefork Savanna. (Google)
Invasive buckthorn can grow up to 22 feet tall and forms dense thickets that crowd out native species and reduce biodiversity, offering little in the way of habitat or food. According to a 2020 Chicago region tree census, Lake County boasts more trees overall and more trees per acre than any other county in the larger metro area, but invasive buckthorn represents an alarming 42% of its tree canopy.
Buckthorn's encroachment on Middlefork Savanna, home to a number of rare species and identified as one of the most important sites for biodiversity in northeastern Illinois, is of particular concern. A 25-acre parcel within the preserve is considered the highest quality tallgrass savanna of its kind in the nation and has been recognized as a globally threatened ecosystem. 
Because buckthorn is widely distributed by birds, who eat the shrub's fruit (which acts as a laxative) and then deposit its seed through their waste, protecting Middlefork involves more than just getting rid of the invasive within the preserve's boundaries. Property owners surrounding the preserve have a role to play in Middlefork's conservation as well by clearing buckthorn from their land.
With the Bears on board in the battle against buckthorn, "We hope this inspires other landowners to do the same," said Angelo Kyle, president of the Lake County Forest Preserves.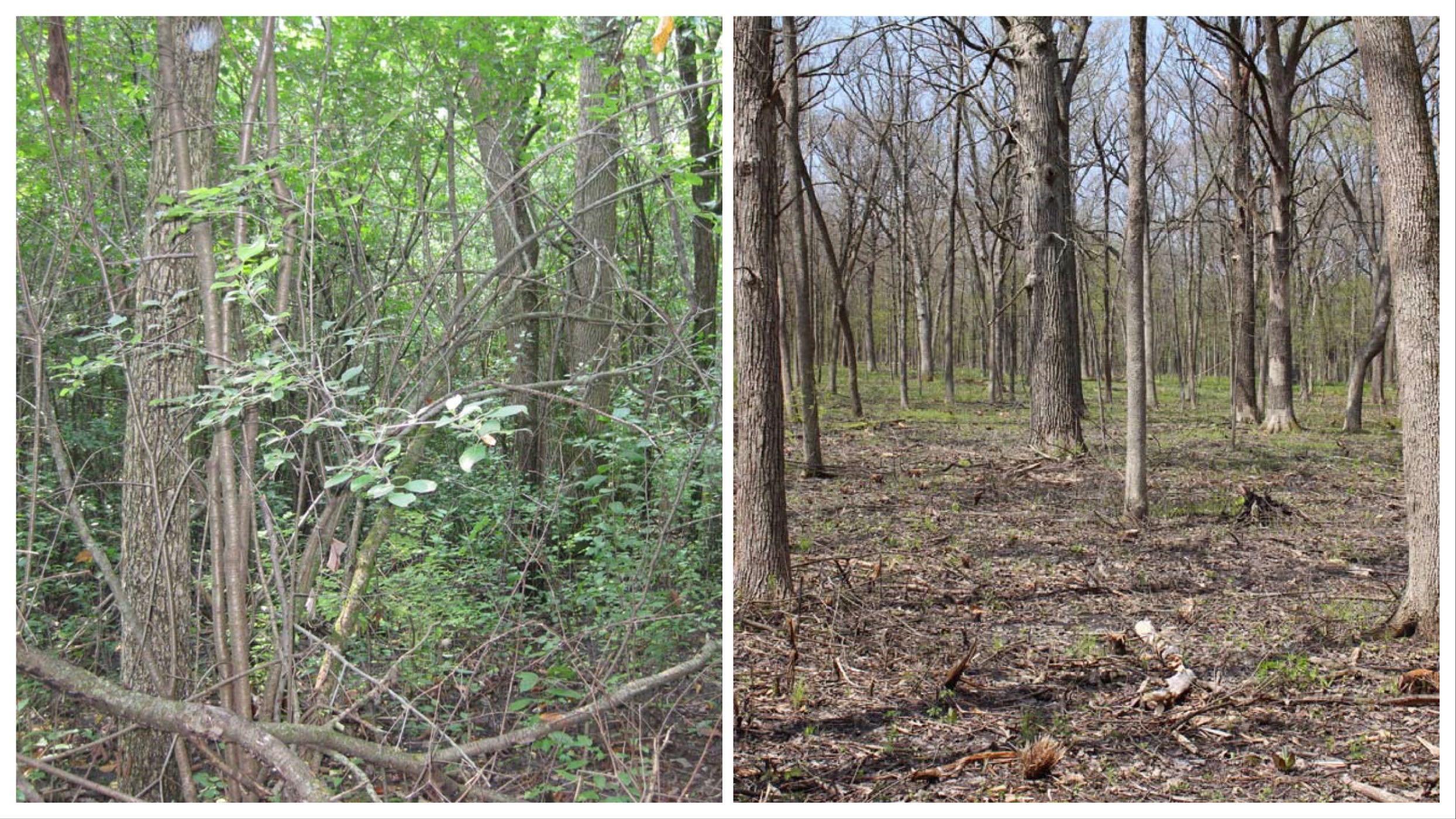 Before and after images showing an area choked by invasive buckthorn (l) and then cleared. (Lake County Forest Preserves)
Contact Patty Wetli: @pattywetli | (773) 509-5623 |  [email protected]