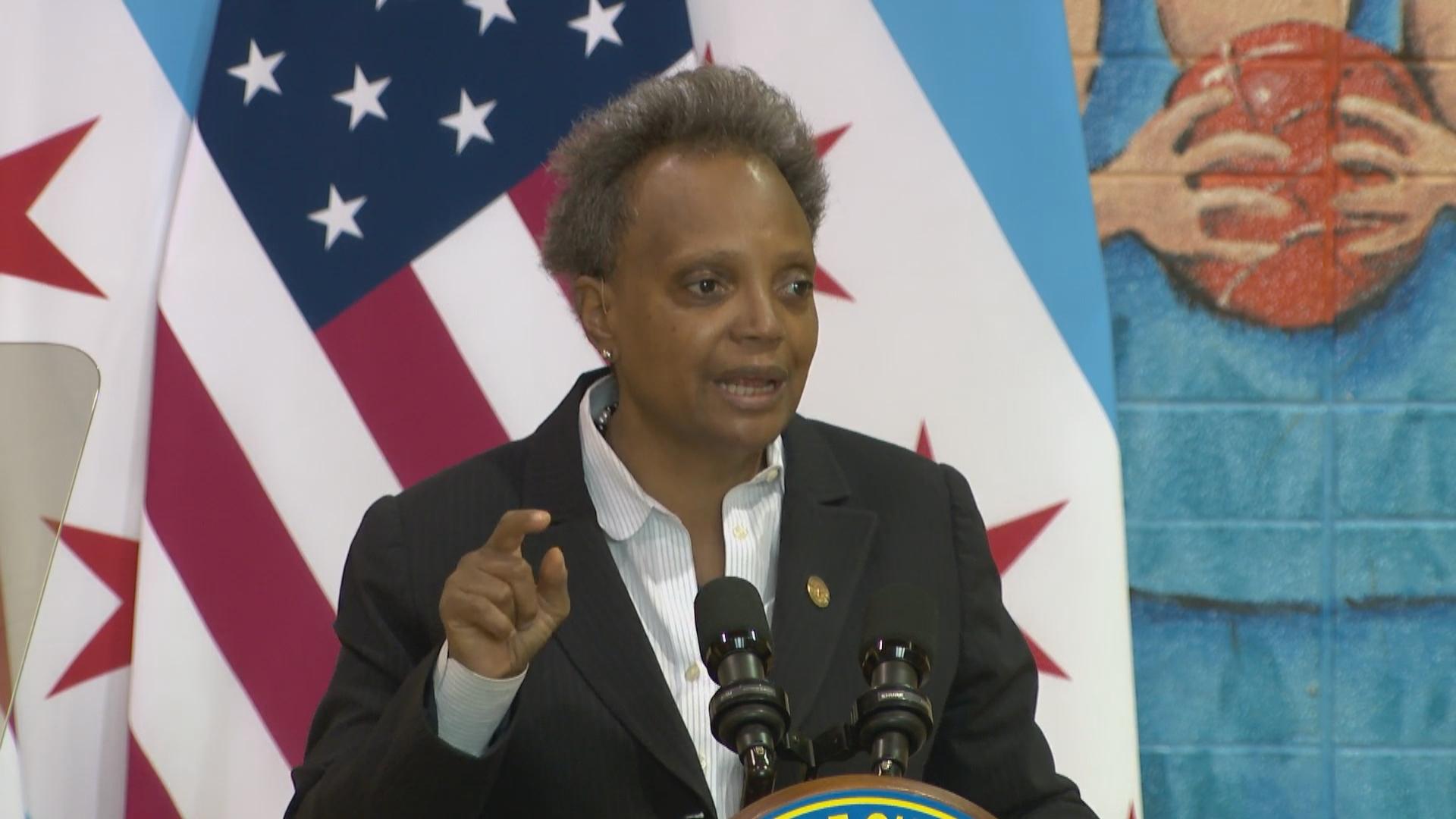 (WTTW News)
A man upset over multiple traffic citations allegedly began stalking Mayor Lori Lightfoot near her home over the course of a month, repeatedly driving by her residence while carrying a firearm that he eventually fired five times in an alley nearby.
Joseph Igartua, 37, has been charged with one count of reckless discharge of a weapon and three counts of stalking. All of those charges are felonies and Igartua was ordered held without bail during a hearing Thursday.
"The court believes, based on this evidence, it cannot conclude anything but this defendant is a real threat to this public official, this victim," Cook County Judge Maryam Ahmad said.
Assistant State's Attorney James Murphy said that between Jan. 17 and Feb. 14, Igartua drove his black Nissan truck past Lightfoot's Logan Square home approximately 15 times, often doing so repeatedly by driving past, making a U-turn, and then driving by again.
On Feb. 12, Igartua — who was carrying a loaded handgun and a letter that he had written to Lightfoot — allegedly drove to the mayor's home to express his anger over traffic citations he'd received. He parked and walked toward the home before he was stopped and detained by a pair of Chicago police officers, Murphy said.
Those officers recovered the gun and letter, but because Igartua had a valid firearm owner's identification card and a concealed carry license, they "broke down and made safe" the firearm before returning it to Igartua, Murphy said, telling him not to return.
But a day later, Igartua allegedly came back and drove down an alley behind Lightfoot's home before dropping a packet of papers that contained a signed letter to the mayor as well as traffic tickets and photos of Igartua's vehicle. In his letter, Igartua indicated he'd previously been to Lightfoot's home with a loaded firearm, and accused officers of removing five rounds from his gun, Murphy said.
Igartua allegedly returned again Monday, driving past Lightfoot's home before leaving the area. An officer eventually pulled him over for speeding, but let him go with a warning. That same day, police informed Lightfoot of the ongoing incidents, which caused her to become "alarmed and distraught," according to Murphy.
Finally on Wednesday, Igartua allegedly returned once more, again driving into a nearby alley moments before officers in the area heard five gunshots and saw Igartua's truck drive away.
Police followed him to a gas station where he was arrested. Two 9mm shell casings found in the truck and three more found in the alley were all tested and found to have been fired by the same weapon, Murphy said.
In denying bail, Ahmad found it "extremely concerning" that Igartua allegedly kept bringing a loaded gun to the mayor's home and ignored police commands not to return. She also ordered that if Igartua is released from jail during this case, he must turn over his FOID card and not possess any firearms.
In a statement Thursday, Lightfoot said that while she understands people may feel strongly about her performance as mayor, "(w)hat doesn't come with the territory is threats of physical harm or worse."
"We simply cannot lose sight of our individual and collective humanity," she said. "We need to model the behavior that we want our children to copy."
He is due back in court Feb. 25.
Contact Matt Masterson: @ByMattMasterson | [email protected] | (773) 509-5431
---