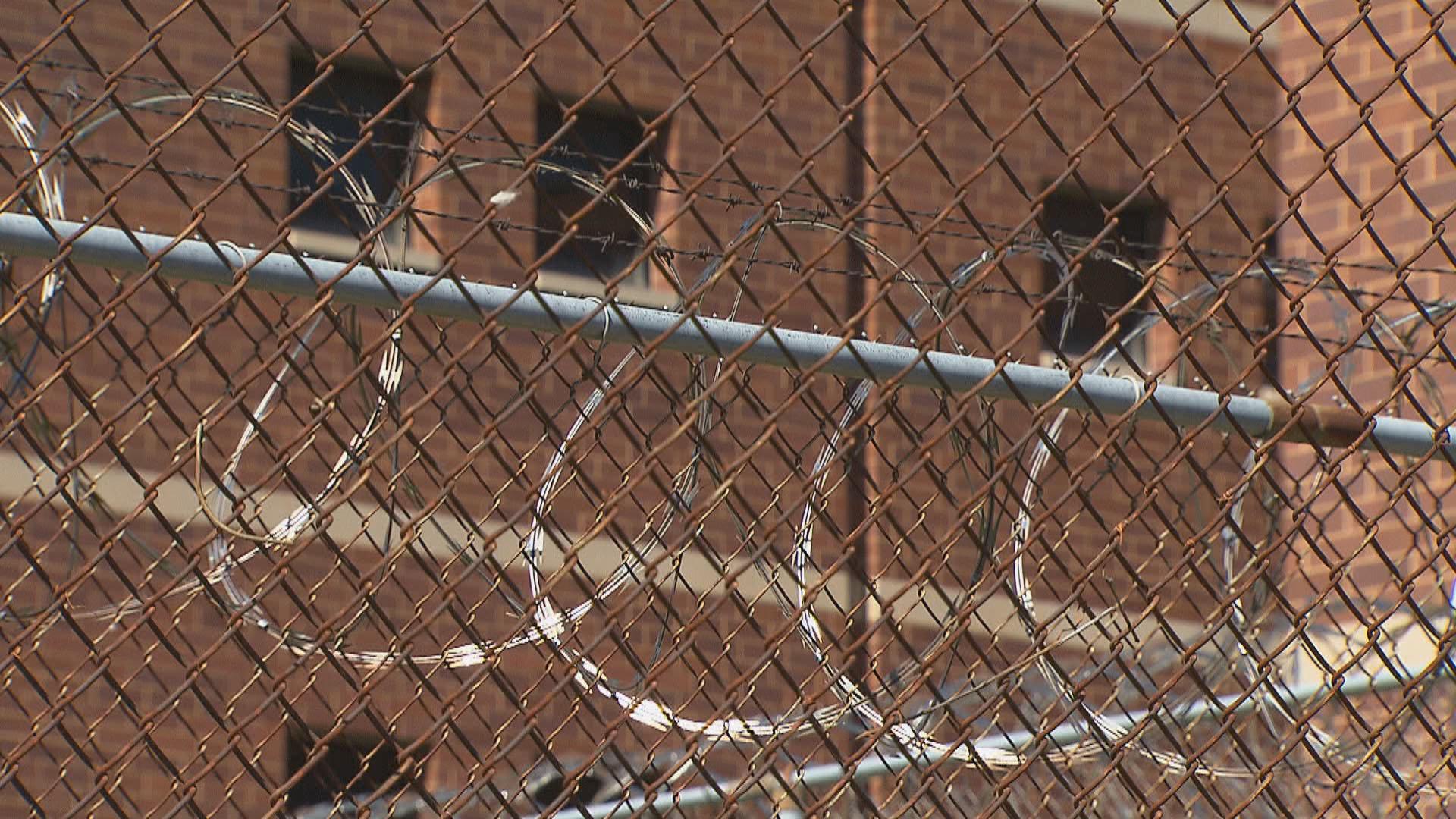 (WTTW News)
After fatally shooting 8-year-old Melissa Ortega on Saturday, the 16-year-old alleged gunman and his getaway driver didn't have "a care in the world" as they picked up sandwiches and drinks before returning to the scene of the shooting hours later, prosecutors said during a court hearing Thursday.
A Cook County judge ordered Xavier Guzman, 27, and Emilio Corripio, 16, held without bail following their arrests this week on charges of first-degree murder and attempted murder stemming from Ortega's killing in Little Village Jan. 22.
"To fire firearms anywhere within the confines of the city of Chicago, but certainly on that date, time and location, shows an absolute disregard for human life," Judge Susana Ortiz said. "Once again we see today that it is easier for our children to obtain firearms than it is for them to obtain a pack of cigarettes."
Though he is a juvenile, Corripio has been charged as an adult.
According to prosecutors, Corripio had three prior arrests for aggravated vehicular hijacking since the start of 2021, and was sentenced to three years probation just last month, meaning he remained on probation at the time of Ortega's murder.
In court Thursday, Assistant State's Attorney James Murphy detailed the events before and after the shooting. Guzman — who works as a cab driver, but was off duty Saturday — allegedly drove his cab to pick up Corripio at his home at around 2 p.m.
The pair headed toward 26th Street and Komensky Avenue, where they saw two men flashing gang signs on the sidewalk a little after 2:30 p.m. Corripio is a member of a rival gang, Murphy said, and he and Guzman pulled over in a nearby alley, where Corripio exited the vehicle armed with a handgun and began walking toward the men.
When he got to the corner, he allegedly opened fire on the two men, who fled from the area on foot, Murphy said. One of those men, a 29-year-old, was struck in the back, but survived. Ortega, who was holding her mom's hand as they crossed another nearby street, was struck in the head and killed.
Other shots allegedly fired by Corripio passed through a nearby parked vehicle and nearly struck a father and his 9-year-old daughter who were inside, Murphy said.
The teen then returned to Guzman's cab and the pair left the area, according to Murphy, driving to pick up sandwiches at a Subway and buy some drinks at a gas station.
Murphy pointed to the "utter disregard for human life" and the "pure callousness" displayed by Corripio and Guzman after the shooting. He said the pair were seen on video "laughing, having a good time" as they ate their sandwiches after the shooting and didn't have a "care in the world."
Though Corripio's face could not be seen on video at the time of the shooting because he was wearing a mask, he was later seen on surveillance videos with his face exposed at the gas station, Murphy said.
Hours later, the pair allegedly drove past the scene of the shooting again and then past a memorial that had been erected for Ortega, Murphy said.
Because Guzman was driving a cab owned by his company — which also contained a GPS system to track its movements — detectives were able to identify and locate the vehicle Monday, according to Murphy. Inside that cab they found a handgun that was tested and matched to shell casings recovered from the shooting scene.
Corripio's fingerprint was also found on the passenger side of the vehicle, Murphy said. Guzman was arrested Monday and admitted to investigators he had been at the scene of the shooting, and that Corripio had used his gun. The teen was then arrested Tuesday.
"One second Melissa is holding her mom's hand, thinking about what they're gonna do next after running these errands, and the next second she is shot in the head," he said. "This 8-year-old girl's life is over because of this gang nonsense between these two defendants and rival gang members they're firing at in the middle of the day."
Chief Judge Tim Evans said he could not comment directly on Corripio's criminal history.
Evans spoke to reporters after defending the way the Cook County courts have handled the surge of crime and carjackings that began in 2020 and has continued since.
However, Evans said juvenile court judges make decisions — including whether they should be released on electronic monitoring — with the goal of rehabilitating the person and giving them a path  back to school and employment with therapy or mentoring services.
"No, we don't give up on the kids," Evans said. "We continue to try to help them."
Both Guzman and Corripio are due back in court for hearings on Feb. 15.
Heather Cherone contributed to this report.
Contact Matt Masterson: @ByMattMasterson | [email protected] | (773) 509-5431
---