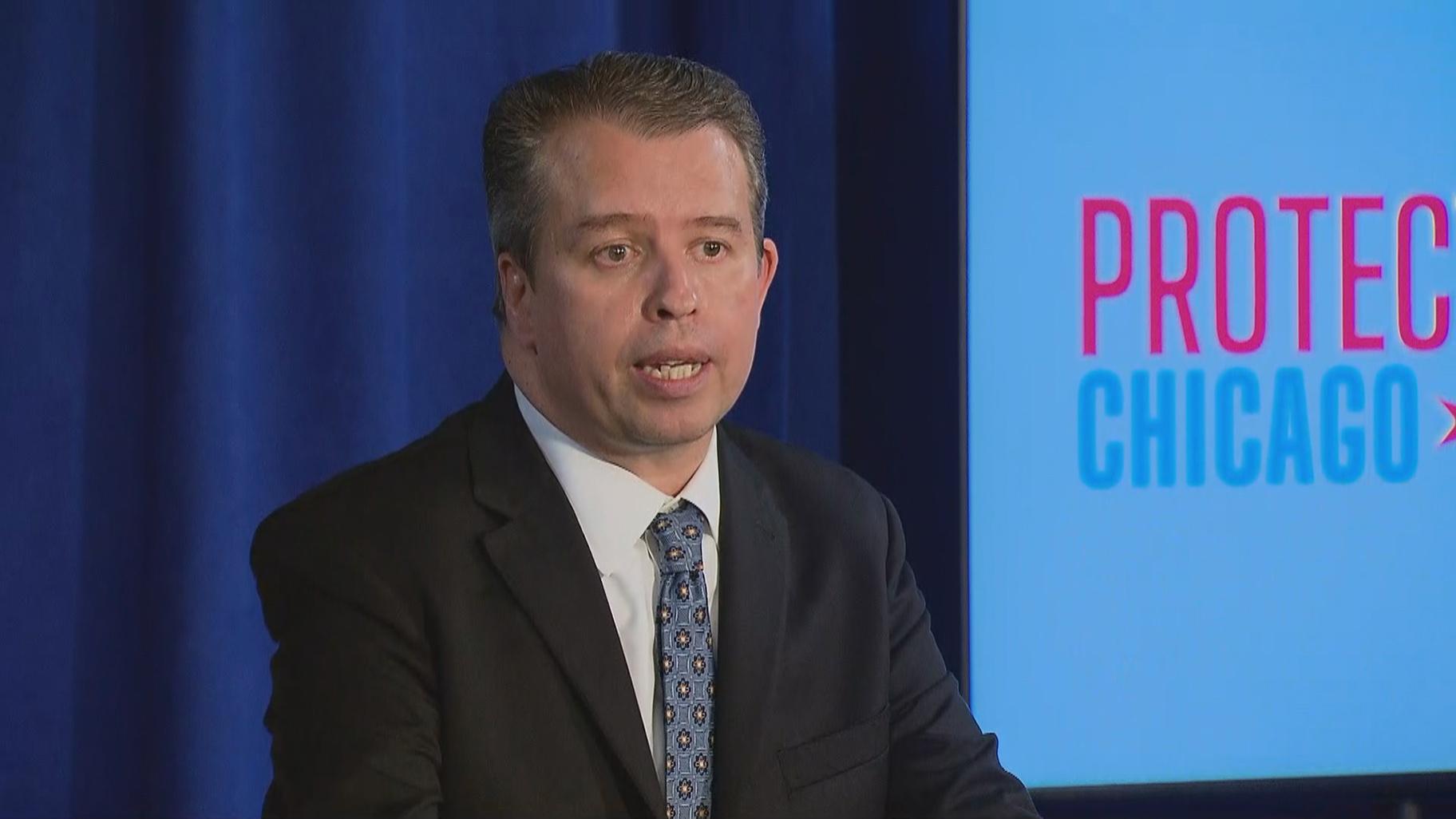 Chicago Public Schools CEO Pedro Martinez. (WTTW News)
As Chicago Public Schools loses two more prominent Black leaders, the district's new CEO said he wants to put an emphasis on diversity as he builds out his own central office staff.
Interim Chief Education Officer Maurice Swinney and Chief Health Officer Kenneth Fox are both exiting leadership roles this month after several years with the school district, and as they leave, CPS CEO Pedro Martinez said he's working to bring more Black and Latino leaders into CPS.
"I want to make sure that our team reflects the diversity (in Chicago), because it's one of the riches of our city," Martinez said Wednesday during the monthly Board of Education meeting.
Fox is retiring, while Swinney is stepping away after a decade in various roles within CPS, including as principal at Tilden Career Community Academy and as the district's first chief equity officer.
Both men served under previous CPS CEO Janice Jackson and Chief Education Officer LaTanya McDade, who are also both Black and left CPS last year. Swinney on Wednesday thanked both women, for "being my big sisters and giving me the opportunity to stand in the sun."
Martinez confirmed he will be replacing Swinney with Chief Schools Officer Bogdana Chkoumbova, a 20-year veteran of the district who worked as a principal and network chief before she began managing the district's 17 school networks and the Independent Schools Principals program.
"When I came to the decision, it wasn't a surprise," Martinez said of Chkoumbova's selection. "It wasn't a surprise in terms of confidence and in terms of credibility."
Martinez said he was proud of the diverse leadership he put in place at his last school district in San Antonio, and he hopes to replicate that as he picks his staff here in Chicago in the next few months.
Among the 330,000 students in CPS schools nearly half (46.6%) are Hispanic, while 36% are Black. Martinez said 34% of central office leaders and directors are Black, but he noted the most underrepresented group is the Latino community.
"I'm just excited that I'm seeing it come together," he said, "and again, I have dedicated individuals, leaders who know that every one of our children is served well."
Contact Matt Masterson: @ByMattMasterson | [email protected] | (773) 509-5431
---