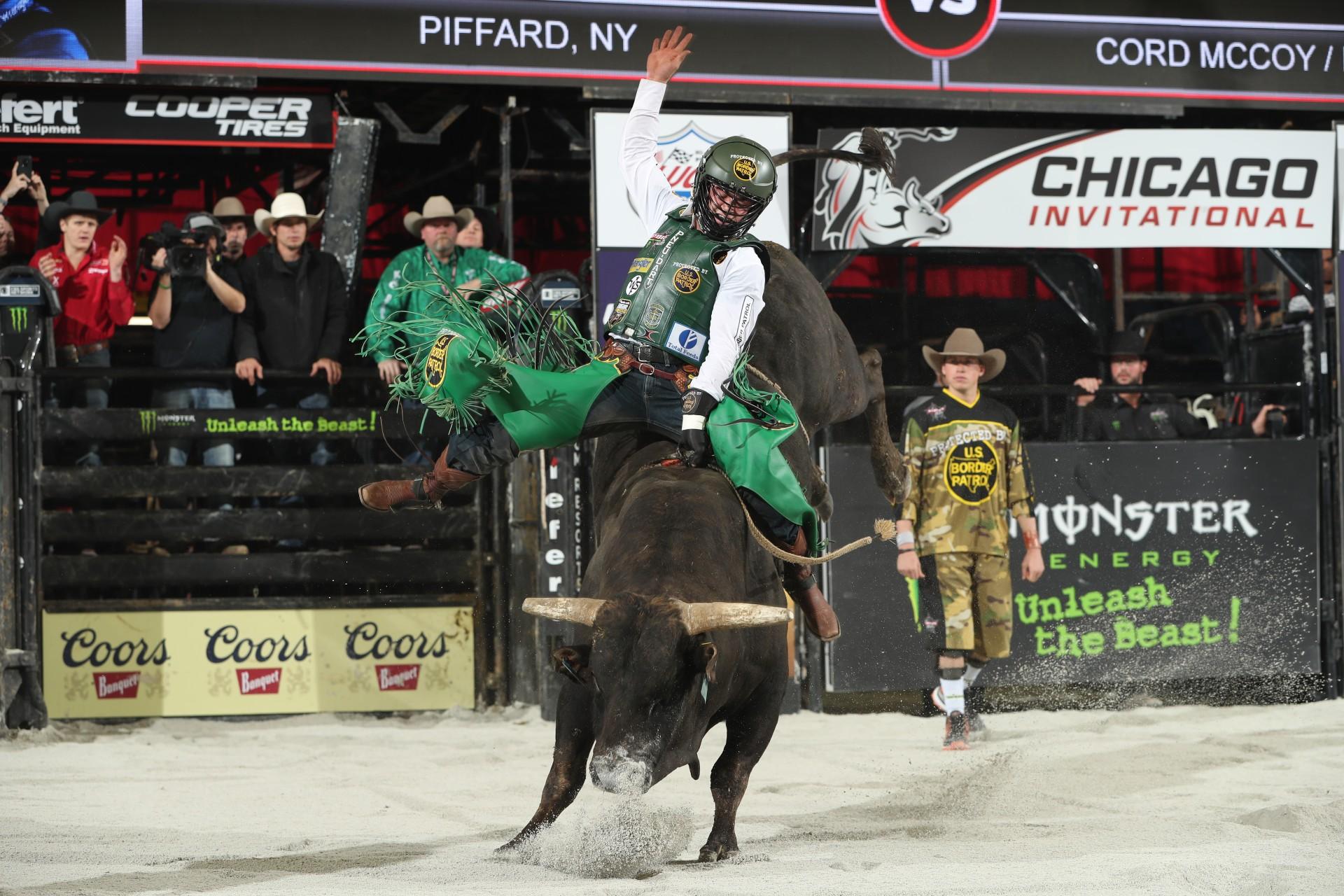 (Andy Watson / Bull Stock)
1. Root
The top 35 bull riders in the world will have you on the edge of your seat at the PBR Tractor Supply Co. Invitational as they go head-to-head against the sport's top-ranked bovines in the ultimate showdown of man vs. beast.
Details: 7:45 p.m. Friday; 6:45 p.m. Saturday at the Allstate Arena, 6290 Mannheim Road, Rosemont. $15 and up / MAP
---
2. Celebrate
Bring your little ones to the Chicago Children's Museum's Dr. Martin Luther King Celebration to honor King's legacy through art activities, storytelling and reflection designed specifically for kids 4 and up. Can't make it in person? The museum will provide digital resources for kiddos.
Details: 10:30 a.m.-4 p.m. Monday at the Chicago Children's Museum, 700 E. Grand Ave., Suite 217. $19 / MAP
---
3. Shake
Your cocktail game might need help. Enter Bartending 101 – Espresso Martini Class, where you'll create three different espresso martini recipes while learning about the basics of bartending, different cocktails and spirits.
Details: 6 p.m. Friday at City Winery, 1200 W. Randolph St. $50 / MAP
---
4. Discover
The Chicago Academy of Sciences/Peggy Notebaert Nature Museum is celebrating 165 years with a special Founder's Day event that includes opening a vault to the public to showcase rare specimens and artifacts from its extensive 390,000-piece collection that dates back to the mid-1800s. Participants will have the opportunity to take home a fossil to add to their own collections.
Details: 11 a.m.-2 p.m. Thursday at the Peggy Noteabeart Nature Museum, 2430 N. Cannon Drive. Free for Illinois residents; $9-$6 / MAP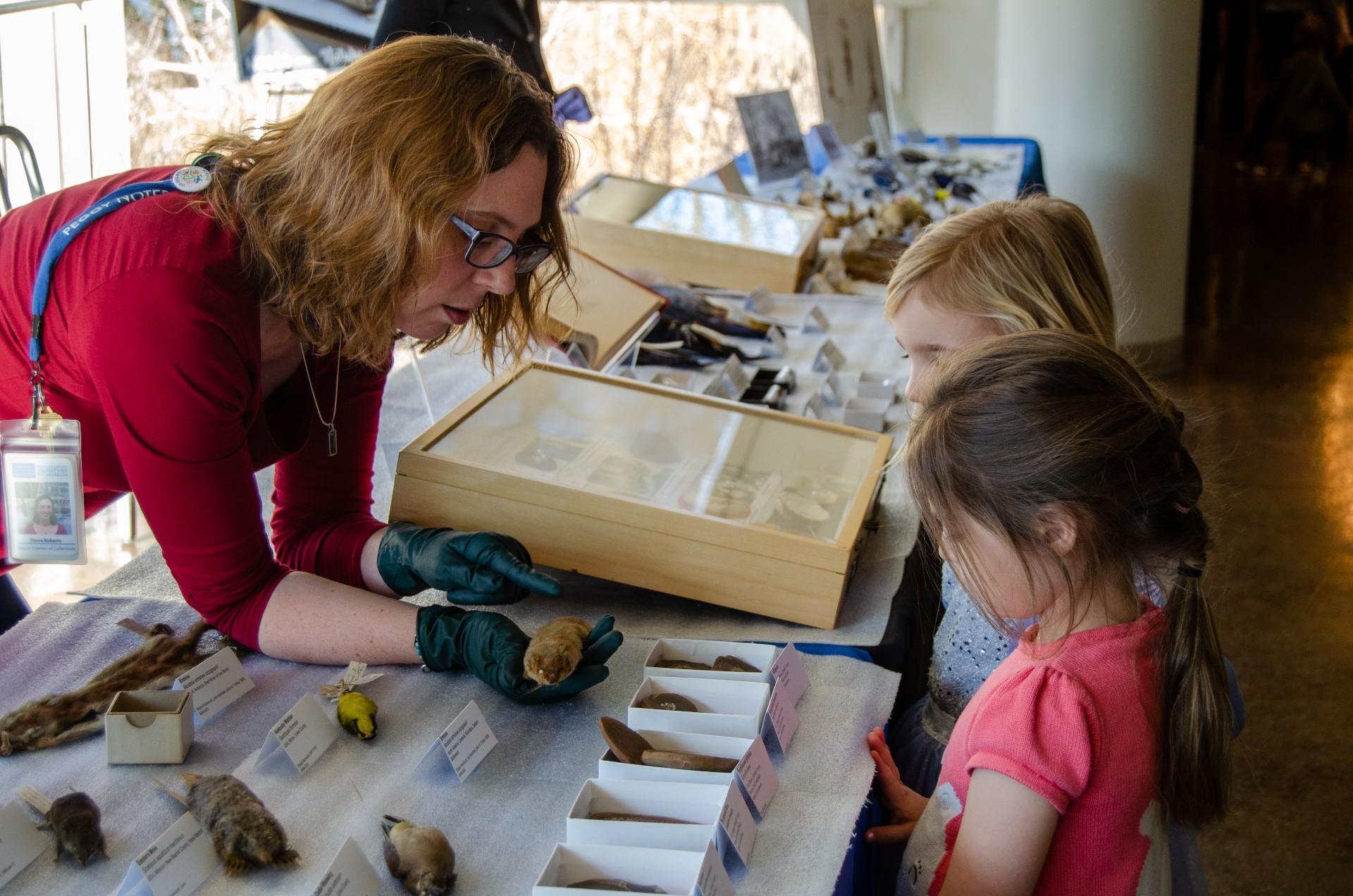 (Chicago Academy of Sciences / Peggy Notebaert Nature Museum)
5. Reflect
The life of the Rev. Martin Luther King Jr. will be honored and celebrated at the Chicago History Museum's family event, which reflects on his life and work especially in Chicago and the Chicago Freedom Movement through activities and performances.
Details: 10:30 a.m.-3:30 p.m. Monday at the Chicago History Museum, 1601 N. Clark St. Free for Illinois residents; $17-$19 / MAP
---
6. Mingle
Natural Hair Fest Chicago aims to promote natural hair growth and teach proper regimens for the care and maintenance of healthy, natural hair. Participants can connect with professionals and vendors specializing in natural hair care.
Details: 10 a.m.-6 p.m. Sunday at the Sheraton Grand Chicago Riverfront, Superior Ballroom, 301 E. North Water St. $10-$15 / MAP
---
7. Create
Does your décor need a refresh? Create your own artwork at Museica's BYOB Sip & Paint open class by choosing from one of dozens of paint kits. All art supplies will be provided as well as a guided art lesson with step-by-step instructions.
Details: 1-4 p.m. Sunday at Museica's Sip & Paint, 2052 N. Western Ave. $35 / MAP
---
8. Praise
For the past 17 years, musicians have performed "Too Hot to Handel: The Jazz-Gospel Messiah" for Chicago audiences over Martin Luther King Jr. weekend. This year, the show returns with performances by Detroit pianist Alvin Waddles and soloists Alfreda Burke, Karen-Marie Richardson and Rodrick Dixon.
Details: 7:30 p.m. Saturday; 3 p.m. Sunday at the Auditorium Theatre, 50 E. Ida B. Wells Drive. $35 and up / MAP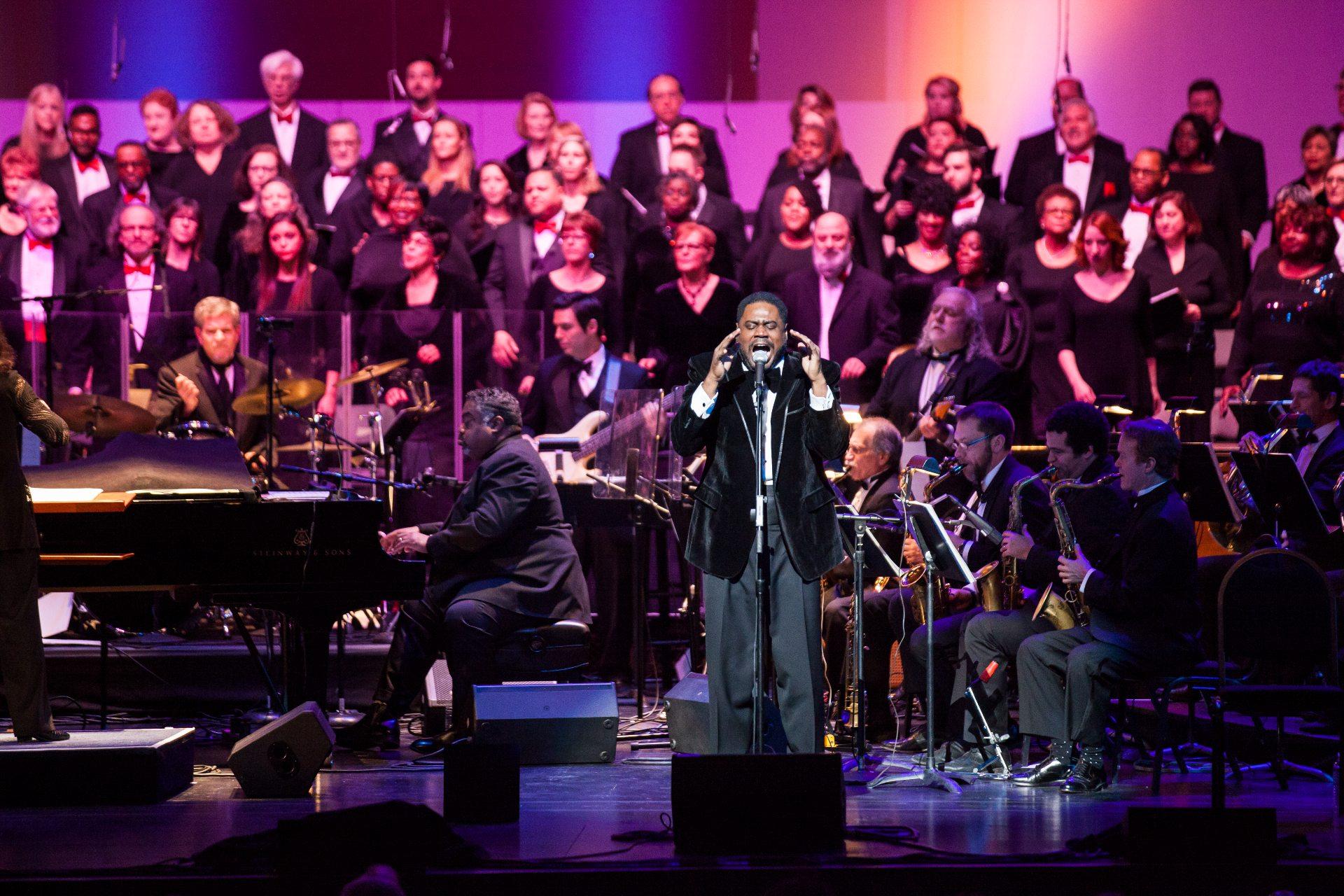 Rodrick Dixon performs with the choir. (Photo by Kristie Khas)
9. Pitch in
Volunteers can take part in the Elmhurst Great Western Prairie Workday, where you can help preserve and restore the site to its former beauty. Organizers advise wearing long sleeves and pants, a hat and sturdy shoes.
Details: 9 a.m.-noon Saturday at Elmhurst Great Western Prairie bench, Berkley Avenue and Prairie Path Lane, Elmhurst. Free / MAP
---
10. Listen
The Music Institute of Chicago's "Dr. Martin Luther King, Jr. Celebration Concert" features performances by students, faculty and alumni, as well as special guests. Program will also be livestreamed.
Details: 3-5 p.m. Sunday at the Music Institute of Chicago, 1490 Chicago Ave., Evanston. Free / MAP
---
11. Giggle
"Bachelor: The Unauthorized Musical Parody" spoofs the namesake reality romance TV show in a 90-minute production featuring romance, competitions and contestants who may or may not be in it for "the right reasons."
Details: 7 p.m. Thursday; 8 p.m. Friday; 2 and 8 p.m. Saturday; 2 p.m. Sunday with additional performances through Feb. 13 at the Apollo Theater, 2550 N. Lincoln Ave. $29 and up / MAP
---
12. Commemorate 
An Unapologetic Dream: A MLK Day Celebration features an artist discussion, poetry reading by Afro-Latina poet and activist Leslé Honore and film screenings of "Unapologetic" by filmmaker and director Ashley O'Shay and "The Black Archive Project: Chicago Uprisings of 2020" by local independent filmmakers and documentarian Resita Cox.
Details: 4-7 p.m. Monday at the Green Line Performing Arts Center, 329 E. Garfield Blvd. Free / MAP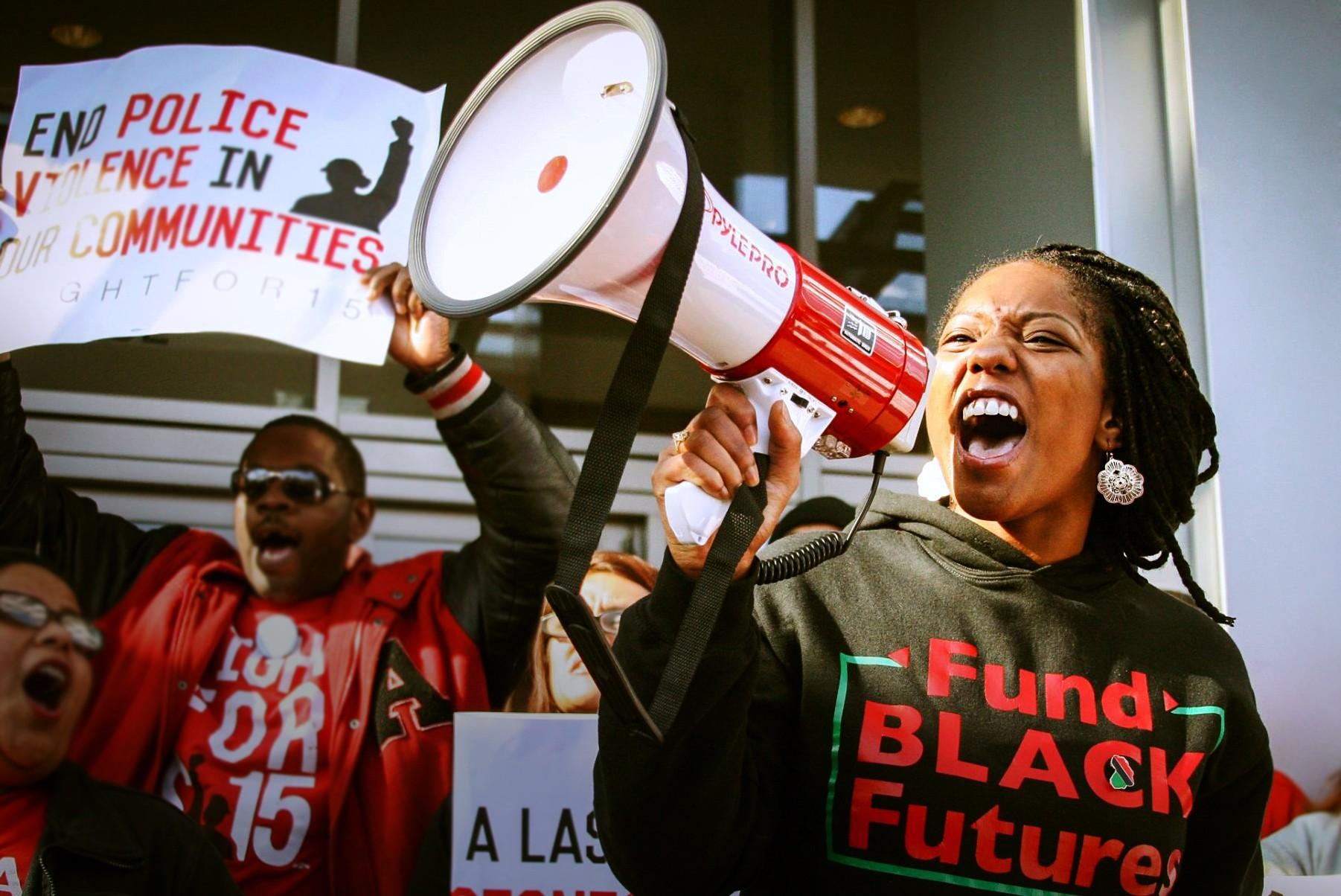 Film still from "Unapologetic." (Courtesy of Kartemquin Films)
Events listed are subject to change. We recommend double-checking times and locations before you head out the door. Want to share your upcoming events with us for consideration in a future roundup? Send us an email.
---