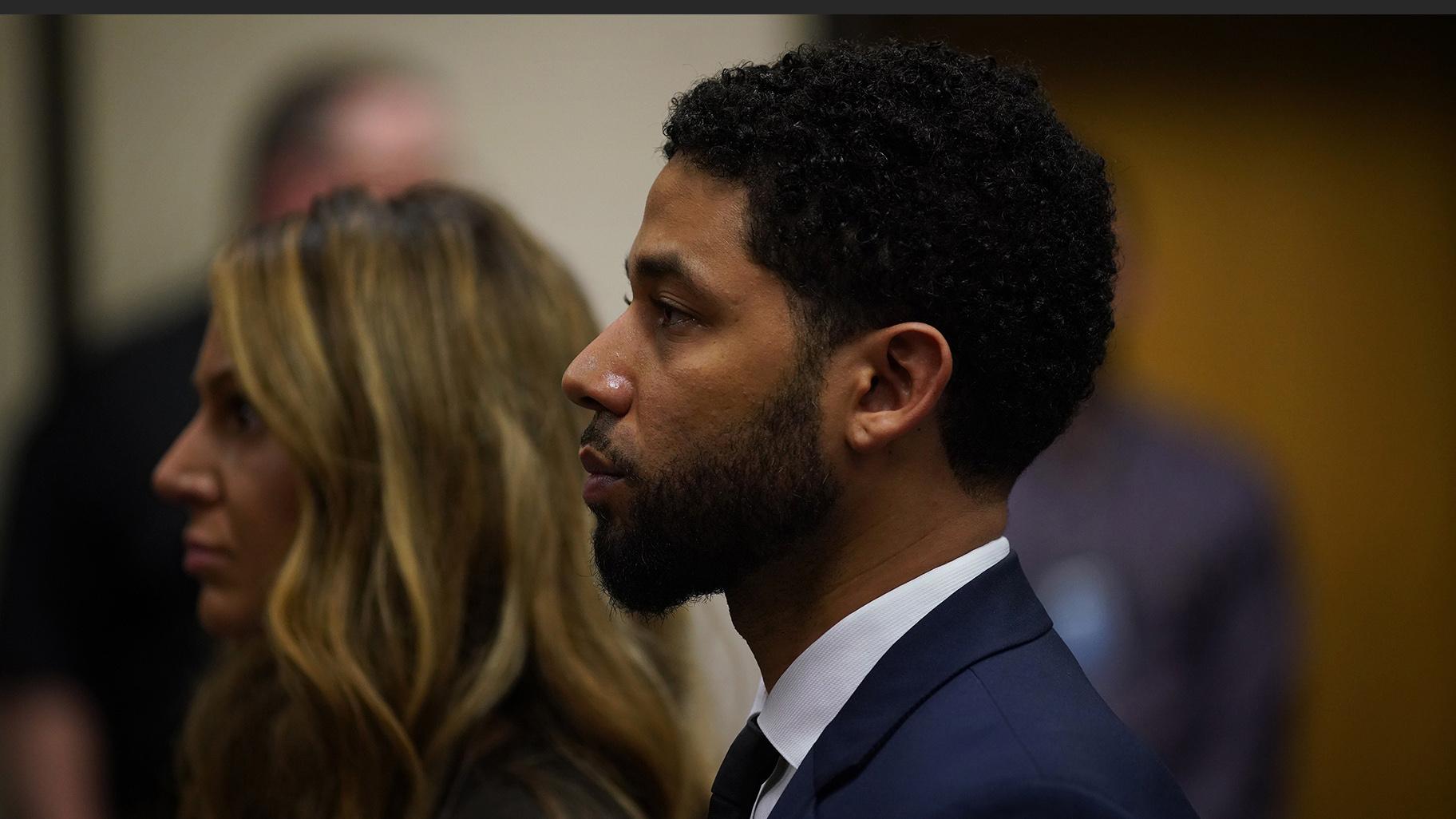 Jussie Smollett pleads not guilty at Leighton Criminal Court Building, Thursday, March 14, 2019. (E. Jason Wambsgans / Pool / Chicago Tribune)
Now that the criminal trial of Jussie Smollett has concluded, the special prosecutor who handled the case against the former "Empire" star is again asking a judge to release his report into how and why Cook County State's Attorney Kim Foxx and her office dismissed an initial set of charges against Smollett.
Special Prosecutor Dan Webb on Wednesday filed a motion seeking the public release of his summary report on both Smollett and Foxx's office, six days after a Cook County jury found Smollett guilty of five felony counts of disorderly conduct.
"The trial of Mr. Smollett being complete, it is now appropriate for the seal on the (Office of Special Prosecutor's) Summary Report to be lifted and for it to be publicly available," Webb wrote in the motion.
Webb is asking Judge Michael Toomin — who appointed Webb to investigate both Smollett's hate crime allegations as well as how and why Foxx's office dismissed an initial set of charges against the actor — to release a 60-page report that until now has been kept away from the public.
The special prosecutor published a brief report last year that highlighted the findings of that probe, including the discovery of "substantial abuses of discretion and operational failures" in the state's attorney's handling of the initial prosecution.
But Webb did not find evidence to warrant criminal charges against Foxx or anyone in her office.
Webb previously sought the release of this summary report during a hearing in August 2020. But Toomin rejected that request, finding the special prosecutor had not demonstrated a "particularized need" for its release as it contained protected grand jury materials and could affect Smollett's right to a fair trial.
But as Webb noted in his motion, "the public release of the OSP's Summary Report will not interfere with Mr. Smollett's right to a fair trial because the trial in that case has concluded and a verdict has been rendered."
Toomin will hear arguments during a hearing Monday.
Smollett was convicted last week on five of six disorderly conduct charges for lying to Chicago police about a 2019 hoax hate crime he orchestrated against himself. His defense attorney plans to appeal those convictions, and a sentencing date has not yet been scheduled.
Contact Matt Masterson: @ByMattMasterson | [email protected] | (773) 509-5431
---