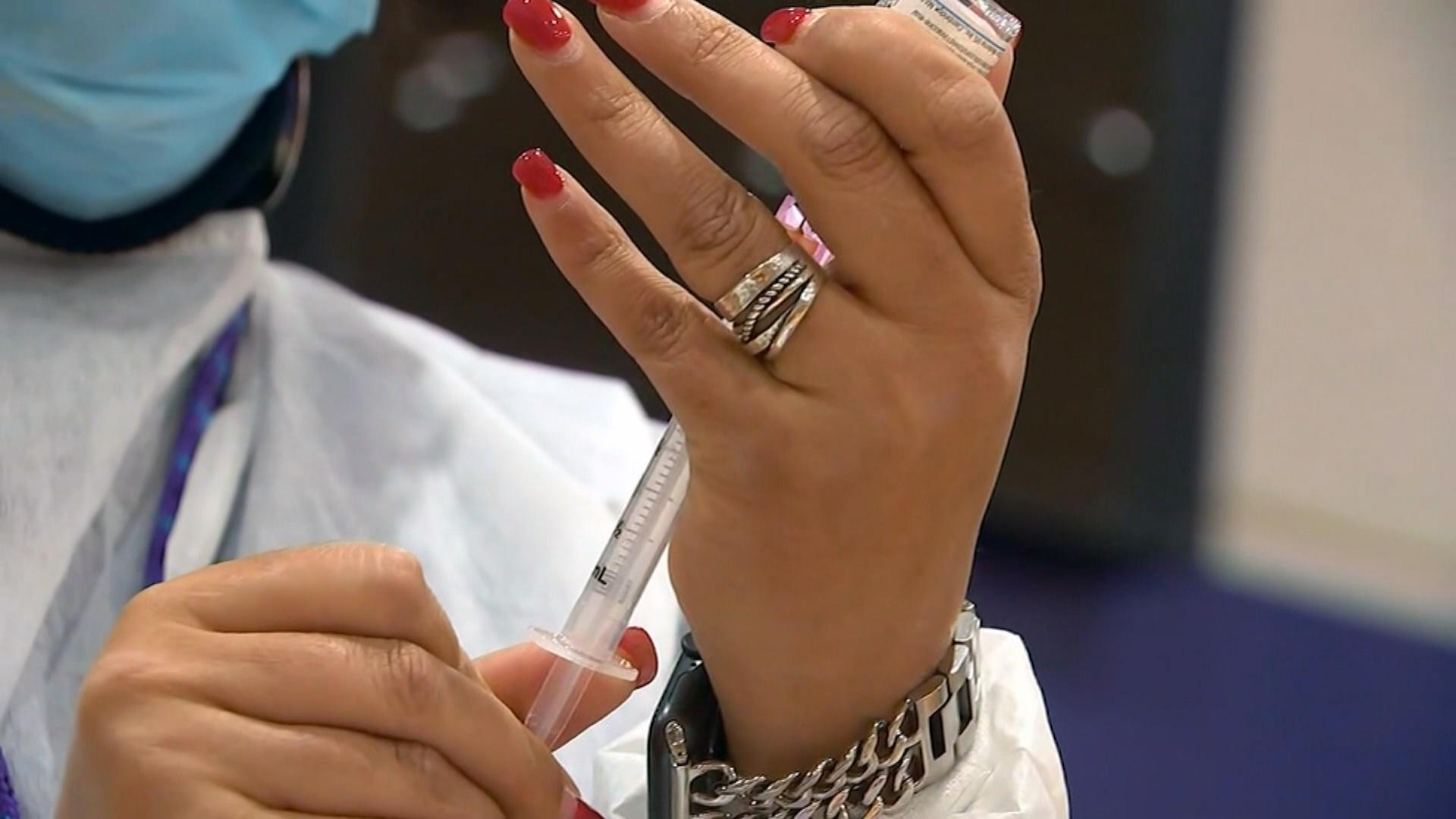 (WTTW News)
With the holiday season upon us and the emergence of a new COVID-19 variant, local religious leaders joined Cook County health officials to encourage residents to get vaccinated and booster shots if eligible.
"We're coming together with one simple message: the time to get your shot is now," said Dr. Claudia Fegan, chief medical officer of Cook County Health. "COVID-19 cases continue to rise, we have a new variant that's making its way across the globe, and in order for us to gather safely in celebration and worship, we must get vaccinated."
Multiple cases of the omicron variant have been reported in the United States since South African scientists identified the new version of the coronavirus last week.
"The omicron variant, as we know, is in the United States, and we should act as if it is in Illinois or Cook County already. It will undoubtedly arrive soon enough," said Dr. Rachel Rubin, co-lead of the Cook County Department of Public Health. "Variants like omicron are created in, carried around, and transferred to others predominantly by the unvaccinated."
COVID-19 vaccines have been approved for people ages 5 and up, and booster doses are recommended for people ages 18 and up six months after they've been fully vaccinated with either Pfizer or Moderna, or two months after a Johnson & Johnson vaccine.
More than 73% of suburban Cook County residents have received at least one dose of a COVID-19 vaccine, while just shy of 57% have been fully vaccinated, according to Cook County Department of Public Health data.
"Until we get to a much higher number of vaccinated individuals – not only countywide but within each community within the county – we are at risk of the spread of omicron or the next variant," Rubin said. "Vaccination, especially with a booster, protects almost all from getting a severe case of COVID-19 and potentially dying. This is likely to be borne out with the omicron variant as well."
While there are concerns about omicron, delta remains the dominant variant in Cook County and across the country, according to officials who urged unvaccinated individuals to avoid mingling.
"If you are unvaccinated, please do not plan on going to family or holiday gatherings. If you choose to be unvaccinated, we ask you to respect others by either getting the dose or staying away from most others if possible," Rubin said. "At the very least if you're unvaccinated, get tested three to four days before going to an event or gathering with those outside your household and test again either the day before or the day of the event."
She also encouraged people to wash their hands, wear masks, avoid crowds and maintain physical distancing when possible.
Local religious leaders from various faiths endorsed vaccination, including Rabbi Shoshanah Conover whose brother died from the virus over the summer.
"The great darkness of COVID has descended across this globe, yet in our hands we hold the light and fire of vaccines that can banish this darkness," she said. "I beg you if you have not been vaccinated, please, please get vaccinated. If you need a booster, please access a booster. … Let us banish the dark scourge of COVID with the light of vaccinations."
Cook County residents can get more information about the vaccines, including where to get them by visiting MyShotCookCounty.com or calling 833-308-1988.
Contact Kristen Thometz: @kristenthometz | (773) 509-5452 |  [email protected]
---