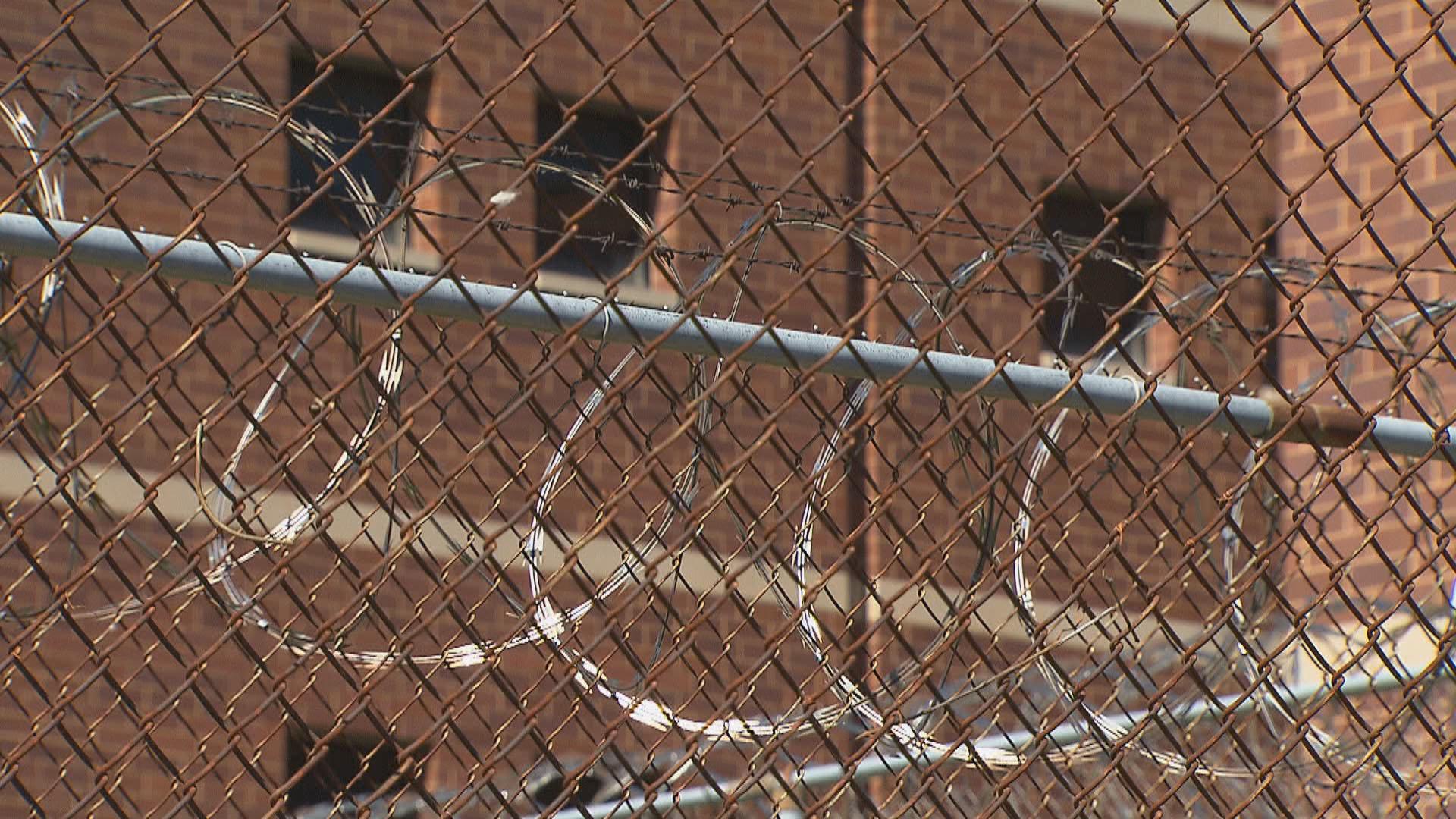 (WTTW News)
Within hours of fatally shooting an armored truck guard during a botched ATM robbery in West Chatham on Monday morning, two men "double crossed" and killed a pair of their accomplices in South Chicago, prosecutors alleged in court Thursday.
Deandre Jennings, 20, and Antwon Montgomery, 19, were each charged with several felonies including multiple counts of first-degree murder, attempted first-degree murder and attempted armed robbery stemming from their alleged crime spree that prosecutors said resembled something out of Hollywood.
"I know this is a complicated fact pattern," Assistant State's Attorney James Murphy said, "but in looking at the facts as alleged by the state, it's as if these two defendants tried to copy every armed robbery movie out there, right down to the double cross."
Both Jennings and Montgomery were ordered held without bail during a court hearing Thursday afternoon, three days after they allegedly killed 47-year-old armored truck guard LaShonda Hearts, critically wounded another guard and then later killed 27-year-old George Holmes and 21-year-old Naiqwon Harper.
The alleged crimes all occurred between 10:20 a.m. and 11:45 a.m. Monday at three separate robbery scenes on the South Side.
According to Murphy, Jennings and Montgomery were inside a home in the 8700 block of South Saginaw Avenue that morning, when Jennings was overheard by a witness saying he "had a lick lined up to hit an ATM," but they had to do it that morning.
A short time later, Holmes and Harper — who Murphy said were working with the defendants on this scheme — allegedly stole a dark-colored Lincoln, which the men planned to use as a getaway car during the robbery.
They allegedly drove to a Bank of America in the 200 block of West 83rd Street and parked nearby just as an armored truck carrying Hearts and two other male guards pulled up. Hearts and another guard opened a pair of ATMs there, removed cash containers, emptied the contents into their truck and refilled them with between $50,000 and $80,000, according to Murphy.
As one of the male guards was walking those containers back to the ATMs, Murphy said Jennings and Montgomery appeared, pointed guns at the guards and demanded the cash. Following a struggle over the money, Jennings, Montgomery and one of their co-offenders allegedly opened fire on the guards, fatally wounding Hearts and striking a male guard once in the chest.
Hearts was shot three times, once in the chest, once to her abdomen and suffered a graze wound to her chest. The second guard survived his gunshot wound.
The men fled the scene, but were unable to take either of the cash containers, Murphy said. Jennings and Montgomery then drove to a Boost Mobile store in the 6700 block of South Stony Island Avenue that they allegedly robbed just before 11 a.m., making off with cash and phones.
The two men then met up again with Harper and Holmes on South Saginaw, and the four got into another vehicle. While inside, Murphy said Jennings and Montgomery "for lack of a better term execute(d)" the two others.
Harper was shot once in the back of his neck, while Holmes was shot seven times.
Jennings and Montgomery then re-entered the home where they'd left from earlier that morning, and a witness overheard a discussion about hiding the multiple firearms they had in their possession, according to Murphy.
Jennings told one person at the home to call 911 and tell them someone had been killed outside. When police arrived, they found multiple boxes of Boost Mobile phones in the vehicle, while a search of the home uncovered a rifle and four handguns, according to Murphy, who said shell casings recovered from the Bank of America were matched to at least one of those weapons.
During Thursday's hearing, Judge Charles Beach said the alleged crimes "could only be called a brazen operation of multiple robberies, and as Mr. Murphy may refer to, multiple movies placed together."
The defendants are due back in court on Dec. 6.
Contact Matt Masterson: @ByMattMasterson | [email protected] | (773) 509-5431
---