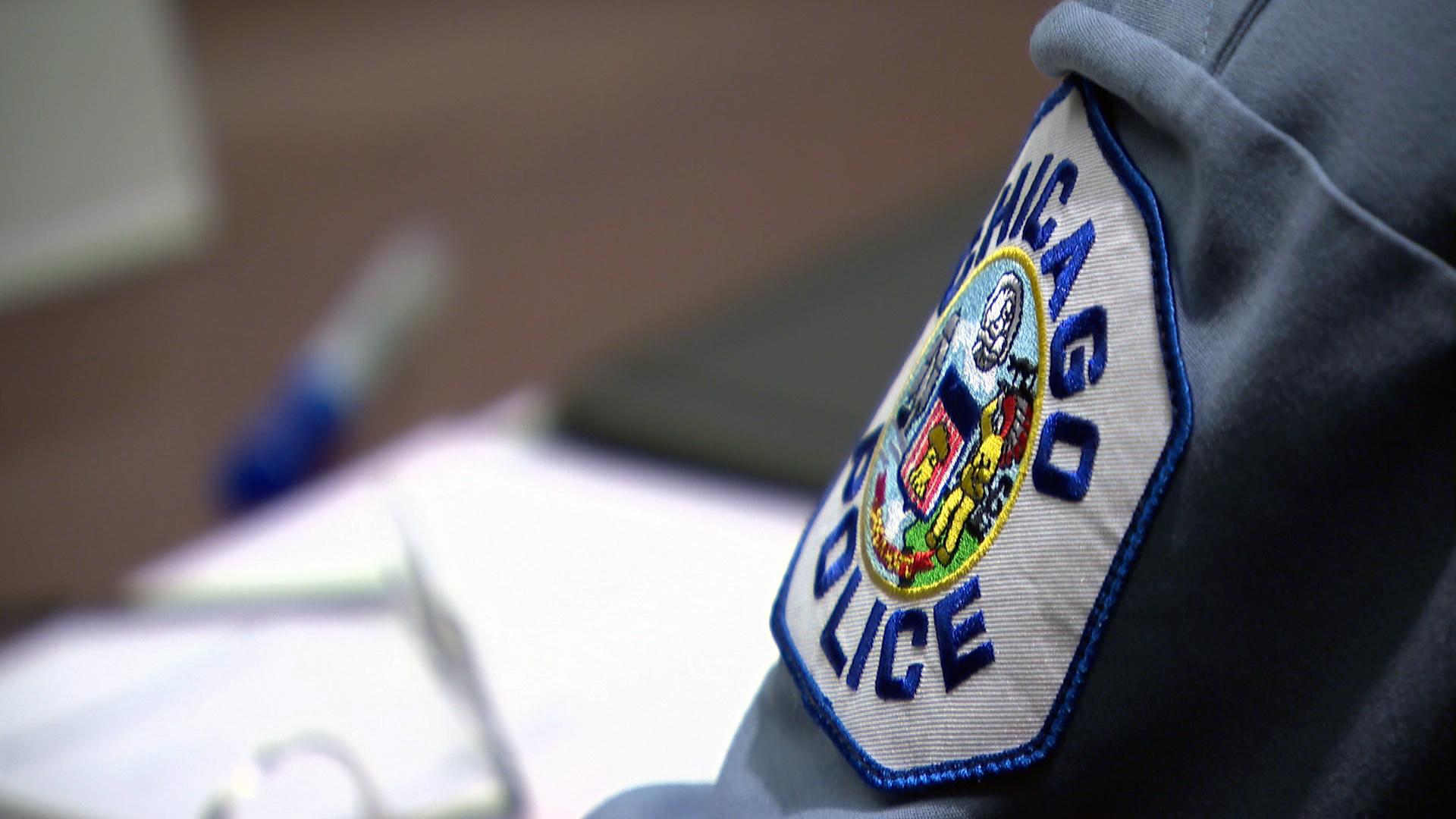 (WTTW News)
A Chicago police officer allegedly fatally shot her husband following a struggle over a gun inside the bedroom of their Far Northwest Side home this week.
Jacqueline Villasenor, 39, was charged with a single count of involuntary manslaughter stemming from the death Tuesday of her husband and fellow Chicago Police Department officer, 44-year-old German Villasenor. A Cook County judge set her bond at $50,000 during a hearing Friday morning.
According to Assistant State's Attorney James Murphy, the couple got into an argument around 7:10 p.m. Tuesday inside their home in the 8500 block of West Winona Street.
That argument was caused in part by a previous affair Jacqueline Villasenor had, according to Murphy. At some point, she threatened to shoot herself and grabbed a firearm inside the home.
German Villasenor attempted to stop her, and as the two struggled over the gun, one shot was fired, striking him in the left side of his chest, piercing his heart, according to Murphy. He was transported to Lutheran General Hospital, where he was pronounced dead.
The Villasenor's 16-year-old son told police he heard his parents arguing, followed by "several loud banging" noises, more arguing and then a single gunshot, Murphy said. When the son went into the bedroom, he saw his father lying face up on the ground as Jacqueline Villasenor performed CPR.
Both Jacqueline Villasenor and her son called 911. According to Murphy, Jacqueline Villasenor told one paramedic on scene that she and her husband had been arguing over a previous affair, and that the two of them "had a bad day."
While witnesses on scene said Jacqueline Villasenor smelled of alcohol, she allegedly refused to take a Breathalyzer test.
She also allegedly told the paramedic that she took a gun from her holster to shoot herself, and that during a struggle, the gun "went off." Murphy said both of Jacqueline Villasenor's hands tested positive for gunshot residue, as did one of German Villasenor's hands.
According to Murphy, an off-duty officer who arrived on scene after hearing about the shooting on his radio said he found Jacqueline Villasenor leaning against a dresser in her home, and when he asked if she was OK, she responded "No, but yes."
During this conversation, the officer said Jacqueline Villasenor was not crying and did not appear upset, Murphy said.
Involuntary manslaughter is a class 3 felony in Illinois, though it is upgraded to a class 2 felony in Villasenor's case because the victim was a family member. She faces between 3-14 years in prison if convicted, though she'd also be eligible for probation upon conviction.
Judge Susana Ortiz initially set Villasenor's bond at $100,000 during Friday's hearing, meaning she'd have to post 10% of that amount to be released from jail. When informed that her family had raised $5,000, Ortiz lowered Villasenor's bail down to $50,000.
She is due back in court Nov. 23.
Contact Matt Masterson: @ByMattMasterson | [email protected] | (773) 509-5431
---