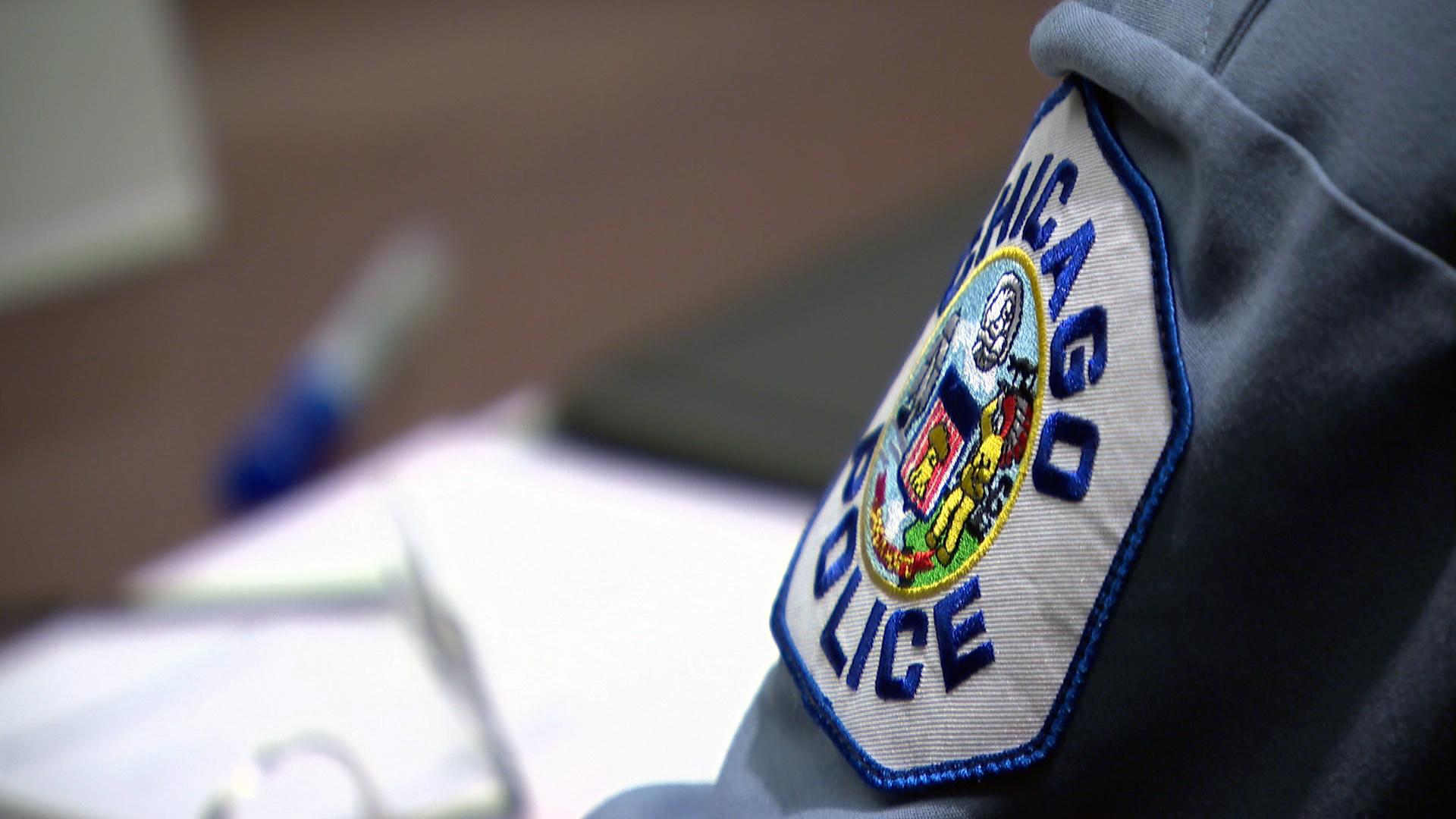 (WTTW News)
A Cook County judge won't throw out Chicago's COVID-19 vaccine mandate for city employees, but in a ruling Monday he has put a hold on a Dec. 31 deadline for members of the Chicago Police Department to get fully vaccinated.
In a six-page order filed Monday, Judge Raymond Mitchell granted part of a temporary restraining order sought by the Fraternal Order of Police Lodge 7 and other unions, meaning the city cannot terminate employees who fail to meet the end-of-year vaccination deadline, at least until the unions' grievances can go through an arbitration process with the city.
But Mitchell ruled that the city's vaccine mandate itself will remain in place, and allowed the city to keep disciplining members of the police union who refuse to disclose whether they have been vaccinated or get tested twice a week.
"The City's counsel suggested at oral argument that it might be possible to arbitrate the grievances before December 31, 2021, but that is a matter for the parties to resolve among themselves," Mitchell wrote in the order. "So, the only remedy left to protect the unions' right to meaningful arbitration is to stay compliance with the December 31 vaccination requirement until such time as the arbitration is complete."
Mayor Lori Lightfoot told reporters at an unrelated news conference that the police union was "0-8" in efforts to stop the vaccine mandate, and said she hoped more officers agreed to get vaccinated and report their status now that the mandate has been upheld by a Cook County judge and a federal judge, accusing union leaders of misleading officers about the likely fate of those court challenges.
At first, Lightfoot declined to discuss the ruling in detail, telling reporters that city attorneys were still reviewing the part of the order that halted the Dec. 31 deadline for all employees to be fully vaccinated or face discipline. But then Lightfoot pushed back on the judge's decision to order the city to continue negotating with the police union. Four negotiating sessions took place between Aug. 16 and Oct. 15, Lightfoot said.
"We can not afford to wait any longer to save people's lives, with all due respect," Lightfoot said, adding that the police union was so intransient that it took four years to craft a new labor agreement with city officials. That agreement was approved by the mayor and City Council in September.
After the city's Oct. 15 deadline for employees to report their vaccination status passed, FOP filed suit against the city, hoping to have the mandate overturned, while the city has filed its own lawsuit against the union, seeking to stop the union and its President John Catanzara from blocking the mandate with illegal threats of a strike or work stoppage.
Catanzara said the judge's ruling was a "small victory" for the rights of labor unions in a video posted on Facebook and YouTube.
"Today was a good day," Catanzara said. "Not a great day, but a good day."
During a hearing last week, FOP attorney Joel D'Alba said the grievance arbitration process could take months. He claimed the union has put forth "multi-layered" protection in lieu of vaccination, such as COVID-19 testing and masking being required when dealing with the public.
But city attorney Michael Warner argued that has nothing to do with the vaccination mandate itself.
"The medical and public health justification for vaccination is overwhelming," he told the judge.
Per the mandate, all city employees must either get fully vaccinated or submit to twice-a-week testing through the end of 2021. Employees must also disclose their vaccination status to the city, or risk being put into a no-pay status until they comply.
As of Friday, 30 members of the Chicago Police Department and 32 members of the Chicago Fire Department were in that no-pay status.
Ultimately, Mitchell said his order will "send these parties back to the bargaining table" and "promote labor peace" by pursuing remedies allowed under the Illinois Public Labor Relations Act.
"The city has it within its power," Mitchell wrote, "to avoid any burden, harm or inconvenience occasioned by this Order simply by pursuing accelerated arbitration."
Heather Cherone contributed to this report.
Contact Matt Masterson: @ByMattMasterson | [email protected] | (773) 509-5431
---