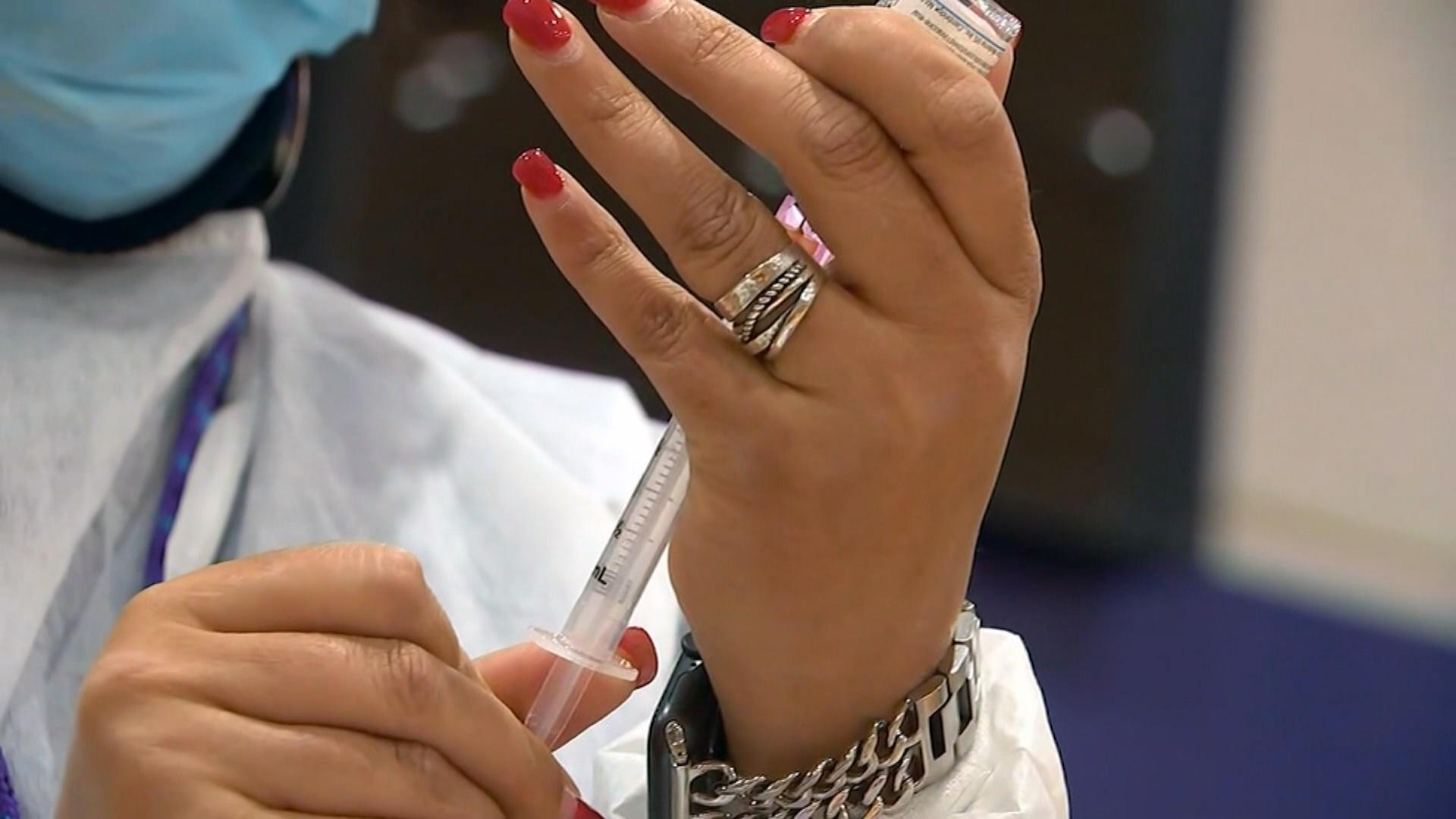 (WTTW News)
If federal officials authorize Pfizer's COVID-19 vaccine for children ages 5 to 11 as expected, Chicago will have plenty of the life-saving doses on hand to begin inoculating them as soon as possible, Chicago's top doctor said Tuesday.
While a limited supply of COVID-19 vaccines when they first became available for adults in December set off a mad scramble to get jabbed as the pandemic raged unabated during the winter months, that will not happen in Chicago if federal officials give doctors, nurses and pharmacists the green light to begin vaccinating children, said Dr. Allison Arwady, the commissioner of the Chicago Department of Public Health.
"This is not going to be the 'Hunger Games,'" Arwady told reporters Tuesday, detailing plans to get as many of the city's 210,448 children age 5 to 11 vaccinated as quickly as possible.
The city is poised to get nearly 100,000 doses of the Pfizer vaccine for kids during the first week after the vaccine is authorized, Arwady said. 
That includes hospitals, doctor's offices and pharmacies, she added. The doses for children are likely to be one-third the amount of the dose for those 12 and older and will be administered with smaller needles, officials said. Children, like adults, will need two doses of the vaccine three weeks apart, officials said.
Illinois health officials are expecting to get approximately 500,000 doses of the vaccine for children. Vaccinations are free and do not require insurance or proof of legal status. 
Representatives of the Chicago Department of Public Health will work with Chicago Public Schools officials to offer the vaccine at regional clinics, school-based health centers and school-based mobile events across the city, officials said.
School officials will encourage whole families to get vaccinated by sharing videos that feature students talking about the importance of vaccinations and plan to host clinics at Chicago Vocational Career Academy, Clark, Roosevelt and Richards high schools.
City officials are planning to offer vaccines to children starting on Nov. 15 at city-run events as well as the city's program that brings vaccinations directly to Chicagoans at their homes.
An online calendar details city vaccination events and Chicagoans can make an at-home appointment online or by calling 312-746-4835.
All 5-to-11-year-old children, as well as anyone 12 and over receiving their primary vaccination series, will be eligible for a $100 gift card for receiving their vaccine at an event run by city or school officials.
More information is available online at Chicago.gov/COVIDvax.
Contact Heather Cherone: @HeatherCherone | (773) 569-1863 | [email protected]
---