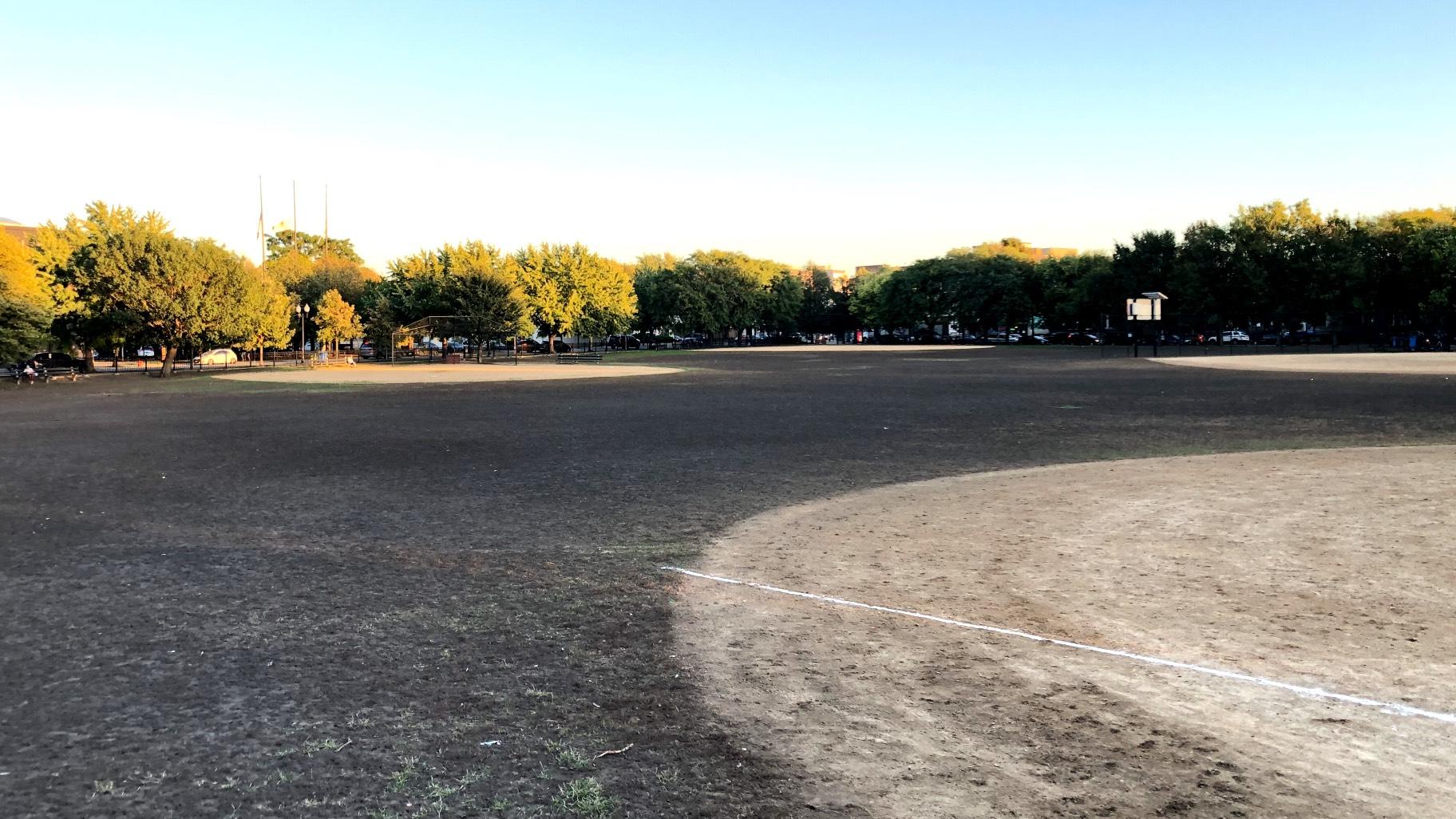 Grubs have laid waste to Welles Park, making it hard to tell where ball diamonds' infields end and outfields begin. (Patty Wetli / WTTW News)
The Chicago Park District is putting the beetle grubs that ate Welles Park on notice: time's up.
Treatment will begin Thursday morning to address the freak infestation at the Lincoln Square park, according to a Chicago Park District spokeswoman. In recent months, the grubs have laid waste to roughly one-third of Welles' 15 acres
A lesser plague of grubs similarly damaged a portion of nearby Winnemac Park, and a treatment schedule for Winnemac is being developed, the spokeswoman said.
The Park District did not provide details on the type of treatment being used.
The unexpected surfacing of thousands of grubs at Welles made for an unpleasant fall ball season at the park, particularly as they baked in the sun and decomposed. Now the bugs are threatening to derail spring sports as well.
According to an email sent to members of the Welles Park Parents Association, which schedules hundreds of baseball and softball games at Welles and Winnemac parks, the affected areas of both parks will be off limits to any sort of activity for months, and sports will be prohibited through July 2022.
"We are exploring every alternative possible to provide our families with as close to a 'normal' spring 2022 season as possible. However, at this time, we don't have all the answers," Ross Kerr, the association's president, said in the message. "We are working hard to come up with solutions."
The Park District is still looking into projections for spring, the spokeswoman said.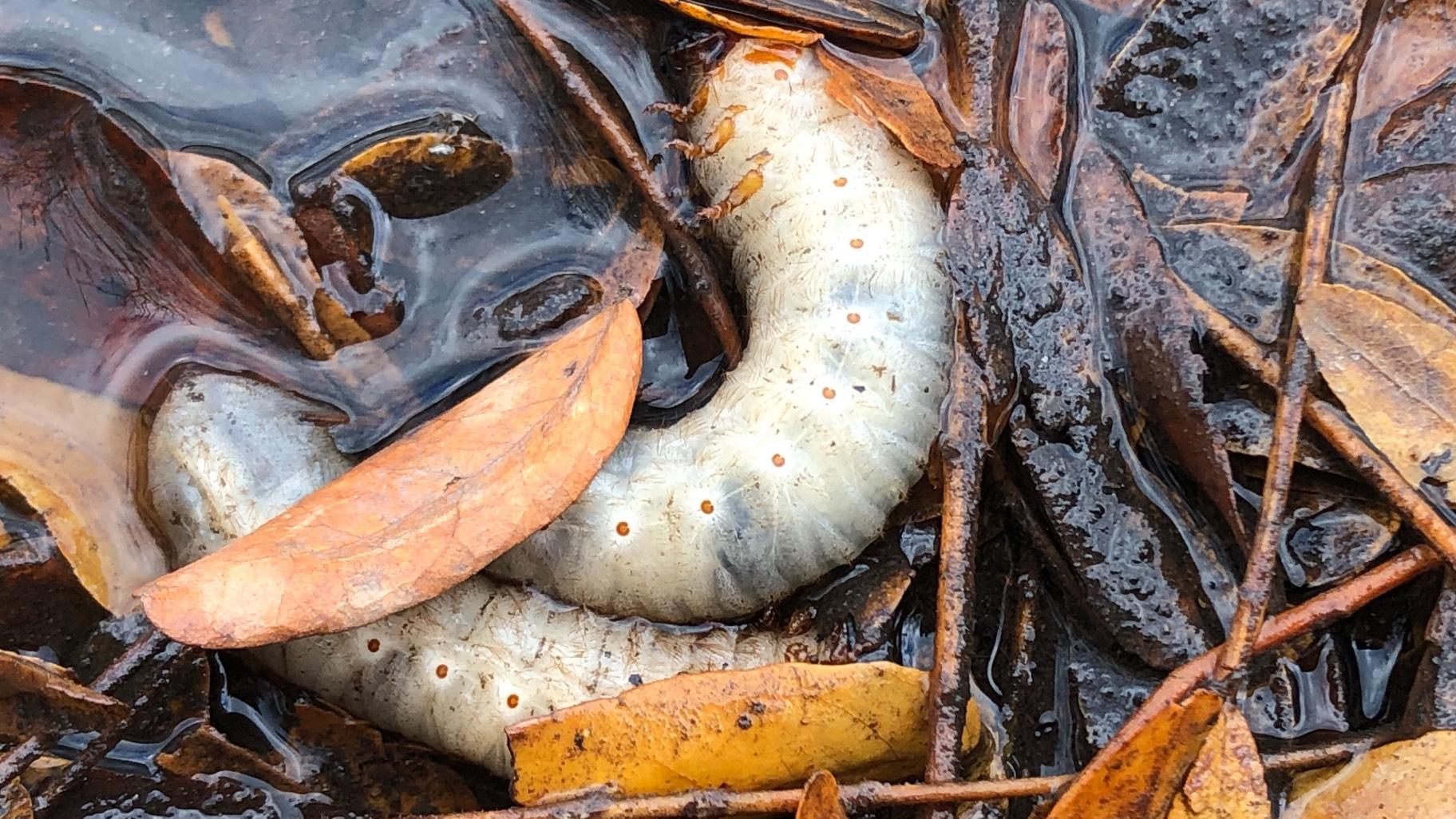 Beetle grubs continue to surface at Lincoln Square's Welles Park, where they've laid waste to several acres. (Patty Wetli / WTTW News)
Several species of beetles are commonly found in Chicago and lay their eggs in grassy areas and lawns every summer. The hatched larva (aka, grubs) typically burrow underground, feeding on grass roots, and emerge in the spring as adult beetles.
Scientists are mystified as to what led to a sudden population explosion of larva at Welles Park, how they came to destroy such a massive swath of grass, and why they emerged en masse this fall rather than remaining underground. (The grubs continue to surface, per a WTTW News visit to the park on Tuesday.)
"I don't recall ever seeing an area devastated as badly," said Christopher Deitrich, Illinois' official state entomologist. 
According to the Park District, an unusual weather pattern and drought have been suggested as the cause. 
Contact Patty Wetli: @pattywetli | (773) 509-5623 |  [email protected]
---