As the Chicago arts scene slowly begins to once again embrace in-person performances, one Rogers Park artist says sharing music virtually is an experience he's not quite ready to give up. We check in with harmonica and piano player, Corky Siegel. Siegel is a singer and songwriter known for creating a sound known as "Chamber Blues."
"Chamber Blues is the juxtaposition of Blues and Classical. It's a classical string quartet staying within the realm of Classical sounding music," Siegel said. "Then me, the Blues player playing Blues harmonica and sometimes Blues vocals; staying within the realm of Blues and not blending the two together."
It's a style he developed as a composer, after years of working in the music industry as a harmonica and piano player.
"I came out of the Blues in the '60s under the wing of Howlin' Wolf and Muddy Waters, and I had a gig every Thursday night at Pepper's Show Lounge, from 9 p.m. to 4 a.m., and all these players came and sat in with us, and spent the whole night with us every Thursday night," Siegel said. "This experience of Blues and Classical music was given to me. What there is in Chamber Blues is the compositions itself. and giving great honor to Classical music and great honor to Blues and not wanting to lose the characters of each, but having them work together. The secret is in the notes. How I write is one note at a time. It's a process of try this note, try that note. The music, what you are hearing is year and years of trial and error."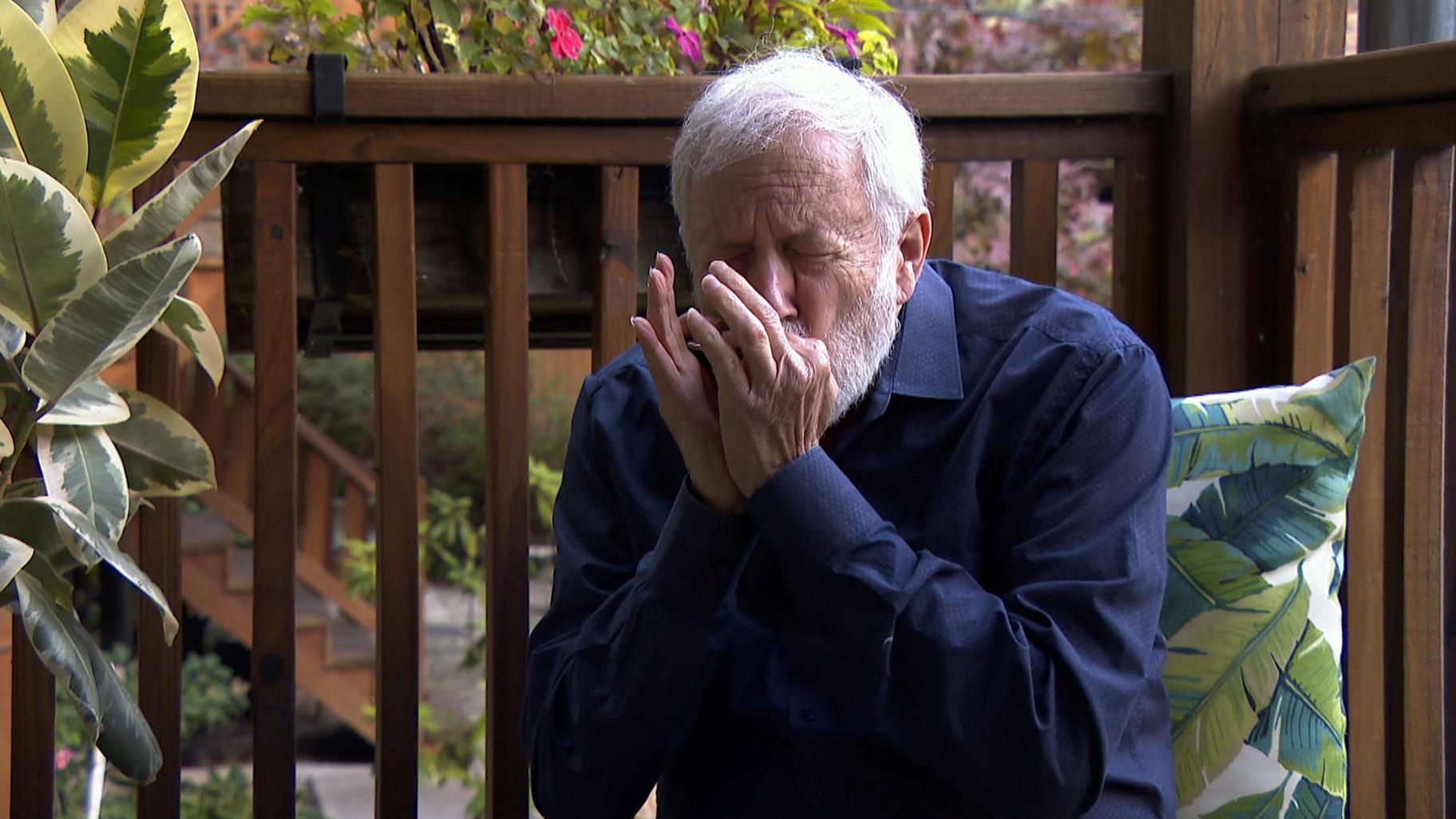 Harmonica and piano player Corky Siegel will feature guest performances in a virtual showcase 'Best of the Damnpandic' (WTTW News)
The culmination of that trial and error has been heard regularly throughout the pandemic in Siegel's ongoing virtual showcases. This weekend, he'll feature the best of those "Damnpandic" performances with a musical artist of different genres from around the world.
"I've always thought of music in a very spiritual sense. A strong connection with humanity and nature and I'm working within that. The video platform offers an exaggeration of that feeling even more," Siegel said. "In this format they can see everyone's faces in their own creative spaces, see their personalities shine through."
As for this unique marriage of classical and blues music, Siegel encourages people to take in a sound that they can't hear anywhere else.
"One time someone said, 'I'm a Classical purist, can you explain why I love Chamber Blues so much?' People love it. They don't necessarily understand it, but they love it."
Toronzo Cannon, Ernie Watts and Marcella Detroit are some of those guest artists featured in Friday's virtual concert. The "Best of the Damnpandic" starts at 7 p.m.
Tickets are available online through www.mandolin.com/events
Follow Angel Idowu on Twitter: @angelidowu3
Angel Idowu is the JCS Fund of the DuPage Foundation Arts Correspondent.
---