Green Bay Packers' quarterback Aaron Rodgers, last season's league MVP, took his record against the Chicago Bears to 21 wins and just five losses. Adding insult to injury, Rodgers riled up Bears' fans with an "I own you" jibe. Now rookie quarterback Justin Fields and the Bears have a Sunday date in Tampa Bay with seven-time Super Bowl winner Tom Brady and the Buccaneers.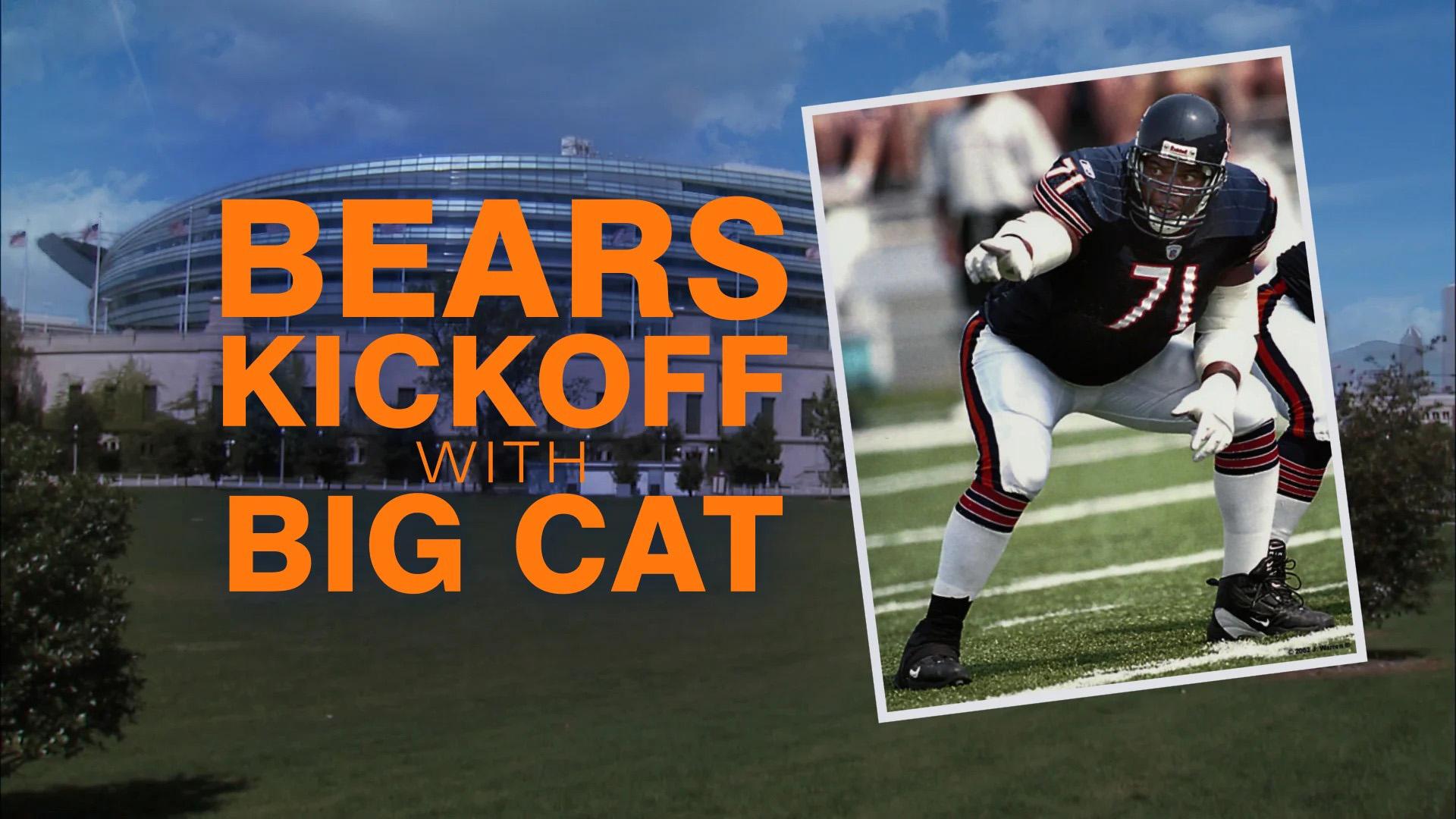 Former Bears offensive lineman James "Big Cat" Williams give us his take on Fields as starter and his three keys to the game against the Buccaneers. (WTTW News graphic)
1. The Bears started the way you knew they had to in order to have a chance against the Green Bay Packers. The Bears defense forced the Packers to punt on their opening drive and then offensively they had an eight play, 80-yard drive capped off with a Khalik Herbert one-yard touchdown run.
The offense had five drives in a row where they went one interception and four punts before getting themselves back into the game with another 80-yard drive late in the game to make the score 14-17.
Then Packers' quarterback Aaron Rodgers did Rodgers' stuff. A seven play, 75-yard drive with Rodgers scrambling for a six-yard touchdown run and proclaiming he "still owns" the Bears.
All that to say the Bears are going to need a good start against Tom Brady's Tampa Bay Buccaneers, but they are also going to need to find a way to sustain that momentum throughout the game.
2. Offensively the Bears must stay with the running game.
Over the past three weeks the run game has looked decent with 140 yards against the Packers on 26 carries, 143 yards against the Las Vegas Raiders on 37 carries and 188 yards against the Detroit Lions on 39 carries. But the Bucs are giving up under 60 yards a game rushing.
The Bucs are very stout up front with Ndamukong Sun, Vita Veah, William Gholston and Jason Pierre-Paul. The Bears cannot give up on running the ball even if it's not exactly looking its best early in the game.
3. Defensively they will have to tighten everything up.
Even with everyone healthy, stopping Brady and Bucs offense is a tall task. They will have to play their best game of this young season. This means everyone being in their proper gaps and not getting driven out of those gaps against the run.
Everyone in the secondary needs to communicate with each other and know their responsibilities — no blown assignments against the pass. And tackling is a must with running back Leonard Fournette coming out of the backfield and wide receivers Antonio Brown and Mike Evans and tight end O.J. Howard running around in the secondary. They all have the ability to turn short pass completions into long gains.
Prediction:
Bears 21 Bucs 31