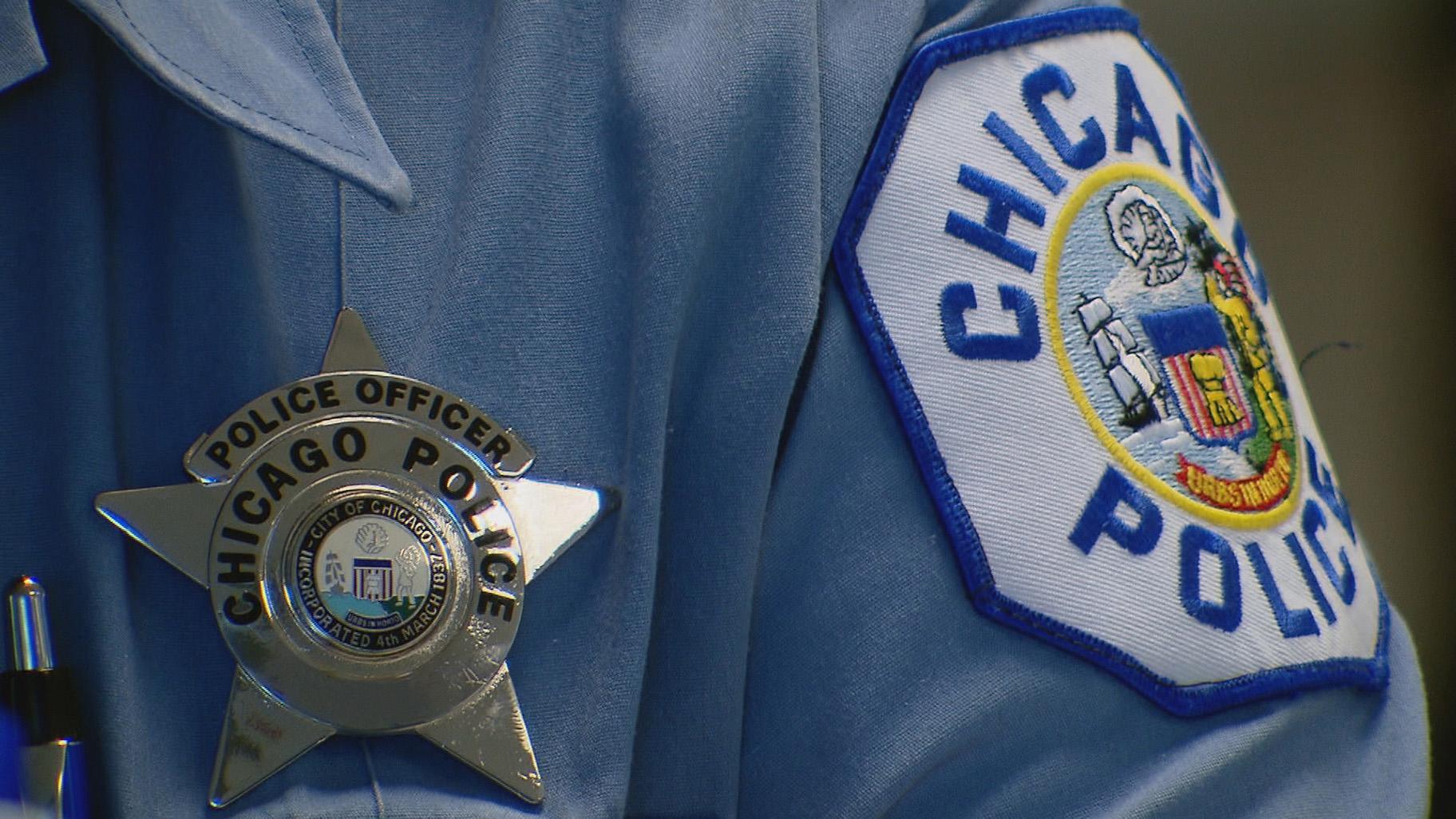 (WTTW News)
Minutes after he pulled a gun on a woman inside her own car, an Elgin man got into an altercation with Chicago police at a Near North Side beauty store and told an officer "You will die" before shooting him in the face, Cook County prosecutors alleged during a court hearing Tuesday.
Jovan McPherson, 23, was held without bail following his arrest on a host of felony charges including attempted murder, aggravated battery of a peace officer, unlawful use of weapon, armed kidnapping and aggravated unlawful restraint stemming from the Monday afternoon incident.
According to Assistant State's Attorney James Murphy, McPherson was riding as a passenger inside a car with a 21-year-old woman Monday as they drove from Elgin to downtown Chicago to run an errand.
During the drive, McPherson became "angry" after she took a phone call with the father of her child, and allegedly pulled a gun on the woman and pressed it into her side. He told her where to drive and threatened to kill her, according to Murphy, before he grabbed the steering wheel and forced the vehicle to exit the Kennedy Expressway and onto North Avenue.
The woman saw a strip mall off the exit with a Chicago police squad car parked in it, and pulled over there. She told McPherson she was going into a nearby Ulta Beauty store, and though he followed her inside, the woman was able to flag down an employee and ask for help, Murphy said.
That employee called 911, while a second employee went outside to notify the officers stationed in the squad car. McPherson became "more and more aggressive" and after he exited the store with one officer, he allegedly ripped the mask off that officer's face and placed him in a "bear hug."
McPherson eventually walked back to the woman's vehicle and sat down in the passenger seat, Murphy said, and as the officers were trying to diffuse the situation, he allegedly stated "I got a gun too."
According to Murphy, when one of the officers asked where it was, he responded "What, you want to fight?" He then allegedly added: "I'm not leaving, this is a good ass gun too b--ch."
A struggle ensued as the officers tried to get the gun away from McPherson, who stated "Y'all not gonna get this, I'm too strong for this s--t," according to Murphy. He then allegedly pointed the gun at one of the officers, who said he could see down the barrel of the weapon, and fired a shot into that officer's cheek.
McPherson allegedly fired a second shot that did not strike anyone and could be heard stating "You will die," Murphy said. Additional officers arrived on scene and they were able to get the gun away from McPherson and place him under arrest.
The entire incident was recorded on the officers' body-worn cameras, according to Murphy, who added that McPherson admitted to shooting the officer, claiming he only did so because they shot at him first.
But Murphy said no officers fired any shots at McPherson. The officer who was struck suffered a through-and-through injury to his right cheek and has since been released from the hospital.
An attorney representing McPherson during Tuesday's hearing argued that because there was a struggle over the gun, her client may not have intentionally fired the shots.
He is due back in court for a hearing on Nov. 9.
Contact Matt Masterson: @ByMattMasterson | [email protected] | (773) 509-5431
---