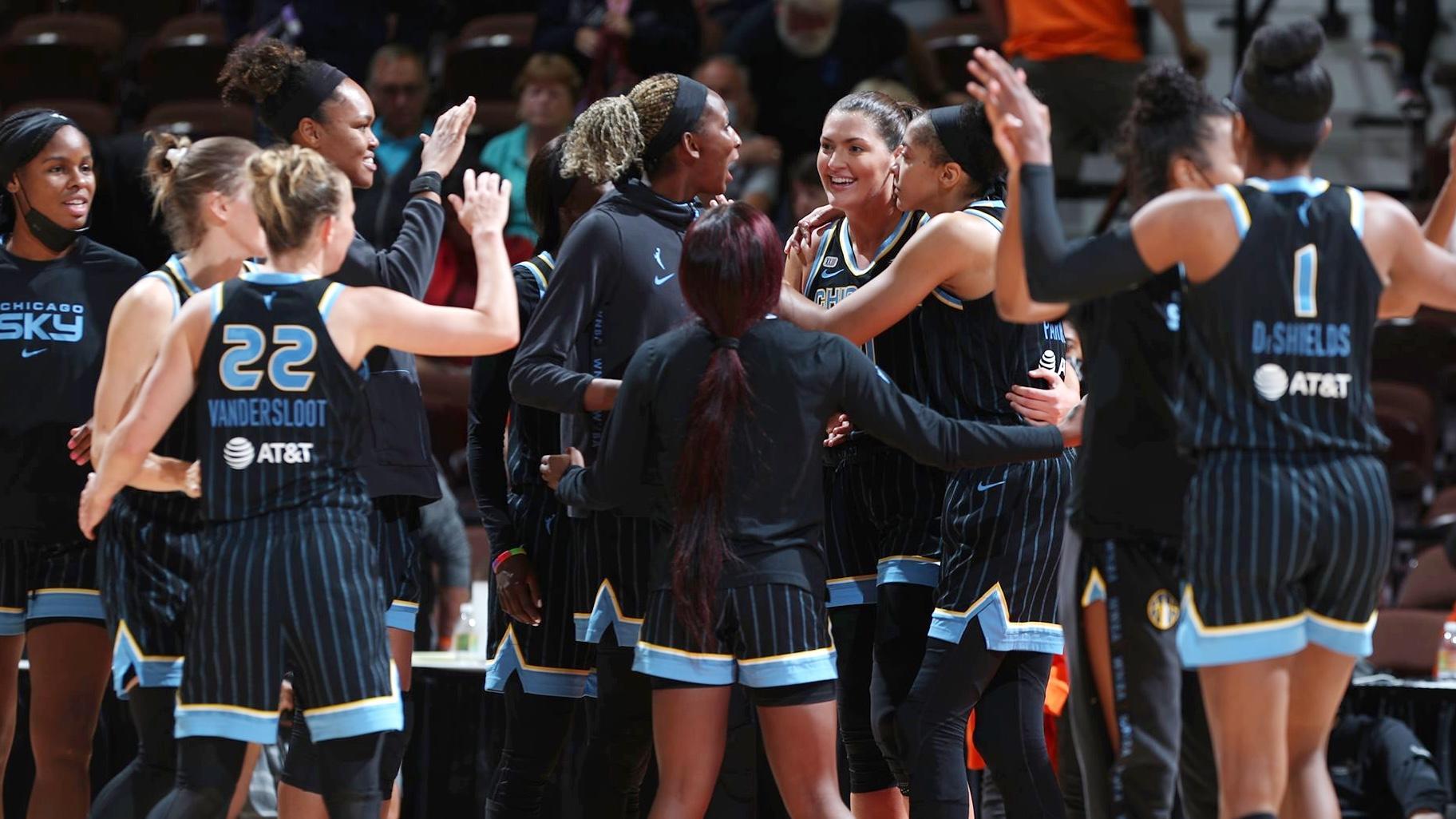 The Chicago Sky are the 2021 WNBA champs. (Chicago Sky / Facebook)
The owner of the WNBA world champion Chicago Sky paid a $5,000 fine to resolve charges brought by the Chicago Board of Ethics that he violated the city's Governmental Ethics Ordinance, officials announced Tuesday.
Records first published by the Chicago Tribune showed Sky owner Michael Alter emailed Chicago first lady Amy Eshleman to ask for Lightfoot's help convincing state lawmakers to grant the Sky a gambling license in December. Alter's email said he had already spoken to Lightfoot.
"As you know from our previous conversation, in the big gaming bill passed in [June] 2019, all the men's professional teams were (given) the right to buy a license," Alter wrote. "The [S]ky was not included."
The Chicago Board of Ethics determined that email constituted unregistered lobbying, and determined that Alter should have registered with the city and paid a $350 fee to lobby on behalf of the Sky. The team still does not have a gambling license.
The $5,000 fine is the maximum allowed under the city's law for a single violation of the code, which is designed to ensure that members of the public know who is urging Chicago's elected officials to take official actions.
A spokesperson for Alter did not immediately return a request for comment from WTTW News Tuesday morning.
In statement to WTTW News after the board levied the fine last month, Alter said he "strongly disagreed" with the Ethics Board's decision.
"I reached out to the mayor to ask her to vocalize her support to the state legislature to correct the state's egregious omission from the 2019 gaming law, which granted sports licenses for all the major sport's teams — except the Chicago Sky," Alter said. "The entire focus of my efforts was on the state legislature — which is why I registered as a lobbyist with the state.  At no time did I seek to influence or affect any city law, policy, administrative action or any other matter regarding the City of Chicago; moreover, the mayor has no authority over the state legislature."
At Alter's request, Lightfoot helped convince WNBA superstar Candace Parker, who played high school basketball at Naperville Central, to join the Sky. 
Lightfoot, an avid basketball fan, attended several Sky games during the playoffs and regular season, and is set to celebrate the team's championship with a parade and rally Tuesday.
Contact Heather Cherone: @HeatherCherone | (773) 569-1863 | [email protected]
---