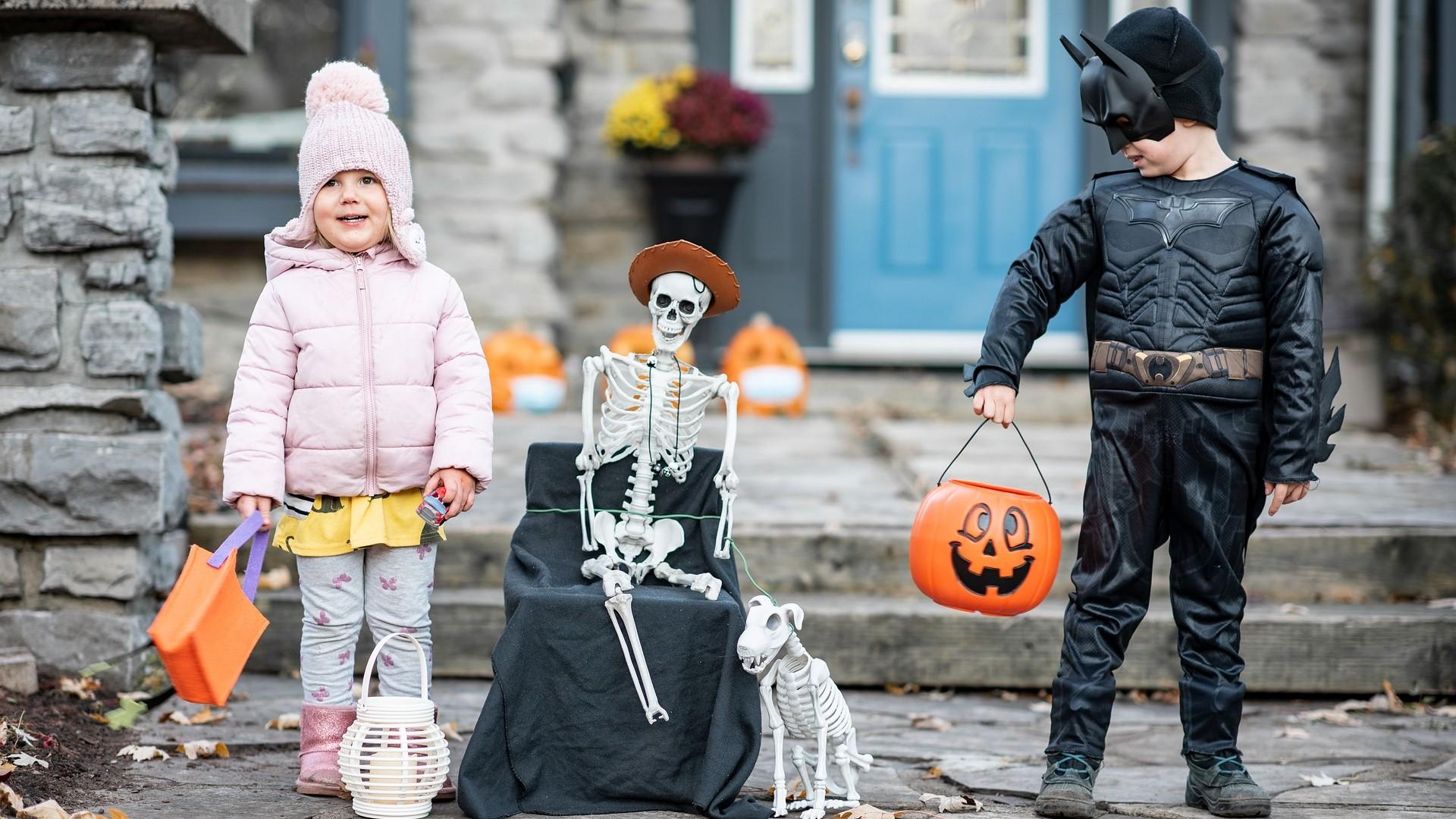 (Ana Krach / Pixabay)
With Halloween and Día de los Muertos fast approaching, state health officials released guidelines Friday to help people safely celebrate common fall traditions, like trick-or-treating and visits to pumpkin patches.
"Although we're still in the pandemic, this Halloween and fall festivities season will look a little different than last year thanks to the safe and effective COVID-19 vaccines that are readily available," said Illinois Department of Public Health Director Dr. Ngozi Ezike in a statement. "However, we must still take precautions as not everyone is vaccinated and a vaccine for children younger than 12 years old is not yet available."
While getting vaccinated offers the best protection from infection, according to Ezike, she urged people to take a "layered approach by wearing a mask indoors and limiting/avoiding settings where physical distancing is not possible to help stop the spread of the virus."
Planning on dressing up as Spiderman, the Black Panther or one of the brightly colored "Among Us" characters? Don't count on your costume mask protecting you from viruses, according to officials who advise against wearing a costume mask as a substitute for a well-fitting mask. And don't wear a costume mask over a cloth mask – that can be dangerous and make it harder to breathe, according to IDPH.
Masks are still required in indoors public places, but officials advise wearing them in private settings as well, like Halloween parties, where physical distancing is challenging.
Large gatherings increase the risk of COVID-19 transmission compared to smaller ones, according to officials, who say outdoor parties are safer than indoors. But if you're going to be indoors, open doors and windows to increase air flow.
Trick-or-treating outdoors in small groups is best, according to officials, who advise those passing out goodies to wear a mask and open doors and windows as much as possible to improve ventilation. Both trick-or-treaters and people passing out candy should wash their hands.
Don't feel comfortable going door-to-door trick-or-treating, but still want to do something festive? Try a modified version by setting up tables outdoors with individually wrapped treats or an outdoor costume parade.
If you're looking for a fright this season, opt for an open-air haunted house rather than an enclosed one as the former is safer, according to IDPH. Alternatives include haunted woods and haunted walks.
Picking a pumpkin is a classic fall activity. If you plan to go to a pumpkin patch, orchard or festival, officials advise visiting at off times, wear a mask and stay away from crowded areas.
Those looking to honor deceased loved ones for Día de los Muertos should opt for outdoor events and activities, which are safer than indoors, according to officials. If gathering indoors, practice physical distancing as much as possible and open windows to increase air flow. Another way to commemorate the dead is to exchange family recipes with family and neighbors, according to IDPH.
Anyone who has symptoms of COVID-19 or has been exposed to the virus should not participate in any Halloween or fall events, according to officials.
Contact Kristen Thometz: @kristenthometz | (773) 509-5452 |  [email protected]
---