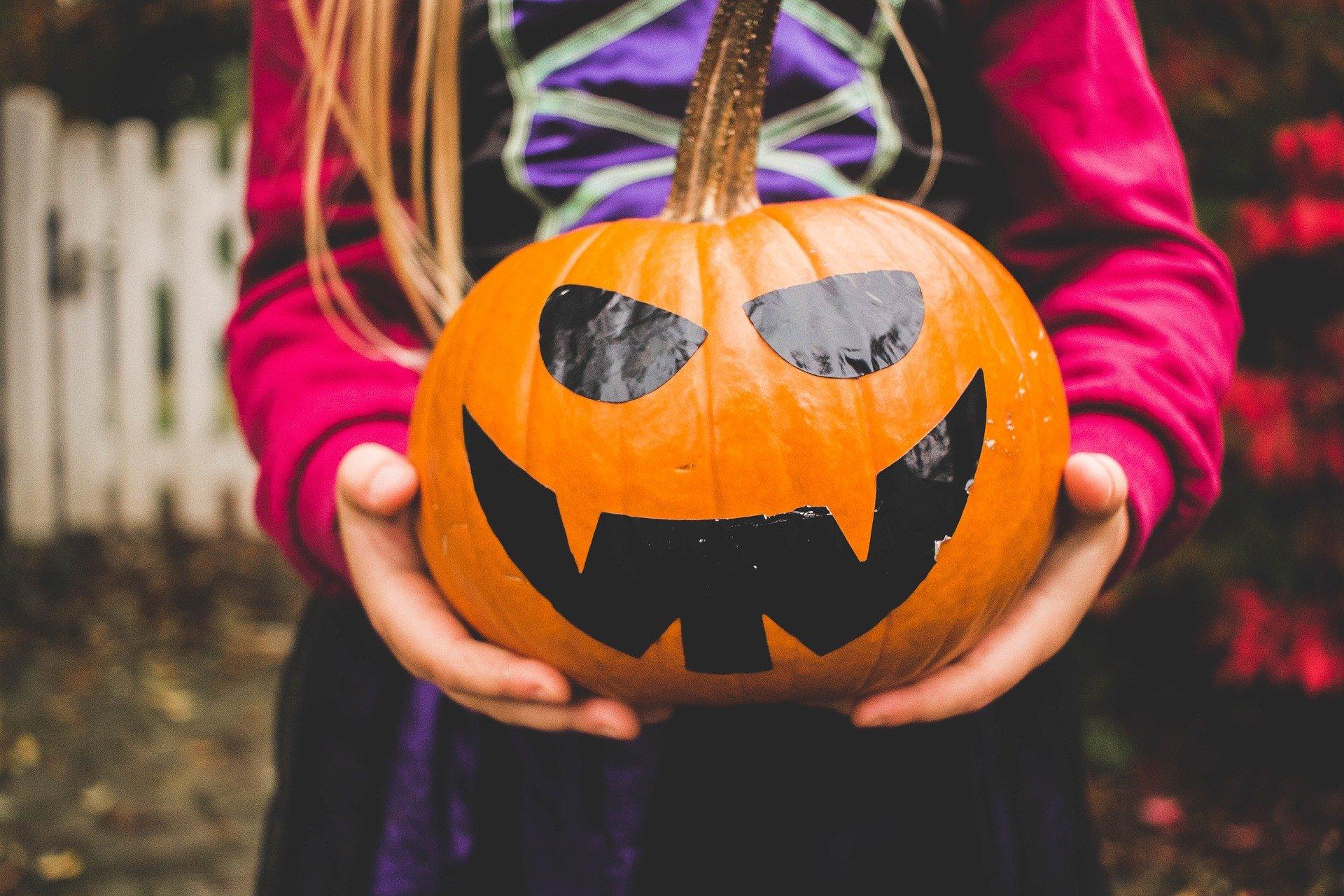 (Pexels / Pixabay)
Halloween in 2020 — with all those candy-seeking trick-or-treaters marching up and down the block — might not look like it has in years past.
And it shouldn't, says Dr. Julie Holland, because "it's really hard to safely trick-or-treat." 
Holland, the vice president of pediatric primary care for the Chicagoland Children's Health Alliance, says it's just not a safe behavior this year. "If you're a child, you're walking up to multiple houses and standing in front of people you don't interact with who may or may not be sick and (children) may be exposed to lots of people who may or may not be masked," she said.
Those passing out candy to trick-or-treaters also put themselves at risk, says Holland. "Kids come in big groups and yell 'Trick or treat,' at you and they may or may not be masked, and you might be exposed to a lot of respiratory droplets," she said.
Traditional trick-or-treating is considered a higher-risk activity for spreading viruses, including COVID-19, according to the Centers for Disease Control and Prevention, which released guidance Tuesday about the potential risks associated with fall and winter holidays.
"It has been shown that holidays are typically associated with spikes in COVID activity in the community, and so providing some guidance is very important as a risk-mitigation strategy," said Dr. Larry Kociolek, an infectious disease specialist at Ann & Robert H. Lurie Children's Hospital of Chicago. "Health departments realize that families have the option to celebrate safely, and that celebrating as they'd normally have done — versus not celebrating at all — are not the only options."
While the top public health agency has come under fire for changing guidelines and positions amid accusations of bowing to political pressure, Holland says the latest guidelines are reasonable and she'd recommend them.
"I think the best thing to say to families is when you look at these guidelines, they reflect the general medical knowledge about what keeps you safe from COVID," she said. "I think, in general, these are quite good."
Both Kociolek and Holland say the CDC's guidance is helpful because it provides specific examples of activities and the risks associated with them.
"I thought (the CDC) showed some creativity on giving suggestions of things (people) can do," said Holland.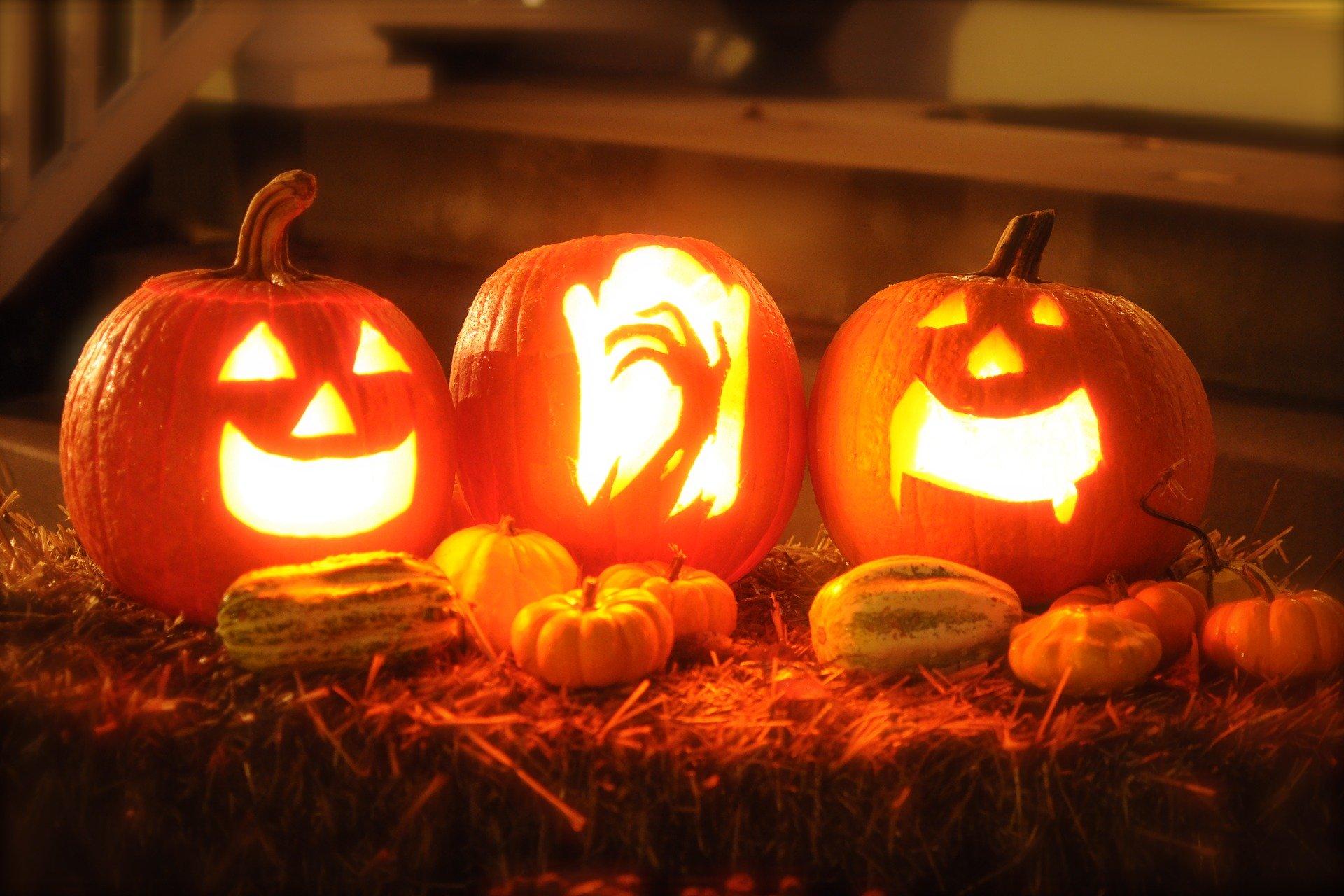 Consider the agency's recommendations for Halloween: Lower-risk activities include carving pumpkins with household family members, decorating and having a virtual Halloween costume contest. Visiting pumpkin patches or orchards and attending a socially distanced and masked outdoor costume party are deemed moderate-risk activities by the CDC. Traditional trick-or-treating, trunk-or-treating, indoor haunted houses and hayrides with strangers are all considered by the agency as higher-risk activities.
"Parents very much want to allow their children to have as much of a normal childhood as possible during this pandemic and maintaining holiday celebrations is part of that," said Kociolek.
Families looking to celebrate with others should find those interested in similar activities, says Kociolek. If you think trick-or-treating is too risky but want to carve pumpkins, find family and friends who want to do so as well.
He also advised people to remain flexible. "COVID has forced us to have to approach every decision in our lives with a significant amount of flexibility," he said. "Whether it's going to school, participating in sports or planning vacations, changes in COVID activity or personal exposure to those who are infected may result in having to promptly change plans at the last minute."
Planning on dressing up as Superman or the Pink Power Ranger? Don't count on your costume mask protecting you from viruses, says the CDC, which advises against wearing a costume mask as a substitute for a cloth mask unless it is made of two or more layers of fabric that covers the mouth and nose and fits snuggly around your face. And don't wear a costume mask over a cloth mask – that can be dangerous and make it hard to breathe, according to the CDC.
Instead, make a Halloween-themed cloth mask using cloth in a festive pattern or decorate a surgical mask, says Holland.
"What we need to do for COVID today, we need to do on the day of Halloween. We need to keep all the other protections in line and follow (public health) guidelines" of washing hands frequently, social distancing and wearing a mask the covers the mouth and nose, she said.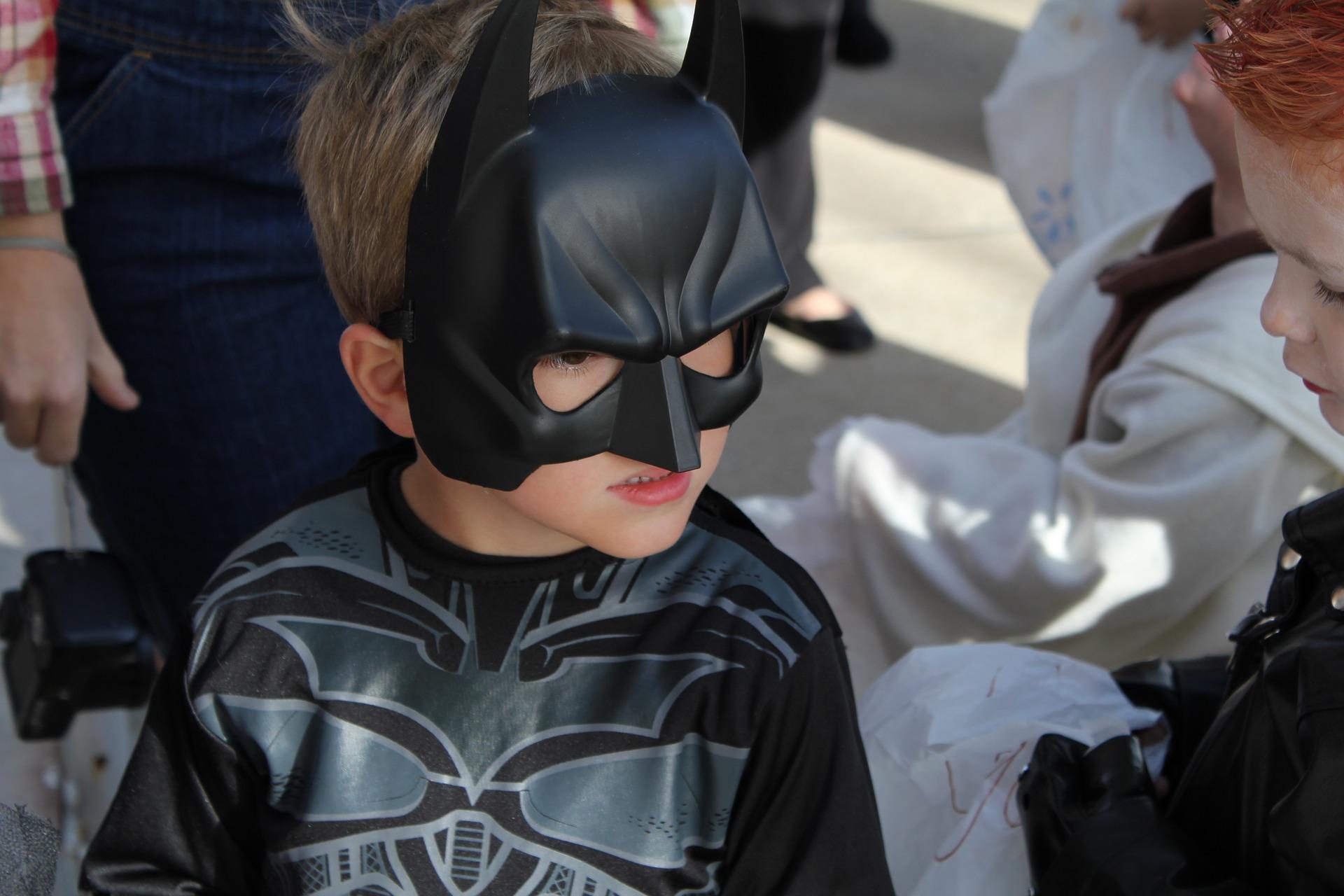 No Halloween costume would be complete this year without a cloth face mask to help prevent the spread of the coronavirus. (April Bryant / Pixabay)
The CDC guidelines also stress the importance of knowing how the virus is spreading in your community when planning holiday activities and travel.
"If your community is designated as a higher-risk community based on the amount of COVID activity, then choosing lower-risk activities would be particularly important under those conditions," said Kociolek. "The Chicago and Illinois departments of public health provide data about the level of COVID activity in your ZIP code on an ongoing basis, so families are able to access those publicly and see how their local communities compare to the rest of the state." (Find those pages here for Chicago and here for Illinois.)
The guidance is meant to "supplement—not replace—any state, local, territorial, or tribal health and safety laws, rules, and regulations with which holiday gatherings must comply," according to the CDC.
A spokesperson for the Illinois Department of Public Health said Wednesday the agency is working on holiday guidance, which it hopes to release soon. On Tuesday, Chicago Department of Public Health Commissioner Dr. Allison Arwady said the city agency would be providing guidance at a later date.
"We are not canceling Halloween, but we do expect to see a different type of Halloween celebrations than we've seen in prior years," said Arwady, who encouraged families with children to begin talking about ways to keep the excitement of Halloween alive without putting anyone at risk of contracting the virus.
She also expressed concern about adults engaging in high-risk activities this Halloween. "I'm more worried about the adults than the children to be perfectly honest. I am worried about the potential for large, indoor gatherings, and I'm worried about people again letting their guard down because of Halloween."
For more information about the CDC's guidance, visit the agency's website.
Contact Kristen Thometz: @kristenthometz | (773) 509-5452 |  [email protected]
---