Alexis Long has a passion for baking, and the nonprofit Gateway to Learning's culinary program is helping Long work toward her goal of turning her hobby into a career.
"To be a French pastry chef and maybe move up to cakes," Long said.
Gateway provides life skills and workforce training to adults with "intellectual challenges and developmental disabilities." One of the organization's sweetest offerings is Dorothy's Sweet Shoppe, a bakery located at 4925 Lincoln Ave.
"I bake the cookies, the kolackies. ... I wipe the tables, sweep the floor," said Billy Kocol, a Gateway participant.
The organization's participants help keep the shop running from baking the kolackies and potato chip cookies to taking customer's orders and cashing them out. Dorothy's recently expanded its hours to include Saturdays, and it hired some of its participants to work that day.
"The intent is to, even for the trainees that are in Dorothy's Sweet Shoppe, to have that hands-on experience so that they can go apply to other bakeries, other food establishments in the Chicagoland area," said Kathryn Lavin, executive director of Gateway to Learning.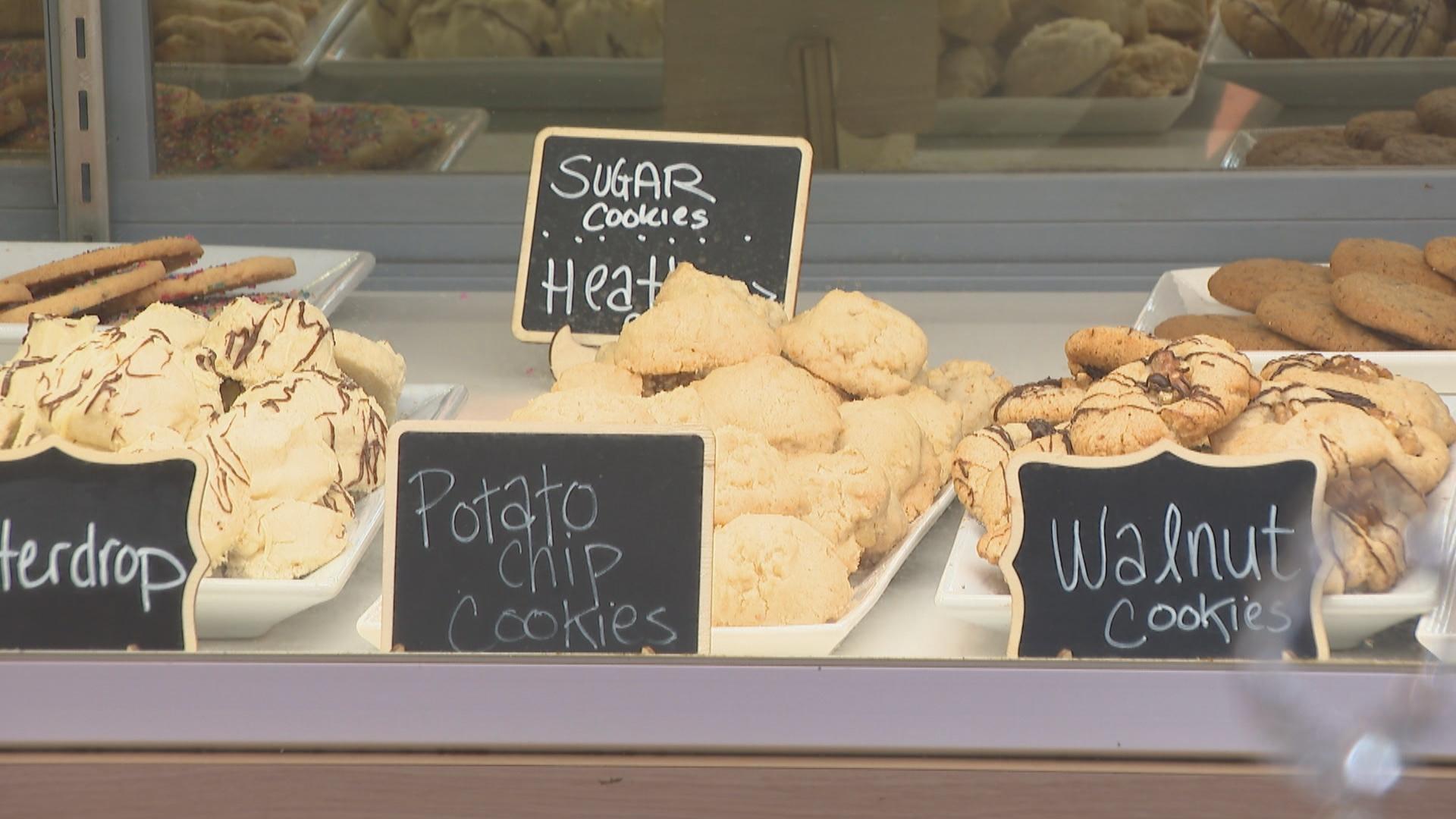 (WTTW News)
Diane Limas says the impact Gateway and Dorothy's Sweet Shoppe have had on her brother Billy Kocol has been profound.
"He gets up in the morning. He has his breakfast. He takes his sandwich, and he walks to work every day, that's how he feels. He feels like he's doing the same thing his dad did every morning," Limas said.
Alexis Long's dad, Jim, says Dorothy's has helped his daughter build both culinary and life skills.
"One of the neat things about working in the cafe is the development of social skills, working with money where some things that have always been a little difficult for Alexis, but she's developed great confidence," Jim said.
Dorothy's Sweet Shoppe has been around since 1986 (originally as Dorothy's Can-Do Cafe), but this fall the bakery revamped its storefront — flipping the color scheme from orange to pastels and replacing old countertops and display cases with those donated by local bakery Vanille Pâtisserie.
"We had closed stores due to the pandemic and we were sitting on a bunch of custom equipment and I didn't want it just to go anywhere or sit in storage, or sell it just to anybody," said Sophie Evanoff, president of Vanille.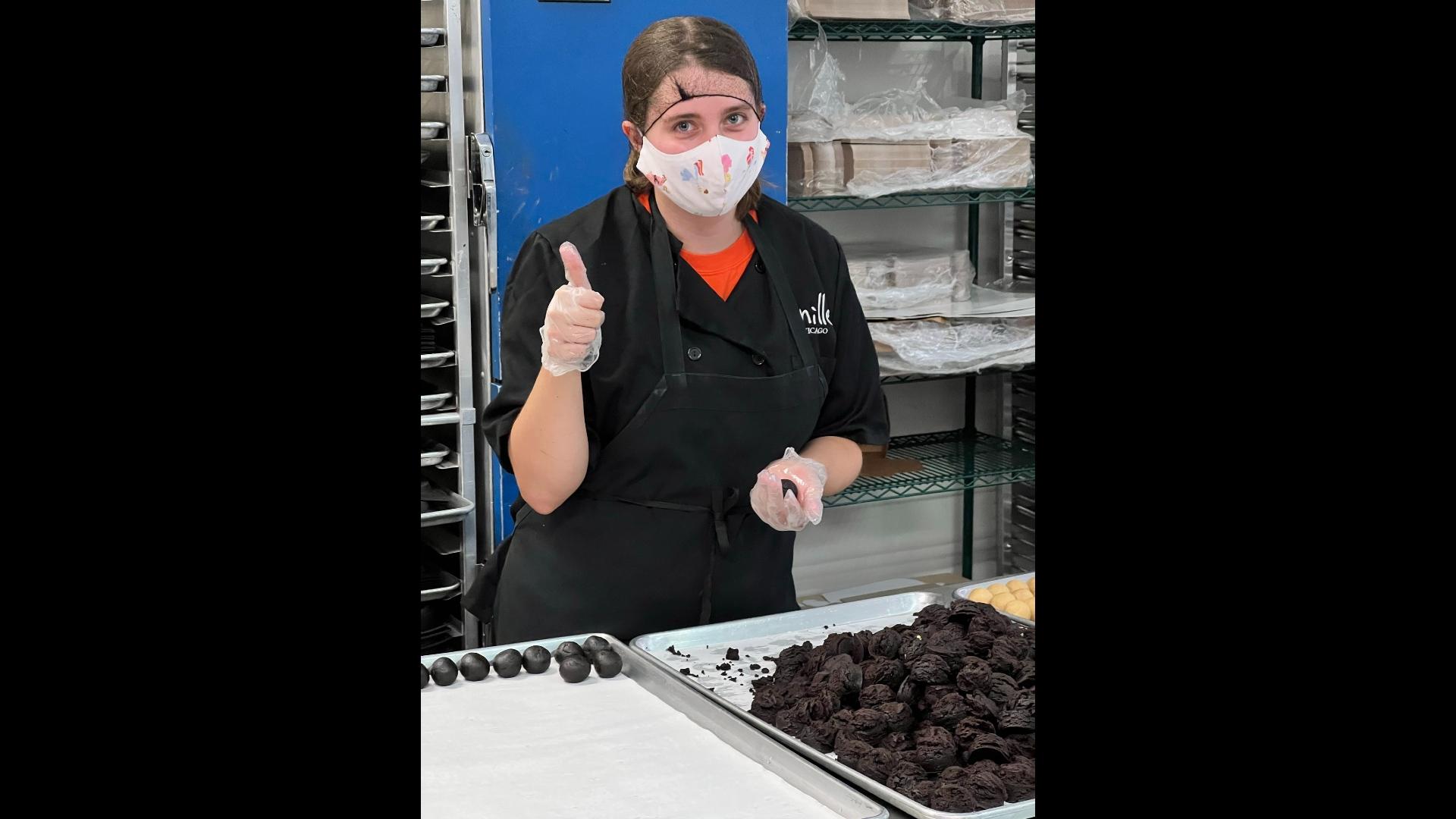 Alexis Long (Courtesy Vanille)
Vanille and Dorothy's Sweet Shoppe began working together three years ago. Today, some of Vanille's pastries are sold at the bakery, and customers can pick up orders there too.
The partnership doesn't end there. Alexis Long is Vanille's newest employee.
"Alexis came in, we had her fill macarons… entry level things that any other entry level pastry cook would do and she passed with flying colors," Evanoff said. "So, we offered her a job immediately."
"She was on cloud nine as a result of that," Jim said. "She's very dedicated to the job."
Long splits her time between Dorothy's and Vanille and says she's enjoying every minute of working toward her goal.
 "I love it because I'm starting to be a French pastry chef there," Long said.
Dorothy's is open 9 a.m.- 2:30 p.m. Mondays through Saturdays.
---