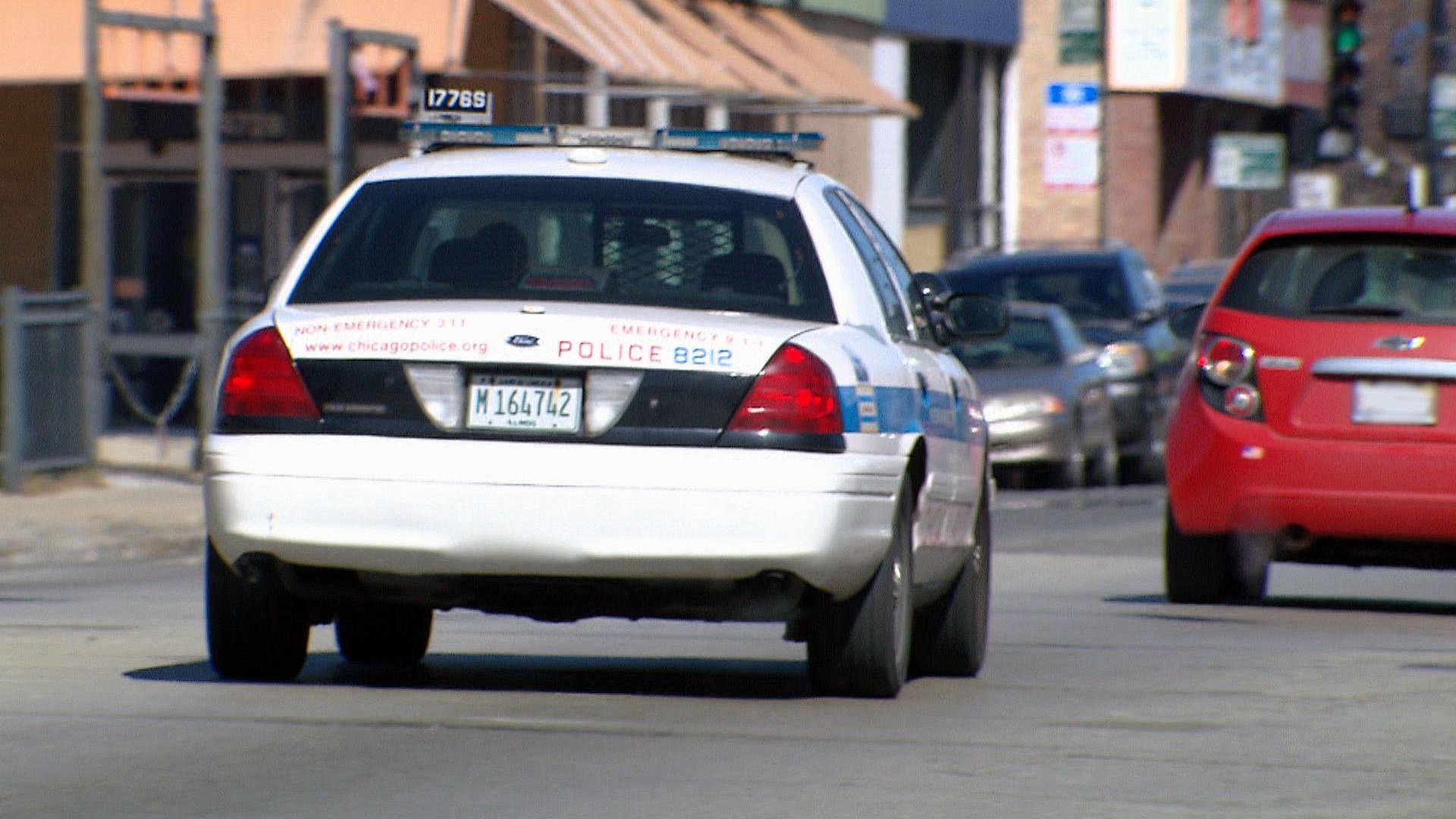 (WTTW News)
A 12-year-old boy who was fatally shot Saturday, allegedly by his mother, was among the seven people killed and 60 shot during the weekend in Chicago, according to police.
The Chicago Police Department on Monday said at least 60 people were shot in 40 shooting incidents across the city between Friday evening and 11:59 p.m. Sunday. That included a pair of mass shootings that left two dead and eight wounded, and the fatal shooting of Kaden Ingram, 12, who was killed inside his home Saturday morning.
Ingram's mother, 37-year-old Fallon Harris, was arrested and charged with first-degree murder in the boy's death.
"We just ask that you keep that entire family in your thoughts," CPD Chief of Detectives Brendan Deenihan said Monday afternoon.
During a bond hearing Sunday, Cook County prosecutors said Harris had confronted her son at gunpoint Saturday morning over a missing data storage card. Video shows Harris demanding the card, and when Ingram does not produce it, she allegedly shoots him.
The boy was "conscious and crying" and after Harris demanded the card a second time, she allegedly shot the boy again. Harris was arrested and led to police to the firearm she allegedly used after admitting to family members that she shot Ingram.
Those family members said Harris had been experiencing "paranoid behavior," and believed that people were out to get her, according to prosecutors.
During Sunday's hearing, a Cook County judge ordered Harris held without bail.
In other fatal weekend shootings:
— A man walking in the 7200 block of South Yale at 5:30 p.m. Friday was shot multiple times near his armpit and in his hand. He was transported to University of Chicago Medical Center where he was pronounced dead.
— A 34-year-old woman was sitting in the driver's seat of a vehicle with a group of people in the 8700 block of south Lafayette Avenue just before 1:30 a.m. Saturday when she was shot in the head by an unknown offender. She was pronounced dead at the University of Chicago Medical Center.
— Four people were shot as they stood outside in the 900 block of east 79th Street at 5 p.m. Saturday. The shooter opened fire from inside a dark colored SUV, according to police. A 26-year-old man was struck in the ankle, a 24-year-old man was shot in the head, and two other men suffered gunshot wounds to their legs. The 24-year-old was later pronounced dead.
— A 54-year-old man was killed and a 42-year-old woman was wounded in a shooting at 4:16 a.m. Sunday in the 2700 block of west Flournoy Street. The man was found inside a vehicle with multiple gunshot wounds throughout the body.
— Six people were shot as they walked to their vehicles following a birthday party in the 300 block of East Kensington just after 9:30 p.m. Sunday. The victims included a 15-year-old girl who was shot in the arm, a 22-year-old man shot in the arm and leg, a 32-year-old man shot in the face, a 38-year-old man shot in the stomach and a 31-year-old man who suffered a graze wound to the head. Those victims all survived, but a 42-year-old woman who was struck in the arm and armpit was pronounced dead.
The 32-year-old was an off-duty firefighter who police said is currently in "extremely critical condition."
"Anyone who has any information about that incident or any others, we ask you to please step forward and provide that information to our detectives," First Deputy Superintendent Eric Carter said Monday.
Contact Matt Masterson: @ByMattMasterson | [email protected] | (773) 509-5431
---