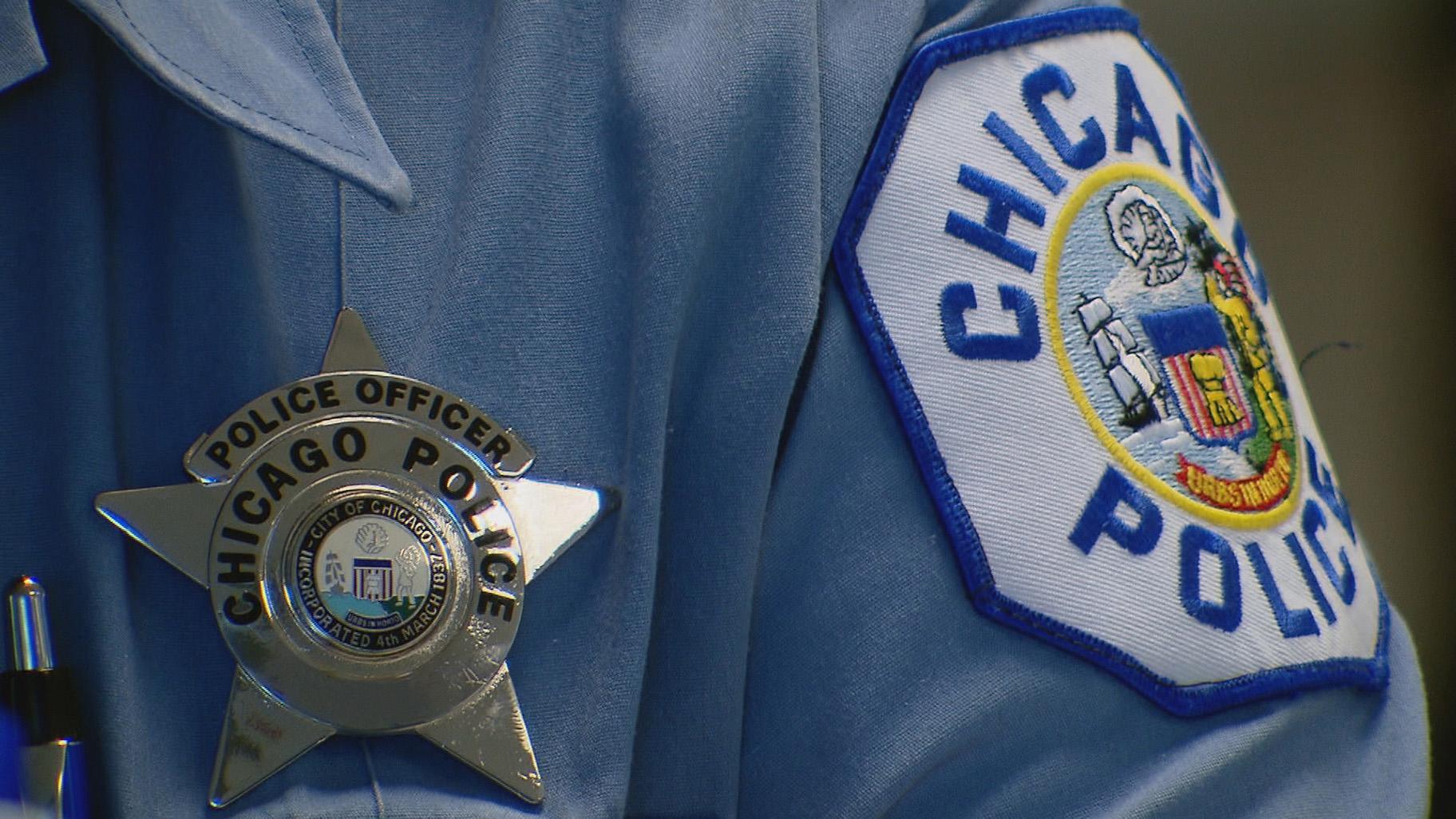 (WTTW News)
A pair of Chicago police officers are facing felony charges stemming from a January incident in which they allegedly beat a teenage boy as he laid on the ground following a pursuit in a stolen vehicle in Woodlawn.
Officers Jeffery Shafer, 40, and Victor Guebara, 35, who have both been on the force for seven years, were each issued a recognizance bond during a hearing Wednesday following their arrests on charges of aggravated battery and official misconduct.
According to Cook County prosecutors, the two are alleged to have beaten a 17-year-old boy — striking him in the head and body as he laid on the ground and pushing him face-first into a metal fence — as he was being taken into custody.
Attorneys for Shafer and Guebara, however, claim the pair were "simply doing their job" to help detain the teen after he'd crashed a stolen vehicle into their squad car.
The incident occurred on Jan. 10, according to Assistant State's Attorney Kathryn Sodetz, after officers located a white Chevy Camaro that had been reported stolen and was being driven by the 17-year-old with two other juveniles.
Those officers began a vehicular pursuit of the Camaro during which the vehicle drove onto the sidewalk and crashed into another squad car containing Shafer and Guebara, according to Sodetz.
The Camaro continued on until it crashed into a garage and the juveniles fled on foot. The 17-year-old ran into a vacant lot in the 6400 block of South Cottage Grove Avenue when he was confronted by another officer who ordered him to the ground.
The teen got onto his stomach as that officer began to handcuff him, and as this was happening, Shafer and Guebara arrived and exited their vehicle. According to Sodetz, Guebara got out, punched the teen in the face while he laid on the ground and then walked away.
Shafer then "straddled" the teen from behind, Sodetz said, and struck the teen approximately four times. He then allegedly pushed the teen's face into a concrete sidewalk, and after the teen was fully handcuffed, stood him up and pushed him into a metal fence.
Neither Shafer nor Guebara activated their body cameras during the incident, according to Sodetz, but their actions were captured on nearby pod cameras and by the body cameras of the other officers on the scene.
Sodetz said Shafer and Guebara claimed the teen had pointed a firearm at them during the pursuit, but they never relayed that information over the police radio to other officers.
A firearm was recovered from the glove compartment of the stolen vehicle, and the teen initially faced multiple felonies including aggravated assault of a peace officer, unlawful use of a weapon and possession of a stolen motor vehicle.
However, the state's attorney's office eventually dropped all of those charges.
Attorney Tim Grace, who is representing Shafer, argued the teen was "noncompliant" with police commands during his arrest, and the officers did not use any force beyond what was necessary to detain him.
"Your honor, they were simply doing their job," he said during Wednesday's hearing.
Grace also said his client was injured in the car crash, and had to have a metal rod inserted into his lower back, with another surgery scheduled later this month.
A judge set both officers' bond at $10,000, but neither must post any money to go free.
In a statement, the CPD said both officers surrendered to the department's Bureau of Internal Affairs on Tuesday. Shafer and Guebara were each relieved of police powers in January, and according to the CPD, "they could face additional disciplinary actions pending the outcomes of the criminal and administrative investigations."
Contact Matt Masterson: @ByMattMasterson | [email protected] | (773) 509-5431
---