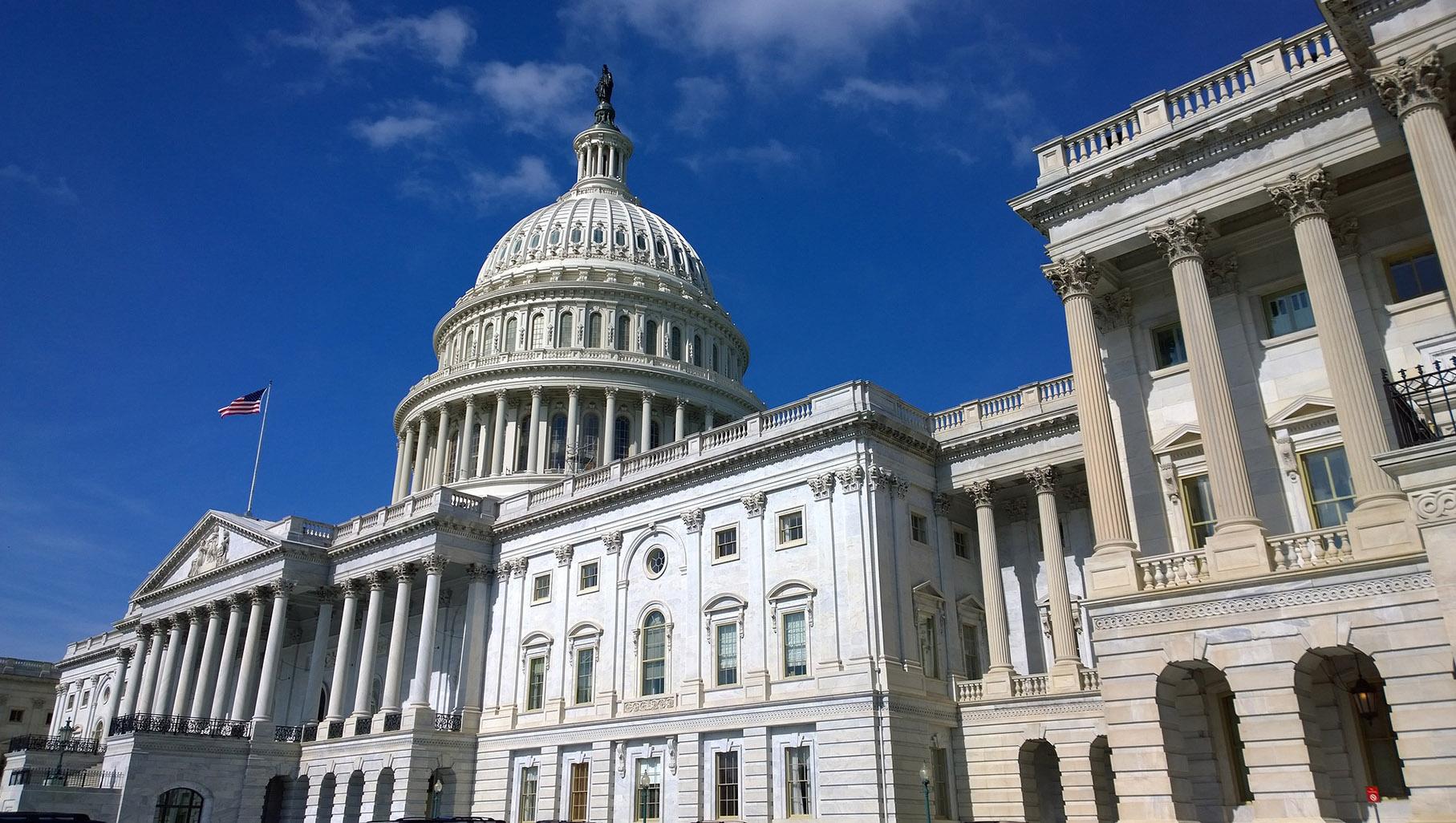 (MotionStudios / Pixabay)
The Chicago police officer charged for his alleged role in the Jan. 6 Capitol insurrection may lose his job, his attorneys claim, because he's been forced to turn over his firearm owner identification card as part of the conditions for his release from jail.
In a new filing published Monday, attorneys for Karol Chwiesiuk have asked a federal judge to modify their client's bail conditions so that he may possess a valid FOID card while on pretrial release.
"Pursuant to the Court's orders, Mr. Chwiesiuk surrendered his FOID to the Pretrial Services Division of the Northern District of Illinois. He subsequently received notice from the Illinois State Police that his FOID had been revoked," federal criminal defense attorney Nishay Sanan wrote in a three-page motion. "Because he is unable to carry his FOID, Mr. Chwiesiuk has been informed that he will lose his employment with the Chicago Police Department."
The CPD does require all sworn officers to possess a valid FOID card while on duty. The department did not immediately respond to a request for comment Tuesday.
During a detention hearing following his arrest, Chwiesiuk was released on a $15,000 bond, but was ordered to surrender his FOID card and ensure he does not possess any firearms.
Sanan said his client intends to file a grievance through the CPD, but he cannot begin that process until he is back in possession of his FOID card.
"There has been no finding that he is a danger to the community," Sanan said in the motion, "and considering he will continue to refrain from possessing a firearm, the return of his FOID will create no additional threat."
According to the motion, Sanan has informed federal prosecutors of this request, but has not yet heard back about their position on the issue.
Chwiesiuk was arrested in June and charged with five misdemeanors, including disorderly conduct, disrupting government business and entering a restricted building after he allegedly entered the U.S. Capitol and took pictures of himself from inside a senator's office as he was wearing a CPD sweatshirt.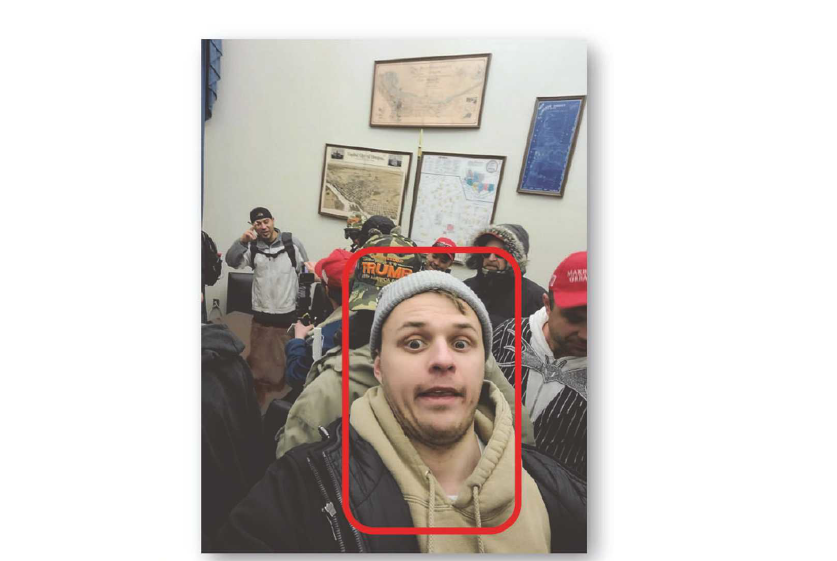 Karol Chwiesiuk in a photo he allegedly sent from inside the U.S. Capitol on Jan. 6, 2021. (Courtesy U.S. Attorney's Office)
According to a federal complaint, FBI investigators learned a device associated with Chwiesiuk's personal Gmail account was present "near or inside" the Capitol building for nearly an hour on the afternoon of Jan. 6.
In text messages to a friend on Jan. 3, Chwiesiuk said he planned to go to Washington, D.C., to "save the nation," adding that he planned to "f--k up some commies," according to the complaint.
Chwiesiuk sent a photo of himself inside the Capitol, telling the friend, "We inside the Capitol lmfao," the complaint states. According to the FBI, the room Chwiesiuk took that photo in was an office belonging to U.S. Sen. Jeff Merkley, an Oregon Democrat.
Investigators also identified Chwiesiuk through surveillance footage taken throughout the Capitol building, according to the complaint.
Mayor Lori Lightfoot on Tuesday, referencing a letter from Fraternal Order of Police official Daniel Gorman that was cited in the motion, said in a Tweet: "FOP leadership blows their dog whistle in support of violent insurrectionists."
Once again, FOP leadership blows their dog whistle in support of violent insurrectionists. https://t.co/PTYiLVCvjo

— Mayor Lori E. Lightfoot (@chicagosmayor) August 3, 2021
---
On the same day the criminal charges were announced, CPD Superintendent David Brown said that Chwiesiuk had been stripped of his police powers and the department "never should have hired" Chwiesiuk during a hiring surge in 2018.
According to the motion, Chwiesiuk is currently on desk duty. He has an upcoming status hearing scheduled for Aug. 25.
Contact Matt Masterson: @ByMattMasterson | [email protected] | (773) 509-5431
---