After a year of being cooped up inside, many Chicago teens are ready to get outside and enjoy what remains of the all-too-fleeting days of summer. 
But halfway through July, fun and safe activities to keep teens active, engaged — and maybe even add a little cash to their pockets — can be a tough to find.
Pastor Phil Jackson, founder of the Firehouse Community Arts Center in the North Lawndale community, says the past 18 months, combined with Chicago's persistent violence and under-resourced communities, has exacted a toll on the teens his organization serves.
"I've been here 28 years serving youth and young adults … and the challenges are issues on the street, violence on the street, and the void of what it is that's out there for me," Jackson said. "And I think it's like one program for every 398 young (people) in North Lawndale. It's been that way since 2011. And so we need more access to resources to where we can have day and night programming for various young people."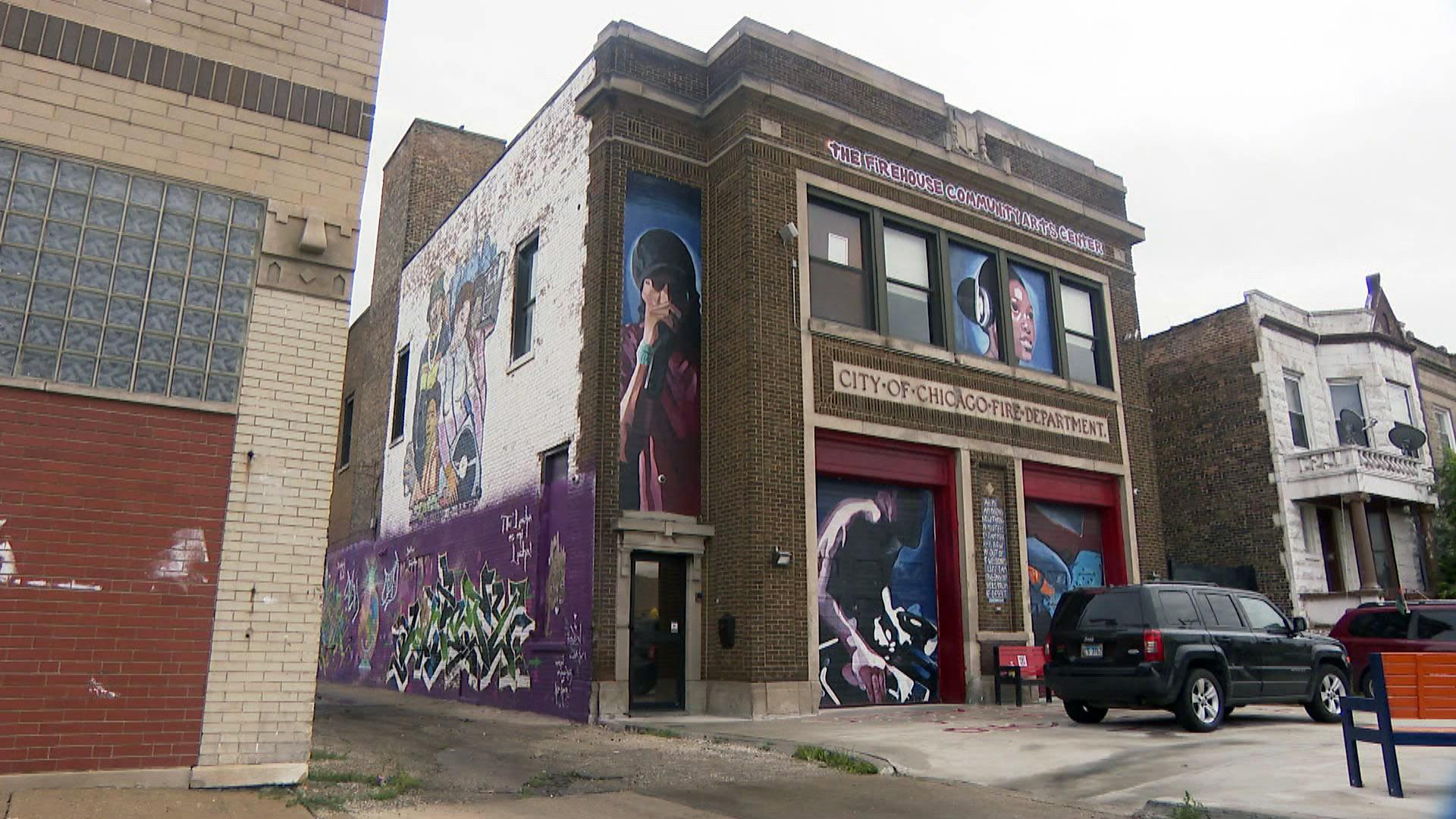 The Firehouse Community Arts Center. (WTTW News)
Jackson says that while there are fewer young people in the Firehouse because of COVID-19, they're still finding ways to bring them inside the organization's doors and out in the community.
"A typical summer would be that we would have over 170 kids a day or thereabouts in the building at an array of different times," he said. "Right now we're about 50 kids a day. And we work with an array of different movements of young people, from dance to young people building go-karts to young people learning social media, how to promote and market things … and then we have open mic poetry every Wednesday."
Like all social organizations, the pandemic forced the South Shore YMCA to change its practices, says Kenne'quia Howell. But she reports that the city's reopening has reinvigorated their facilities, which she says are ideal places for teens to get in some active time.
"We offer open gym. We also allow teens to utilize our fitness centers. We give them a fit pass that just teaches them how to properly use the machines so that they don't hurt themselves while they work out," Howell said. "We also have fitness classes that are open to teens. We have a multitude of volunteer options, leaders clubs, mentorship programs and there are still some camp options that are available to teens."
Howell says that teens can get in some social exercise while they're there, too.
"What we have noticed in our teens and also our younger youth is, during the pandemic, they have forgotten how to interact with one another because they've been in such a virtual space or isolated," she said. "And so one thing that we're reinforcing within, not just the Southside YMCA but all of our YMCAs throughout the Chicago area, is that social-emotional learning and learning to recreate those connections with people and teaching them just the proper way to go about it."
Pedersen-McCormick Boys and Girls Club Director George Colone lists leadership programming among the open gym and club room options his organization offers.
"Recognizing the importance of keeping the teens involved, that is usually the time that we incorporate some of the teens into some of our ultimate teen programs like Keystone, which is a program that is catered to 14- to 18-year-olds and it's really a leadership program that focuses on academic success, career preparation and community service for our teens," Colone said.
The Pedersen-McCormick Boys and Girls Club. (WTTW News)
The Boys & Girls Clubs has job opportunities for teens as well, says Colone.
"We recognize that teens during the summer time to have a lot of family responsibilities, so finding jobs is also key for them," he said. "There's a program called Great Opportunities … it's a youth-development program that's designed to assist these young people to help them with their education and to expose them towards that pathway that they need to be successful, whether it's attending college or a career."
All three organizations advise parents and teens to stop in at their nearest location or visit their websites to find out more about all that's on offer for the rest of this summer and into the fall.
---