Crews are still working to locate residents who aren't accounted for following the deadly collapse of a condo building in Surfside, Florida.
The tragedy has prompted quick action in nearby cities, including the evacuation of a building in North Miami Beach, where the city manager says inspectors are working diligently to protect residents.
"We can't (inspect) them fast enough, of course," said Arthur Sorey III. "Everybody is afraid in the wake of what happened in Surfside. We're doing our best, and our building department's working diligently to review all buildings and make sure we're keeping all of our residents safe."
The collapse in Surfside has left some Chicagoans wondering whether any local condo buildings are at risk, and what sorts of inspections they face.
The Chicago Department of Buildings said there are too many unknowns for it to comment directly on the Surfside collapse, but touted the city's strict building codes. "All plans for high-rise development undergo multiple reviews from all relevant disciplines, especially structural, to help ensure long-term safety. As further protection, owners must obtain a certificate of occupancy, which has its own set of requirements, prior to allowing any occupants in the building," the department said in a statement.
"It's really such an extremely rare event that the number of variables involved that would have to go wrong for something like that to happen is almost unthinkable," said Derek Boeldt, president of the Structural Engineers Association of Illinois. "I'm sure I speak for all the structural engineers in Illinois to say that this is really sad. We work our entire careers to try to keep these things from happening. It's really shocking."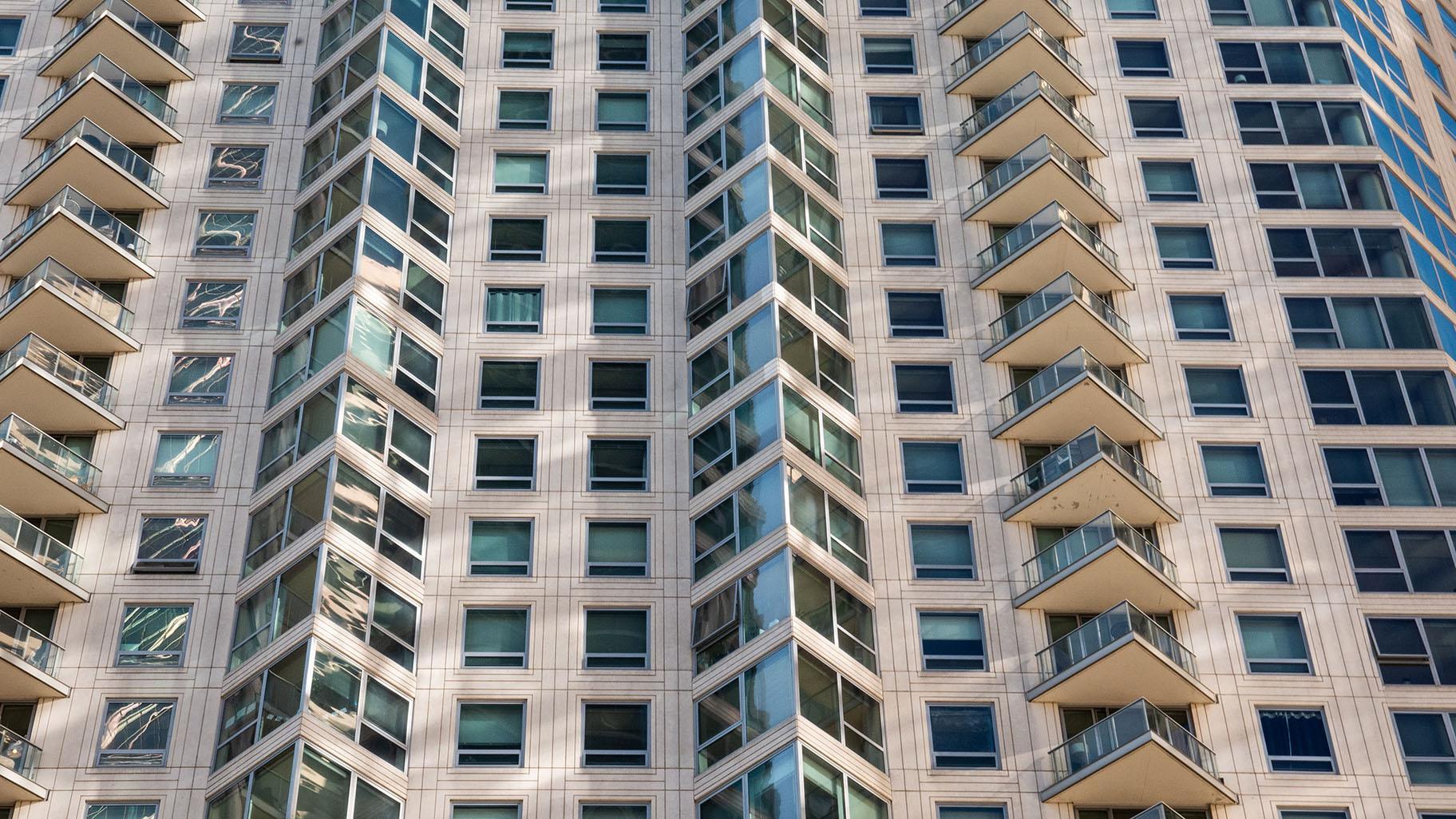 A Chicago condo building. (Photo by Dylan LaPierre on Unsplash)
Kris Kasten, an attorney who works with condominium and homeowner association boards, says the Surfside collapse — and the many people impacted by it — is a tragedy and should be the primary focus. "From a broader standpoint, I can certainly understand where associations, unit owners, boards across the nation are going to wonder … could it happen within my association?" Kasten said. "I think those questions are good to raise and have a conversation about – and not start jumping to conclusions."
Evan McKenzie is a law school instructor and head of the political science department at the University of Illinois at Chicago, and the author of two books on condo and HOA governance. He says while many condo boards are well-run, others need more oversight and regulations.
"Condo owners and their directors control their own assessment levels. There is insufficient regulation of what they do to make sure they have enough set aside," McKenzie said, warning that condos with insufficient money in reserve are likely to defer important building maintenance.
Kasten points out that state law "requires associations to maintain reasonable reserves, but what constitutes reasonable reserves is not expressly defined … (it) sets forth various factors for the board to consider when determining what constitutes reasonable reserves for their particular associations." He also notes there are organizations that offer resources to condo and HOA boards on best practices regarding building safety, infrastructure and maintenance, including the Community Associations Institute.
McKenzie hopes to see additional government action at the state and federal level, such as more financial transparency for prospective buyers and regulations on reserves to fund building upkeep and ensure condo associations are well-run. "Here in Chicago, there have been hundreds of condo associations that have become insolvent for one reason or another and have been taken over and put in receivership by the courts and turned into apartment buildings," he said.
Boeldt says the sort of weather that buildings in Florida might face, like tropical storms and hurricanes, is far more extreme than what structures in Chicago withstand – but stresses that proper maintenance is key.
"The majority of the issues that arise come from … the outside elements: the wind and the snow and the freeze-thaw cycles and the salt spray," Boeldt said. "With any maintenance, even like a single-family home, the sooner you fix those little issues as they arise, the easier it is to pay for that. … The longer you wait, the most significant it gets (and) the more costly it gets."
---