Dance floors can open again in Chicago as bars and nightclubs are now allowed to operate at full capacity. 
It's welcome news to some nightlife businesses that struggled during the COVID-19 pandemic, but others have been slower to resume operations out of caution for the health of employees and patrons. 
And while it's been a difficult year economically, some club managers say people are spending more than they were before the pandemic. 
Alex Konrath, general manager at River North nightclub Electric Hotel, said being able to fully reopen has significantly helped business.
"The hours alone were probably one of the biggest hindrances to us over all especially Chicago being a late-night city and us being an open bar, open until 4, 5 o'clock in the morning," Konrath said. "As those hours went up and as the restrictions eased off for the late night, sales and business just continued to improve and follow suit."
Beauty Bar Chicago, a nightclub in West Town, reopened at the beginning of June after being closed for 14 months with newly added furniture and plexiglass at the bar, but without the dance floor. It's currently operating at about one-fifth of its capacity. 
Managing partner Rene Romero said guests are excited to be back — but they have questions.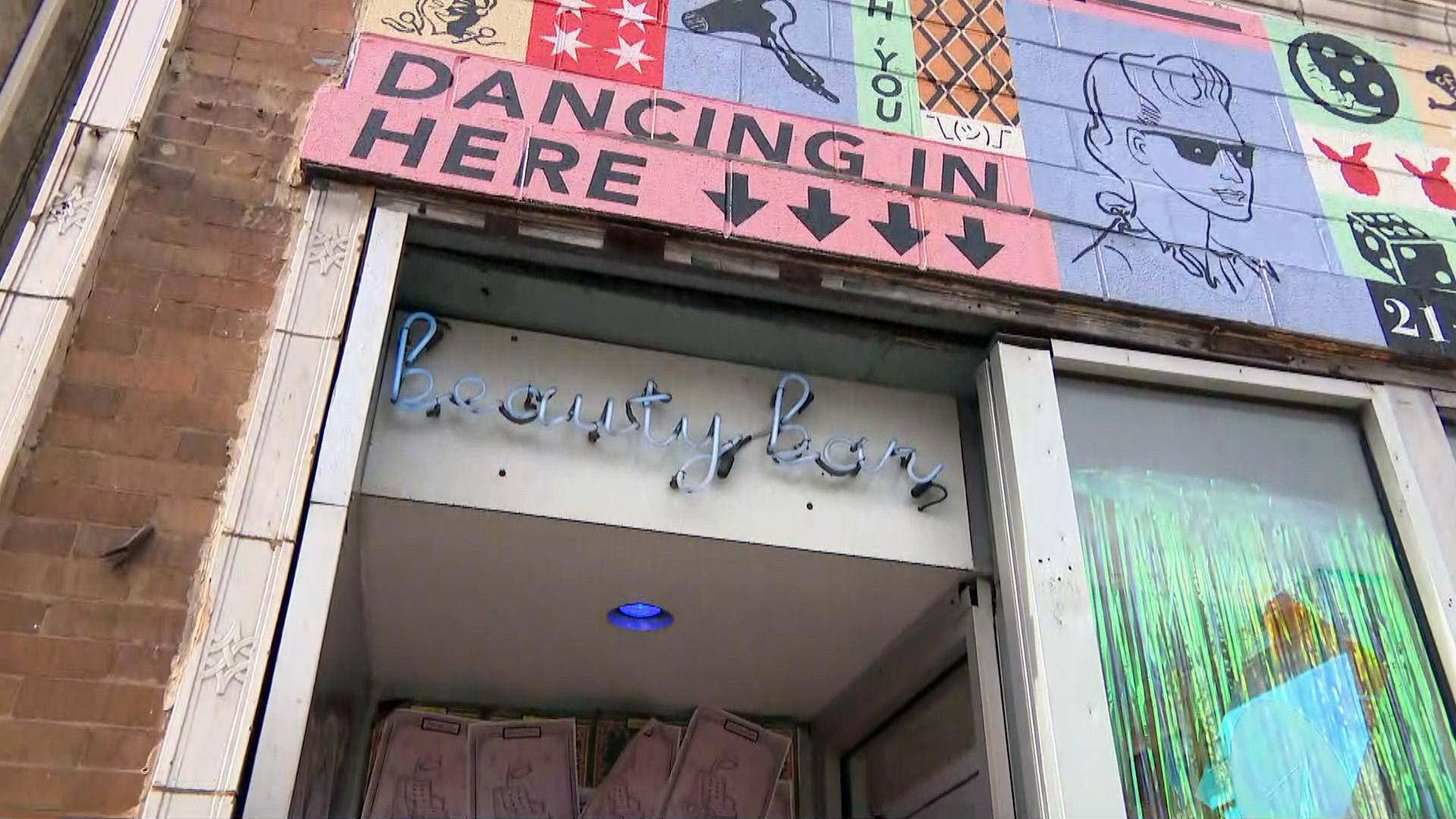 Beauty Bar in Chicago's West Town neighborhood. (WTTW News)
"It's about 50/50 in, 'Thank you for opening this space and keeping the capacity low and creating this environment,' but also: 'When are you going to get back to normal?' That's a question that's asked to us maybe 15 to 25 minutes a night," Romero said. 
The club has plans to get the dance floor open as soon as possible, he said.
"It's a matter of staffing," Romero said. "We just want everyone to be safe, want our staff to be safe, want everyone inside to be safe. If we can't provide that right now then we're not going to rush into it."
Meanwhile, The Promontory in Hyde Park was open last summer, and opened again this spring. Manager Jake Austen said the past year has been difficult, including having to tell customers they couldn't dance to the music. 
"Last summer when we were outdoors and we had really good DJs, and telling somebody to sit down when they want to dance is just, you know, it's a crazy thing to do," Austen said. "It makes you the villain in 'Footloose.'"
The Promontory isn't operating at full capacity, but that hasn't negatively affected revenue, Austen said.
"We're actually seeing the same bar revenue we would have if we had twice as many people," he said. "That's how excited people are to go out right now, and they're being very generous with their gratuities, taking care of the staff."
Romero noted an increase in sales as well. He said the average customer spend at Beauty Bar has doubled since before the pandemic. 
---