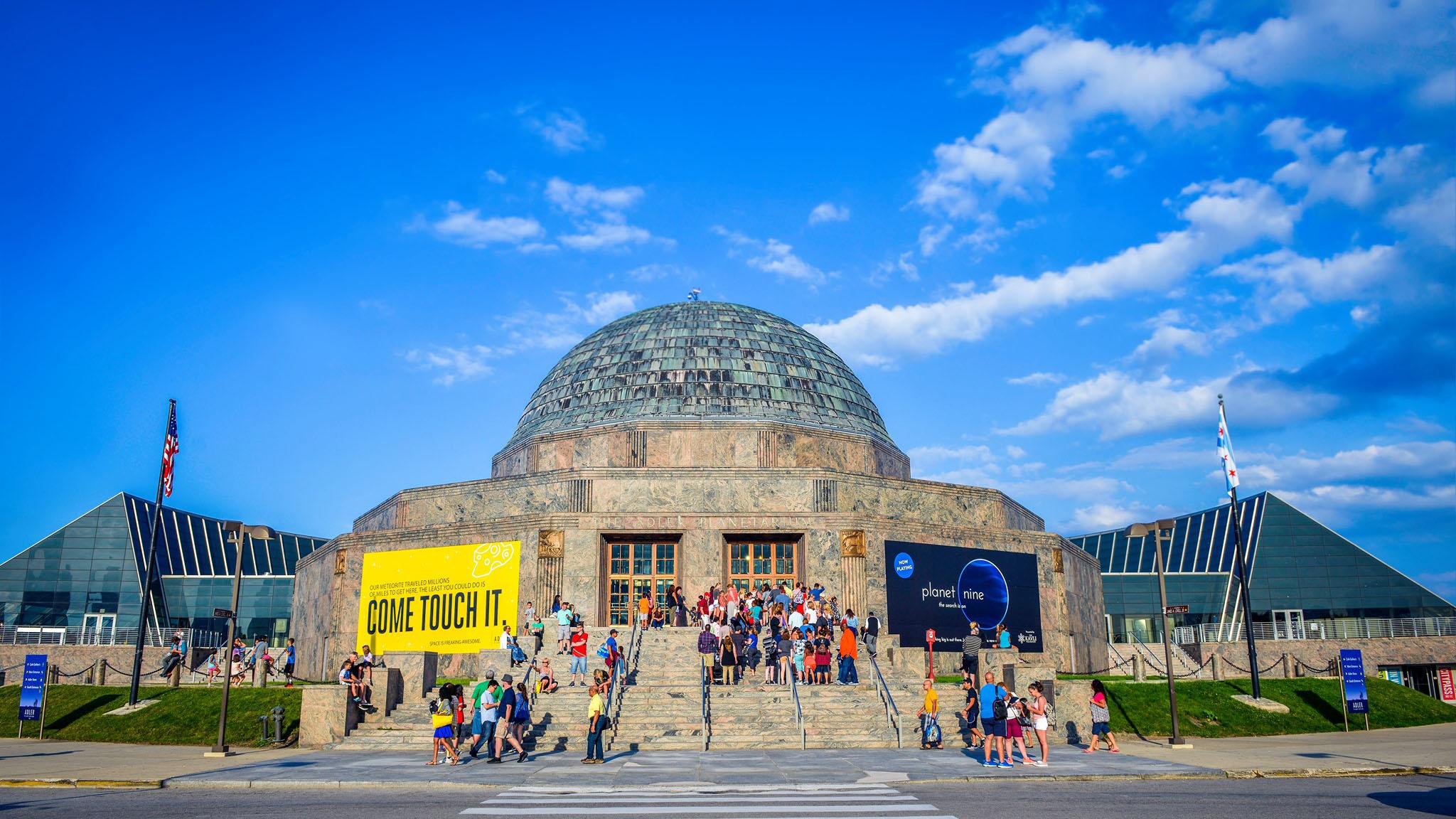 (Adler Planetarium / Facebook)
Chicago may have officially "reopened" June 11, but a return to pre-pandemic business as usual is not yet in the stars for the Adler Planetarium.
Shuttered since March 2020, the Adler won't fully reopen until March 2022, the planetarium announced.
"Like many cultural institutions, the Adler Planetarium was hit hard financially during the pandemic. Opening the museum at full capacity now would further strain our limited resources and reduced staff," the Adler posted to its website. 
More than 100 full- and part-time staff members were let go in spring 2020, as the planetarium faced an uncertain future. The timeline developed for 2022 will allow the Adler to fully reopen from a position of strength, according to the planetarium's statement. 
Some popular programs will make a comeback beginning July 3, when the Adler will start welcoming guests, in person, for weekend screenings of sky shows and select public observing events in the Doane Observatory. Dates and ticket information will be announced online and via the Adler's social media channels. 
Throughout the coronavirus pandemic, the planetarium's reopening decisions have been guided by three priorities, Adler spokesperson Jennifer Howell told WTTW News via email.
Those are: the health and safety of the community, the long-term financial health of the institution, and a stable working environment for staff.
"We have sought to keep our community safe and to avoid getting caught in an unpredictable cycle of opening and closing as COVID-19 cases
rise and fall," Howell said.
Over the past 15 months, which has seen the world transfixed by supermoons, new comets and planetary alignments, the planetarium has beefed up its digital presence, producing virtual and interactive content that's reached millions of guests, including an email newsletter full of trending space news, Sky Observers Hangout and "Wow! Signal," a sketch comedy show, according to Howell.
Still, there's no substitute for face-to-face interaction, as the Adler shared on social media: "We've always been together under one big sky, but we've missed standing next to you in person. See you soon!"
Contact Patty Wetli: @pattywetli | (773) 509-5623 |  [email protected]
---