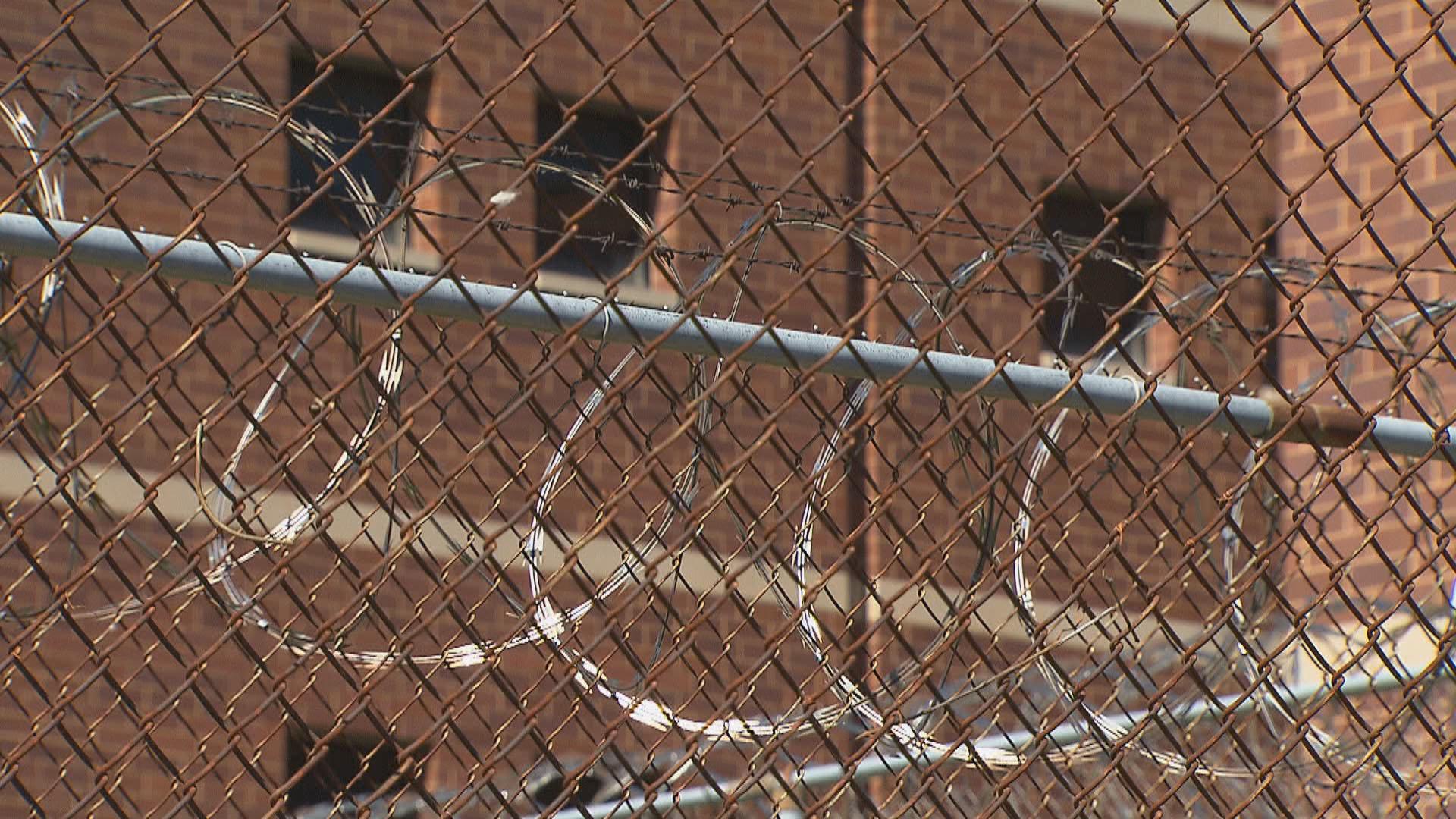 (WTTW News)
A Chicago man who was on parole following a previous fatal car crash was allegedly driving at speeds around 100 mph on Western Avenue last month when he rear-ended another car, killing 17-month-old Jamyah Harris and injuring two others.
Damien Davis, 35, was arrested Wednesday and has been charged with reckless homicide, driving on a revoked license and speeding more than 35 mph over limit, along with other traffic violations. During a hearing Thursday, his bail was set at $500,000, though he will remain in jail because he was on parole at the time of his latest arrest.
Cook County prosecutors said Davis was seen driving in his Chrysler 300 northbound at speeds above 90 mph just after midnight May 27 when he hit the rear-end of a Toyota Camry carrying Harris, her mother and another person as they turned into their home at an apartment complex in the 300 block of South Western.
The force of the crash was so significant that it crushed the rear of the victims' car into the back passenger area where Harris was seated and pushed the car into other parked vehicles along Western, according to prosecutors. Davis' vehicle spun further down the road, hitting another car and a parked motorbike.
An event recorder recovered from Davis' car found that five seconds before the crash, he was traveling at 87 mph, prosecutors said. That increased to 103 mph before he allegedly struck the victims while moving at 91 mph in a 30-mph zone.
Assistant State's Attorney Kevin Deboni said during that time just before the crash, Davis' brakes were never used.
Harris's mother and the other passenger rushed the girl into their home and attempted to render aid, Deboni said. She was eventually hospitalized but was "unresponsive and pulseless" when she arrived and was pronounced dead as a result of "multiple blunt force injuries," according to prosecutors.
The driver of the Camry was treated for multiple back fractures, prosecutors said, while Harris' mother suffered back pain.
Chicago police officers who minutes earlier had seen Davis speeding down Western arrived at the scene shortly after the crash, and Davis allegedly told them that the victims had swerved into him.
But the officers weren't immediately aware of Harris' injuries, and as they were canvassing the scene, Davis walked away and did not return, prosecutors said. He was not arrested until Wednesday — two weeks after the crash.
Surveillance footage was used to track Davis' vehicle for 8 miles before the crash, during which time he committed "numerous traffic violations," including speeding, ignoring stoplights and driving into oncoming traffic, according to Deboni.
The crash itself was also recorded on surveillance cameras, he said.
Investigators learned that Davis's license had been suspended following his conviction in 2012 on a charge of aggravated DUI resulting in death. In that case, Davis was driving with a blood alcohol level of .136 when he struck a car and killed a passenger. He received a nine-year prison sentence in that case, Deboni said.
During Thursday's hearing, Cook County Judge David Navarro said Davis has "demonstrated a danger to the safety of the community."
"The vehicle traveling, as alleged, at speeds in excess of 100 mph," he said. "At that point, Mr. Davis, you were armed with a deadly weapon. And unfortunately, that weapon caused the death of this 17-month-old victim."
Davis is due back in court for a hearing June 30.
Contact Matt Masterson: @ByMattMasterson | [email protected] | (773) 509-5431
---