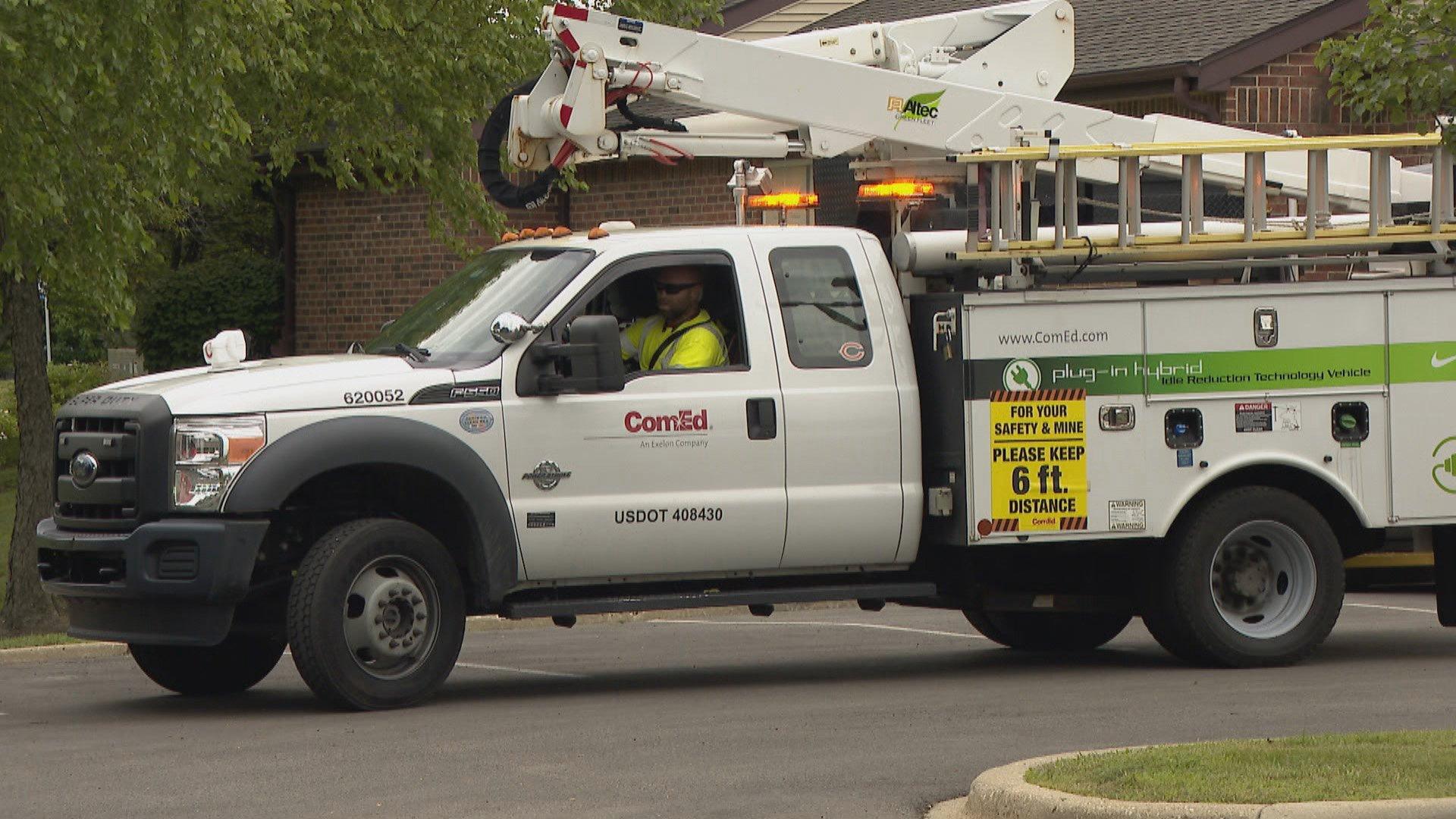 (WTTW News) Officials from Commonwealth Edison sought Thursday to convince aldermen that the firm had turned the page on the bribery scandal that engulfed the utility giant in 2020, threatening its lucrative city contract.
However, several aldermen said they had yet to be convinced that the city should ink a new franchise agreement with ComEd — and Chicago may have other options, officials said.
David Reynolds, the commissioner of the Department of Assets, Information and Services, told members of the City Council's Environmental Protection and Energy Committee that the city has "gotten a number of responses" to its request for information from other firms.
"The city will have solid responses to consider," Reynolds said.
Those responses, due July 30, will allow city officials to decide whether the city has another option for electricity service, Reynolds told aldermen. In July 2020, Reynolds told the same committee Chicago leaders would have no choice but to negotiate a new agreement with ComEd, despite the scandal.
"It is not like we are buying copy machines, and can go to another copy machine service," Reynolds said nearly a year ago. "ComEd is the only place we can buy electricity."
However, Mayor Lori Lightfoot ended negotiations in September after ComEd began to disconnect customers for nonpayment even as the COVID-19 pandemic raged. The mayor also demanded that ComEd agree to address "economic hardship across Chicago" and reduce emissions while "catalyzing a more sustainable economy."
ComEd has agreed to Lightfoot's demands for an "energy and equity" agreement to accompany a new franchise agreement, Reynolds said Thursday.
That agreement must include a new ethics plan as well as a commitment to a series of concrete steps to reach the city's goal of using 100% renewable energy by 2035, including an expansion of solar-generated power and an increase in the number of charging stations for electric vehicles, according to Lightfoot's proposal.
The mayor also wants to block ComEd from requiring a deposit from some customers and eliminate late fees and disconnections for those who cannot pay their bills, while tying those payments to customers' financial resources, as the city does for water and sewer charges.
ComEd President Terry Donnelly said the firm would make its pitch to Chicago.
"We feel we have the lowest bills in the country, and the best performance and the best reliability in the country, so we are absolutely going to respond by the deadline," Donnelly said.
But Reynolds said negotiations would not resume until state lawmakers decide whether to pass a bill designed to expand the use of renewable energy in Illinois, which could shape a new franchise agreement. The Illinois House and Senate will reconvene next week to consider that proposal.
Donnelly spent nearly 20 minutes — uninterrupted — touting the utility's commitment to Chicago and its nearly perfect record of keeping the lights on despite several episodes of severe weather, including a tornado that hit Rogers Park in August.
But the utility giant's admission that company officials arranged jobs, contracts and payoffs to associates of former House Speaker Michael Madigan to win the favor of the state's most powerful lawmaker cast a long shadow over the debate. 
With Madigan's backing, state lawmakers passed laws that allowed ComEd to hike electricity rates.
As part of deferred prosecution agreement, the firm agreed to pay a $200 million fine to resolve federal corruption charges.
But many aldermen were left wanting more details and stronger commitments from ComEd on a range of issues, including efforts to combat climate change, help low-income Chicagoans, respond to customer service issues and prevent future ethical lapses.
"We have not been satisfied," Ald. Michele Smith (43rd Ward) said.
Smith and Ald. Byron Sigcho Lopez (25th Ward) pushed ComEd officials about their parent company's record-high earnings and whether that would translate into benefits for ratepayers or lower rates.
"This way of operating has to change for us to trust again," Sigcho Lopez said.
Contact Heather Cherone: @HeatherCherone | (773) 569-1863 | [email protected]
---