Stephanie Mided didn't plan on dating during the pandemic. She didn't feel it was worth risking her health, and wanted to focus on her friendships instead. But Mided ended up connecting with an online friend who lives in Ireland during virtual game nights with mutual friends. They started talking, and have now been dating for about six months.
While Mided thinks they would have ended up getting together without the pandemic, COVID-19 served as a catalyst for their relationship.
"There's always kind of been a special connection between the two of us, but I think that without the pandemic we would have gotten together," Mided said. "It just would have taken a lot longer or it would have taken more steps."
COVID-19 may have complicated the dating game, but dating app Tinder says 2020 was its busiest year yet. Other dating apps also report an increase in use during the pandemic. And whether couples met online, at virtual game nights or through other means, the pandemic didn't stop relationships from forming. Instead, the virus and its restrictions changed the way people connected with one another and built relationships.
"[The pandemic has] changed a lot and one of the silver linings of the pandemic is its changed dating for the better," said Bela Gandhi, founder of Smart Dating Academy. "All of the apps have incorporated video into their interfaces which has been game changing, so people were able to make connections even during lockdown."
Gandhi said clients at Smart Dating Academy are now required to do video dates as pre-qualifiers to in-person dates. She recommends singles keep their first and second date short and sweet —  no more than 30 minutes.
"Doing some sort of a cocktail hour, you could mix up your favorite cocktail together, disclose your recipe to each other," Gandhi said. "There's so many things. … People have been cooking dinner together. It's been absolutely game changing and so much fun for people to develop those connections slowly and more organically."
Mided said she and her partner try to play their virtual dates around one activity, like watching a movie or playing a game.
"We really like playing games," Mided said. "Some of our best dates have been literally online puzzles you can put together, and we'll just put on some music and talk."
COVID-19 Dating Challenges
Ava O'Malley was in a relationship when the pandemic began. However, it ended shortly after she had to move home from college. While at home she tried dating apps out of boredom, without much intention of meeting people.
When she did meet up with someone last summer, she said it was difficult to evaluate how cautious the other person was without appearing too skeptical about their behavior.
"It was kind of hard to strike a balance of being comfortable with someone and also wanting to be cautious for your own safety and in my case the safety of your family as well," O'Malley said.
Another challenge to dating during COVID-19 was choosing date activities, Gandhi said.
After doing "pre-qualifying dates," Smart Dating Academy recommended outdoor dates like walks or outdoor dining.
"At a certain point options became so limited and what we tell people is to try to stay out of each other's houses because you know what can happen if there's a couple bottles of wine, a couch, a bed. We want to keep things slow and that was a challenge during the pandemic," Gandhi said.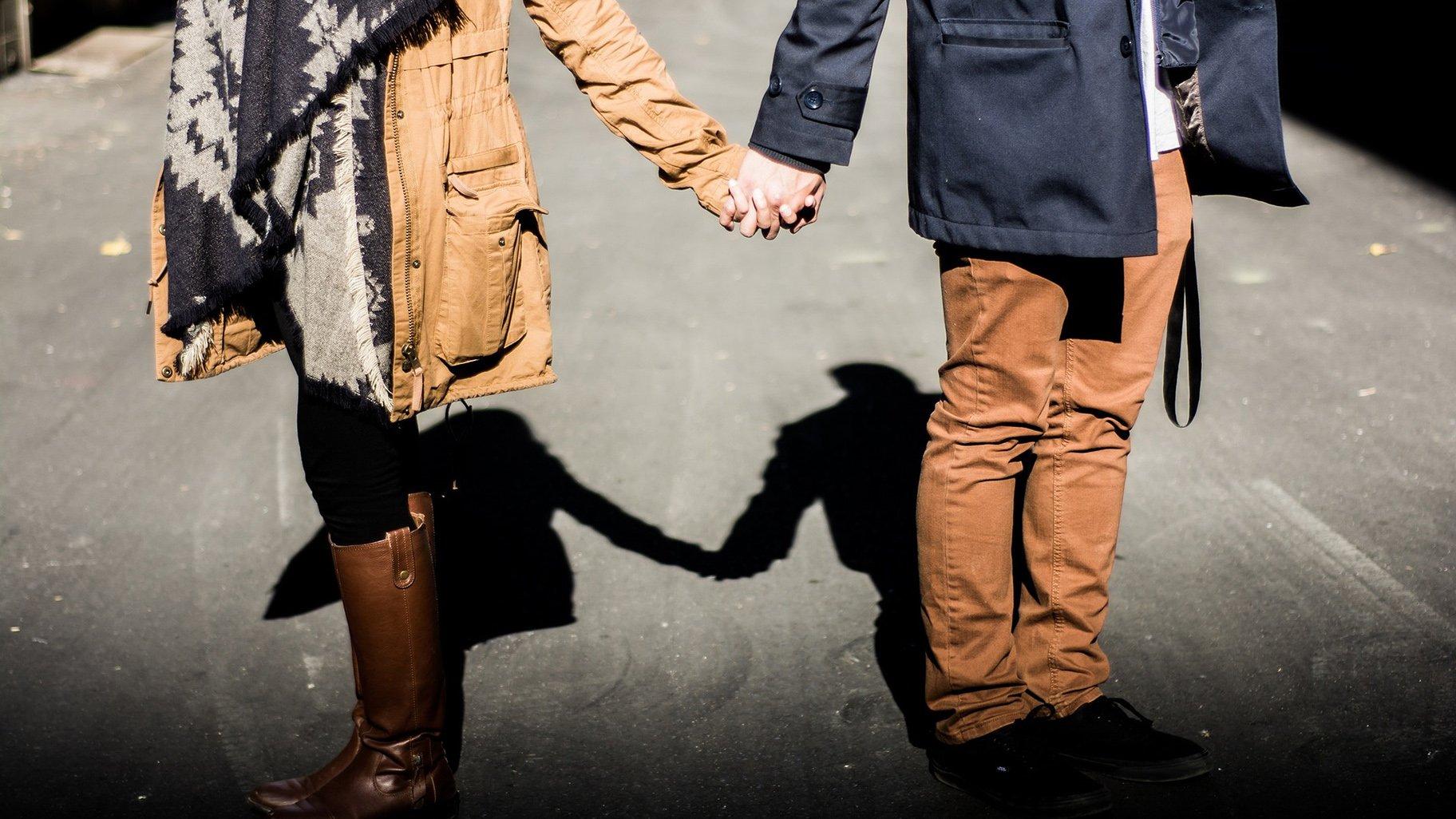 (Free-Photos / Pixabay)
Hot "Vax" Summer?
Now, as the White House pushes for 70% of adults to be vaccinated by July 4, dating app users can share their vaccination status online, and access a variety of premium features when they do.
"I think it's gonna be great," Gandhi said. When the White House announced partnering with dating apps to get people vaccinated, Smart Dating Academy ran a poll on Instagram. The results found 66% of people said they would prefer someone who was vaccinated.
"I think it's going to be a really interesting summer to see how this pans out," Gandhi said.
However, not everyone is eager to remain on dating apps. Jasmine Jackson hasn't had much luck over the past year on dating sites. Jackson prefers meeting people in person when she can determine if they have chemistry or not.
"Online dating is just so hard because you cannot establish intentions through a phone," Jackson said. "You're talking with someone. You think you're connecting with them and they disappear off the planet. It just makes it difficult to even want to continue with dating."
During the past year, she's tried several dating apps, like Hinge, Coffee Meets Bagel, Match and eHarmony. Throughout the pandemic, Jackson has been ghosted and catfished.
"I'm a nurse so I've kind of been thrown all about, and I think the way my life has panned out is exactly how dating is panning out in 2021," Jackson said.
While she hasn't found her person yet, Jackson said she is remaining optimistic, especially as the city and state prepare to fully reopen. Jackson is done searching for her person this year — she'll try again in 2022. But if someone comes into her life before then, she'll be open to them.
"Overall, dating apps, they're positive for the most part," Jackson said. "People find their partners. I have friends who have found their person. You can't give up."
Note: This story will be updated with video.
---