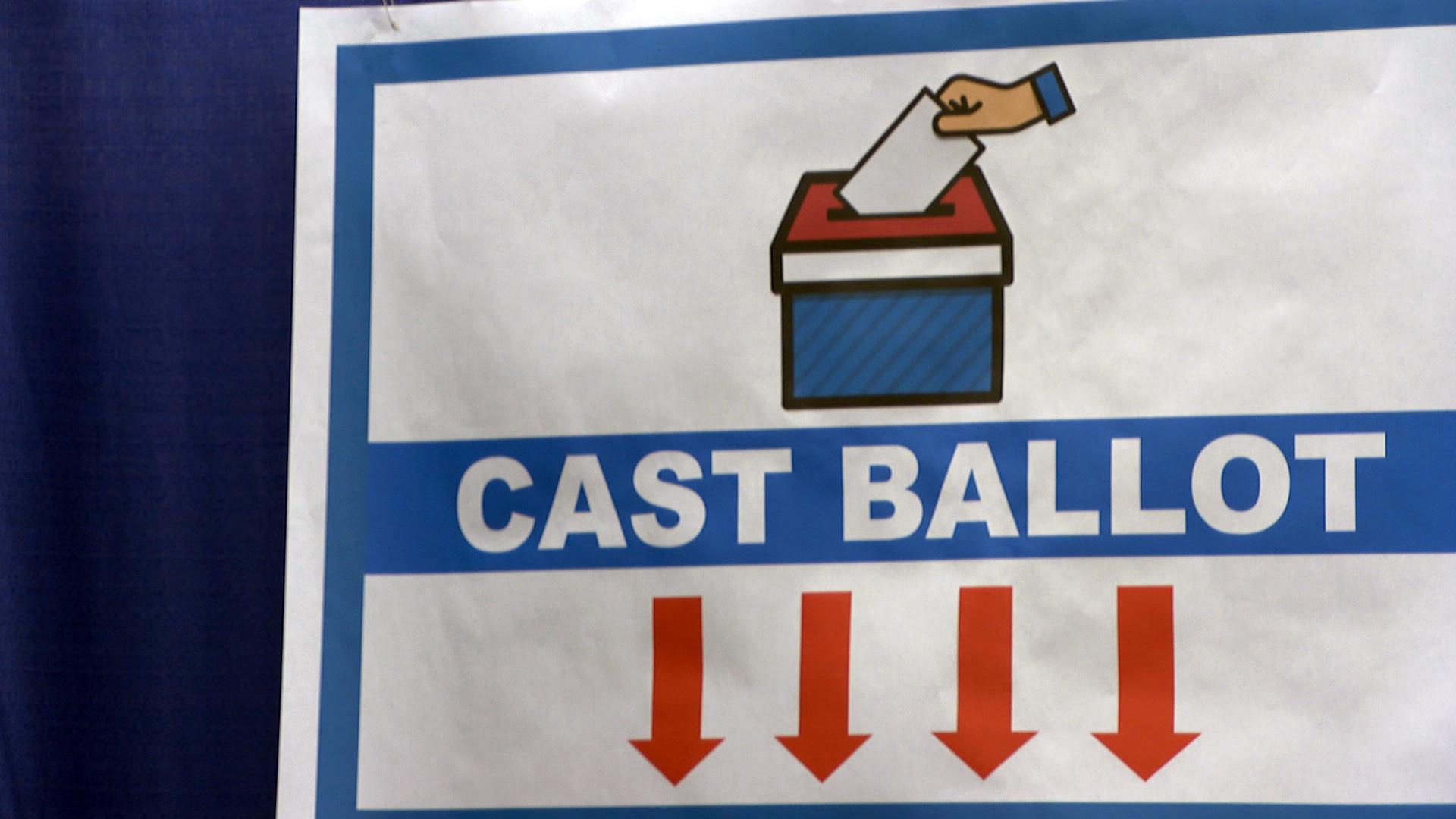 (WTTW News)
Illinois' primary date next year is moving from March 15 to June 28, giving candidates for the U.S. House time to organize their campaigns and petition drives, given that legislators will not finalize a new map of congressional districts until fall.
Without the change, congressional candidates wouldn't have enough time to complete the cumbersome task of submitting petitions to get on the 2022 ballot by Nov. 22.
The switch is solely for the 2022 midterm election cycle, when voters will elect the next governor and secretary of state.
"The state has always had a really long window between the primary and the general (election), which makes the political season long, and risking negatively affecting public policy making," said sponsor Rep. Maurice West, D-Rockford. "So our proposal is to do this one-time change, just to see how it works, and I think it will be beneficial to the state and then maybe be something that we keep moving forward."
But Rep. Ryan Spain, R-Peoria, said the change is about Democrats doing all they can to maintain their grip on political power.
"The lengths to maintain and sustain power know no boundaries in the state of Illinois," Spain said. "Redistricting drives everything that we do here and accounts for so much of why our state is not working. This is not a bill about moving the primary, it's not a bill about voter empowerment, this is protection for redistricting."
While Democrats are waiting for census data to arrive from the federal government to draw the boundaries of congressional districts, they charged ahead Friday with drawing the new map of state legislative districts without the latest census results.
"Now we see here that time is not of the essence. That we have plenty of time. What do we say to the advocacy groups that testified for endless hours, asking for time to review the maps? Data to look at the maps? They asked for waiting until the census was delivered. They asked for having public input. They asked to be included and we told them, 'No. We don't have time,'" Spain said. "The hypocrisy of these mixed messages is astounding."
If legislators waited until fall to draw the state legislative map, Democrats would give up their power to unilaterally draw those district boundaries.
That same trigger does not apply to a congressional map.
Senate Bill 825 also makes Nov. 8 next year, Election Day, a state holiday for schools and universities; requires every county to have at least one voting center in which every voter within its jurisdiction can vote regardless of their precinct; permits jails to set up polling places for incarcerated individuals who have not been convicted (Cook County jail already has this ability, and last year was the first jail-based polling site in the U.S.); requires high schools to provide students with voter registration information; and requires the state elections board to examine how to create a system that allows disabled voters to cast ballots online.
Voters can also register for permanent vote-by-mail status, rather than having to request a mail-in ballot for each election.
"Just to be clear, this does not indicate that the clerk's office is sending unsolicited ballots to voters who do not request the ballots," said Brian Pollock with the Kane County Clerk's office. "Deceased voters and those who move out of the county are removed from the voter rolls through regular processes, and would not continue to receive a vote-by-mail ballot, because they would no longer be registered voters."
Pollock said he hopes a process that allows elections authorities to automatically send vote-by-mail ballots to everyone who prefers that method will increase voter participation.
"We feel that this permanent vote-by-mail list will encourage more voters to take advantage of their opportunity and right to vote," Pollock said, noting that when voting by mail was heavily encouraged because of the pandemic last November, Illinois saw record turnout, while the turnout in April's municipal elections was "dismal."
The measure also removes references to gender, for example changing references to "Chicago aldermen" to "alderpersons."
"We see a lot of 'hes' and 'hims'" in state statute, West said. "And now we have, you know, not just women in office, but we have people who may not identify with any gender. We want to make sure that our voting and our election cycle process is inclusive for everyone."
Follow Amanda Vinicky on Twitter: @AmandaVinicky
---